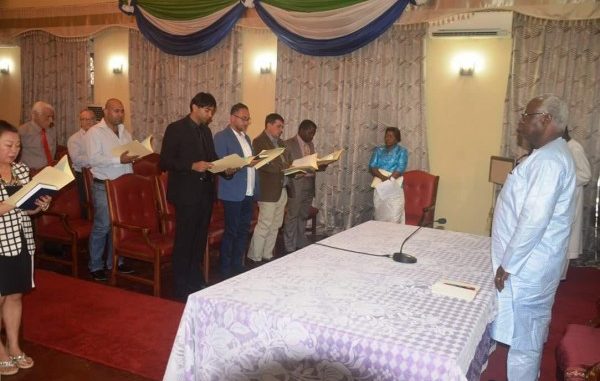 By State House Communication Unit
FREETOWN, Sierra Leone, June 10, 2016// — Ten applicants from various countries have duly subscribed to the naturalization oath of allegiance to Sierra Leone at State House. The applicants faithfully pledged their allegiance to the Republic of Sierra Leone and promised to support and uphold the Constitution as by law established.
Congratulating the new applicants, President Ernest Bai Koroma thanked them for demonstrating what he referred to as true citizenship spirit by coming forward to take the oath of allegiance and for enduring to be with us during the time of difficulties. "We don't want fair weather citizens. We want citizens that can be with us rain or shine and citizens that are law abiding," President Koroma told the new batch, and expressed hope that their naturalization will add value to Sierra Leone. He assured them of government's protection if they truly abide by the laws of the country and further thanked them for joining other Sierra Leonean compatriots to make the nation proud.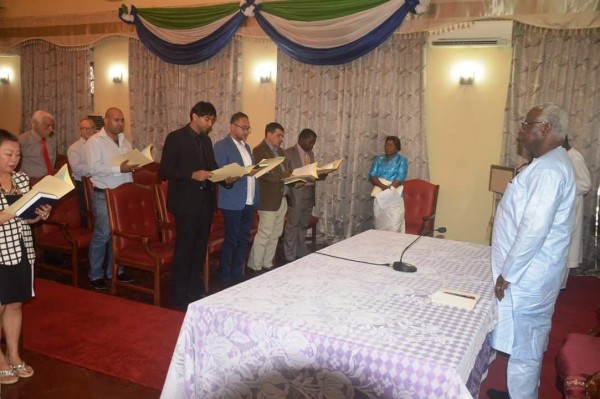 Administering the oath to the ten applicants, the Chief Immigration Officer Alpha Kholifa Koroma said this is the 14th set of foreign nationals securing citizenship of Sierra Leone through naturalization.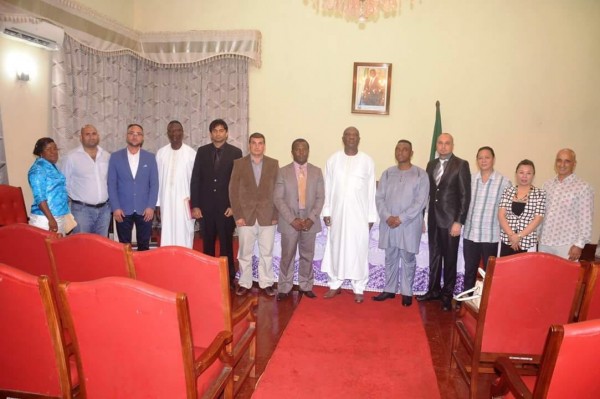 Among the ten were Abu Mathew Abiode – 42 Circular Road, Samer Khazem – 74 Wilkinson Road, Muhammad Umar Babar – 1 Off Leicester Peak, Hill Station, Xia Ren – 5 Mamba Ridge, Kissy, Sam Hui – 31 Frazer Street, Charles Onyeso Wyse – 19 Gulford Street, Regent, Ahmad Dakik – 10E Murray Town Road, Ali Al Khechen – 8K Wilkinson Road and Hussein Hijazi – 47 Lower Pipe Line. All of the above live in Freetown with the exception of Mahmut Sinc who resides along the Tombo Highway, Western Rural district.