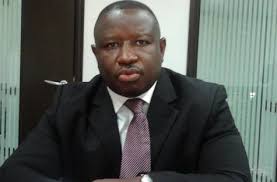 By Yankuba Kai-Samba
It is going to be an intriguing and unpredictable election in modern time come the 2018 general election in Sierra Leone.
I think there is a strong gathering indication for voters to shift away from the traditional voting on party loyalty to elect to the presidency someone who can convince them he can improve their socioeconomic situation and the ability to deal with the perennial issues with corruption and poverty.
I think it will be about credibility and trust.
There will be exodus from the two main political parties, APC and SLPP.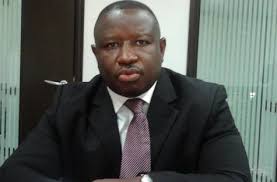 MAADA BIO, THE SLPP SPOILER
APC leadership contest if not properly handle will cause dissatisfaction and could impact on the votes in their strongholds.
Those votes will likely benefit a grand coalition if they come up with a unified and credible alternative presidential candidate to the APC.
This is because SLPP would have failed to present a credible alternative to the voters if the paopa elected delegates go ahead with coronation of Julius Bio.
SLPP should naturally benefit from the failure of APC but the proliferation of smaller parties such as the ADP , the C4C led by the sacked APC elected VP , could posed significant threats to both traditional parties of SLPP and APC.
If Sam Sumano get a sympathy votes from his kono people, that could have significant impact on the outcome of the elections for both SLPP and APC.
Whereas the SLPP could have benefited from any fallout of kono district with the APC, this may have been negated because of Sam Sumano standing for the leadership. And Kono being a swing state, if SLPP fail to recapture it as in 2007, the game is over for them.
If the SLPP presidential candidate is Julius Bio, a strong coalition or Alliance presidential candidate can benefit from combination of independent, floating and disgruntled APC voters , and could defeat the incumbent in western area, pushing the SLPP in poor third if led by Bio.
I think the next election will show whether people will stick with their traditional parties despite these parties have failed to make Sierra Leone a better place for all to live in and realised their full potentials.
Key players as I see it are: Kandeh Yumkella, Andrew Keili – both on the progressive wing of the SLPP, Kamaraba ADP, Sam Sumano, C4C, Charles Margai PMDC for grand Alliance.
If they all agree to rally round one candidate in a coalition like what happened in Gambia, Nigeria and Ghana, the incumbent could be in serious trouble.
SLPP led by the paopas will go in to an election divided even in their Southeast stronghold as Bio and his paopas have created many unhappy people dues to the way the party has been run under their rogue agenda.
A coronation for Julius Bio, without a level playing field, which seem unstoppable, will push SLPP in to a third place at the next election for several reasons, which I will explain in my future column.
Good morning.