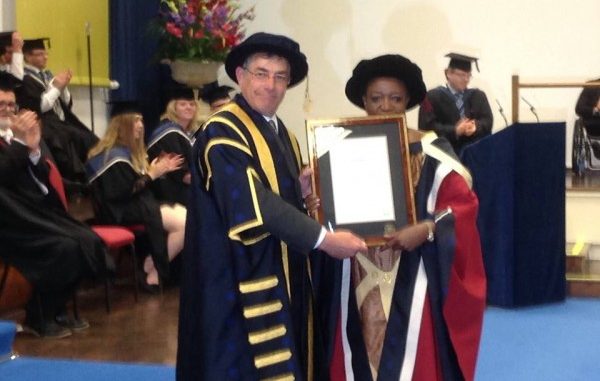 By Sorie Sudan, London
Special Representative of the United Nations Secretary-General on Sexual Violence in Conflict has spoken out for the first time expressing appreciation to Sierra Leoneans who poured out congratulatory messages on her following her award of a Doctorate degree by Oxford Brookes University.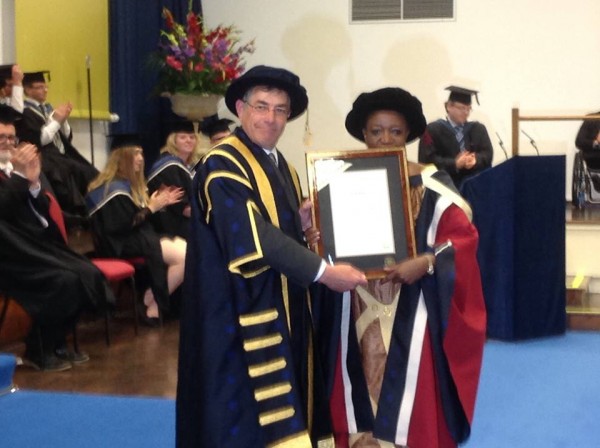 "Over the past few days, I have been overwhelmed by the amount of congratulatory messages pouring in following the conferment of my Honorary Doctorate Degree by the Oxford Brookes University," says Haja Zainab Hawa Bangura.
The former Sierra Leonean Foreign Minister and later Minister of Health says she was truly humbled by the compliments she has been receiving from people around the world particularly her compatriots at home and abroad.
News of Bangura's award was a massive hit on social media with an overwhelming one hundred percent positive comments especially on Facebook and Whatsapp.
Bangura was motivates by the overwhelming response, saying "I am motivated knowing that a lot of people appreciate what I have been able to achieve in life despite all the odds of being born to poor rural illiterate parents."
She sayd she sees her life as a testimony of what early quality education for a child can achieve.
"My greatest wish in life is for the opportunity given to me to be made available to every child in Sierra Leone," says Bangura.
She reflected on vivid memories of her last year in Secondary School, when her mother was unable to pay her school fees.
She says the Principal of her School then, Ms Alice Kamara made a special representation to the Ministry of Education explaining her circumstance, requesting them to intervene to avoid her dropping out of school.
According to the UN strongwoman, the Minister at the time approved her request and my tuition and boarding fees for the entire year were paid by the Government of Sierra Leone.
"I am where I am today because of the support and encouragement given to me by numerous people across the country whilst in school, at University and in my various careers," says Bangura, adding: "I want to therefore take this opportunity to express my deepest appreciation to every Sierra Leonean that has made my journey and story one that is worth celebrating."
"My success today is because of your support and encouragement throughout the years. Thank you very much. God bless you all. God bless Sierra Leone."