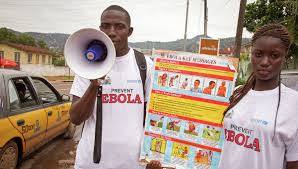 By TAMBA BORBOR :
The Deputy Minister of Information and Communication, Theo Nicol, has on Thursday 6th November 2014 disclosed that a total of 37, 000 people have been quarantined all over the country- forming a total of Eight to Nine thousand homes.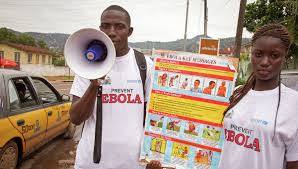 He said that these people are being provided with food and drugs by the World Food Programme (WFP) amidst tight security to ensure compliance by the quarantined residents in the various homes nationwide.
On the issue of recent allegations that the WFP is supplying sub-standard rice to homes, the Deputy Information Minister stated that the Government is investigating the claims while noting that this has caused dalliance in the supply of foodstuff to quarantined homes.
He noted that the Western Area and North parts of the country are currently the hotspots of increased infections of the Ebola disease; stressing that until people adhere to the preventive measures the spread of the raging disease would not be stemmed within the targeted period of time.