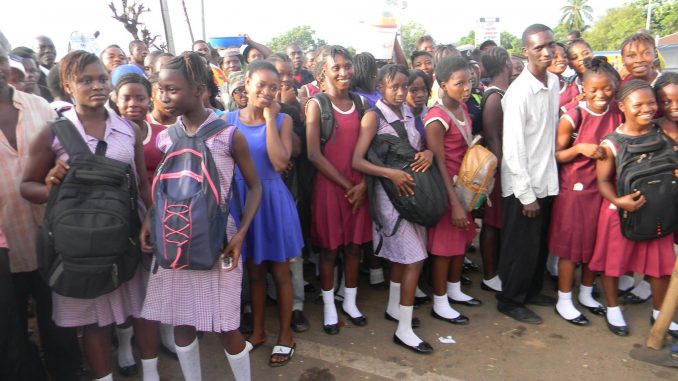 As part of the Commemoration of the UN Global Road Safety Week (8 – 14 May 2017) the Parent organization Road Safe Salone (RSSL) organized a Roadshow at Lumley Police Station and the Taxi Park at Congo Cross Roundabout to sensitize the public including school children about road safety.
The Roadshow consisted of skits and dramatization of road accidents to highlight the dangers of speeding, drink driving, obstruction caused by street traders and the efficient use of Zebra crossings.
This was followed by an open quiz for the audience to answer questions on some of the key messages presented by the dramatists and the winners received prizes donated by various corporate organizations in Freetown. A full report of the activities will be available shortly.