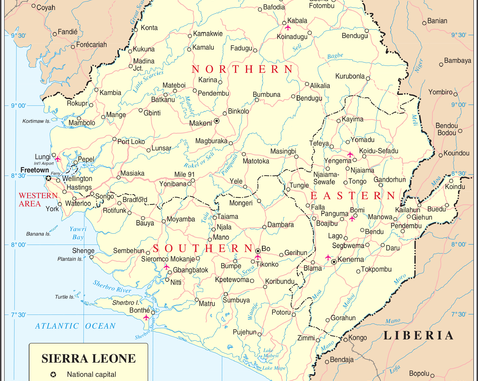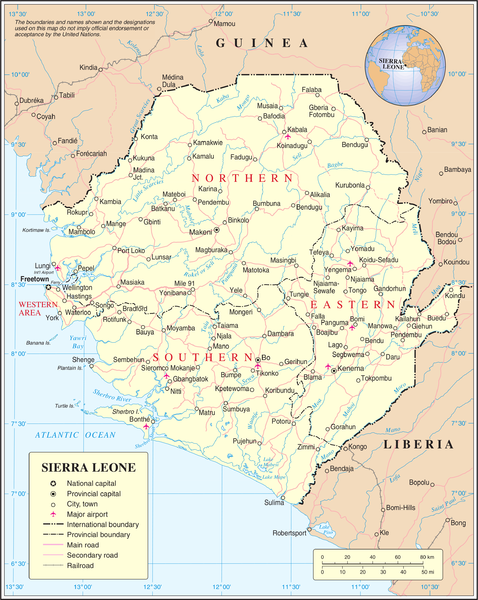 Seven Sierra Leoneans have pleaded guilty to housing fraud and are due to be sentence on a March 20 this year, following a successful prosecution by Southwark Council.
They were responsible for one of the largest housing fraud cases uncovered in the country in recent years.
Over three years, Ibrahim Bundu, his mother Marie Bundu, his ex-wife, Ada Kamara, his estranged wife Fatmata Koroma, and Korama's aunt, Haja Sesay, along with fellow defendants Aminata Lassayo, and Rebecca Quartey, fraudulently obtained council houses for themselves, and for others, conning the council and those in genuine need of council housing out of much needed properties.
The seven initially pleaded not guilty at Woolwich Crown Court but changed their pleas having heard the council's prosecution case. They are due to be sentenced on 20 March.
The court heard that in 2003, Bundu, who was working for the council in the homeless department, came up with an audacious scheme to process bogus housing applications.
He used fake identities and false personal data, and gave those false applicants characteristics that would make them 'high priority' for housing.
For example, he pretended single women were pregnant, helping their applications to go the top of the housing waiting list. He used fake documents to support the fictional applications, making them very hard to trace at the time, and then allocated homes to the fake characters, who in real life were his friends and family.
Over time, he then extended his offer to others, who paid him for securing them a home. Through the course of the investigation, officers discovered payments made to his account, swiftly followed by corresponding housing applications going through a few days later.
The fraud came to light in 2011 as part of the council's concerted campaign to tackle fraud. By subscribing to the Audit Commission's National Fraud Initiative which matches data from different sources to look for anything that looks suspicious, the council discovered that one of the tenants involved in the case had used fake documents when making the application.
Further investigations found that every document used to support their housing application was fake. Digging deeper, the council identified a pattern of fake documents that led back to homeless caseworker Bundu.
Further checks, working with the UK Borders Agency and HMRC, showed that several of the fraudulent applications had resulted in council homes being allocated to people who were not legally allowed to be in the country.
In total, Bundu allocated 23 properties fraudulently. His co-defendants received 6 of those properties. The council has recovered 15 since the fraud was uncovered, and following the court case will be able to ensure the final 8 properties are reclaimed and given to those in genuine need.
Southwark Council currently has around 20,000 people on its council housing waiting list.
Cllr Ian Wingfield, Deputy Leader and Cabinet Member for Housing Management, said: "Southwark has one of the longest waiting lists for council housing in the country, and that's why we have to make sure everyone who has a council home is genuinely entitled to it. As this case shows, public sector fraud is not a victimless crime – it can take homes away from people who need a roof over their heads.
"This is why the council has been relentless in its campaign to tackle fraud over the last few years, working with our partners at the UKBA, HMRC, the Audit Commission, and other credit checking agencies. As a result we are one of the most successful councils in the country at catching fraudsters and reclaiming properties for genuine tenants."
Cllr Richard Livingstone, Cabinet Member for Finance and Resources, said: "While the majority of people would never consider
stealing from the public purse, those that do can have a significant impact on the council's ability to deliver services to those who really need them.
"This shocking case shows how in the past some criminals were able to abuse the system for their own gain. I'm pleased to say that this is much harder since we clamped down hard on fraud, introduced passport scanners to help identify fake documents, and started using ever more intelligent data checks to uncover anything suspicious. This case should send out a clear warning to anyone considering fraud against the public purse – you will be caught and you will be brought to justice."
Darren Shillington, Head of the National Fraud Initiative at the Audit Commission, said: "The Audit Commission's National Fraud Initiative is an exercise that matches electronic data within and between public and private sector bodies to prevent and detect fraud, error and overpayment. Organisations that take part include local councils, police authorities, fire and rescue authorities as well as central government and a number of private sector bodies.
"When we hear about successful prosecutions and the recovery of properties for those in genuine need that have resulted from following up the potential cases of fraud or error that the initiative identifies it reinforces the tangible benefits of our work. We are delighted that Southwark Council's hard work on 'Operation Bronze' has resulted in prosecutions, and it sends a clear message to potential fraudsters that our data matching techniques will catch you out."
Southwark Council is committed to combating fraud and has seen some impressive results in the last few years. Since April 2012, Southwark Council has recovered and relet 480 properties that had been unlawfully sublet, with 14 prosecutions. Over the same period we have prosecuted 60 people for benefit fraud.
An effective communications campaign increasing fraud referrals by 17 per cent, and new prevention checks introduced since April 2013 have stopped 565 individuals from accessing key council services they were not entitled to.
Sorie Sudan Sesay
Diplomat
Sierra Leone High Commission
United Kingdom
CEO
SIERRA Update Communications
(Publishers of SIERRA Update Magazine & The Update Newspaper)
M:  +44-2074040140 / +44-7950420132
      +232-33657886 / +232-78325512
Skype: updatesierra