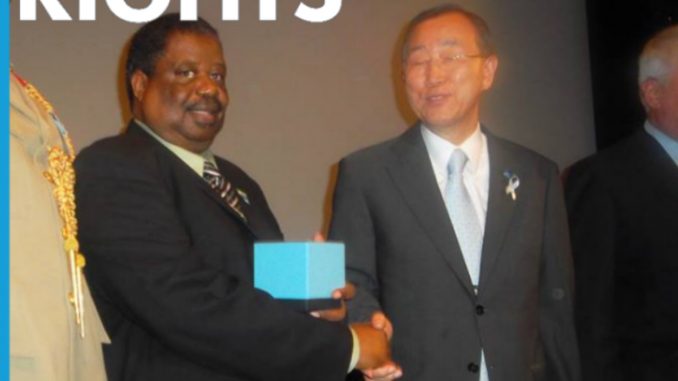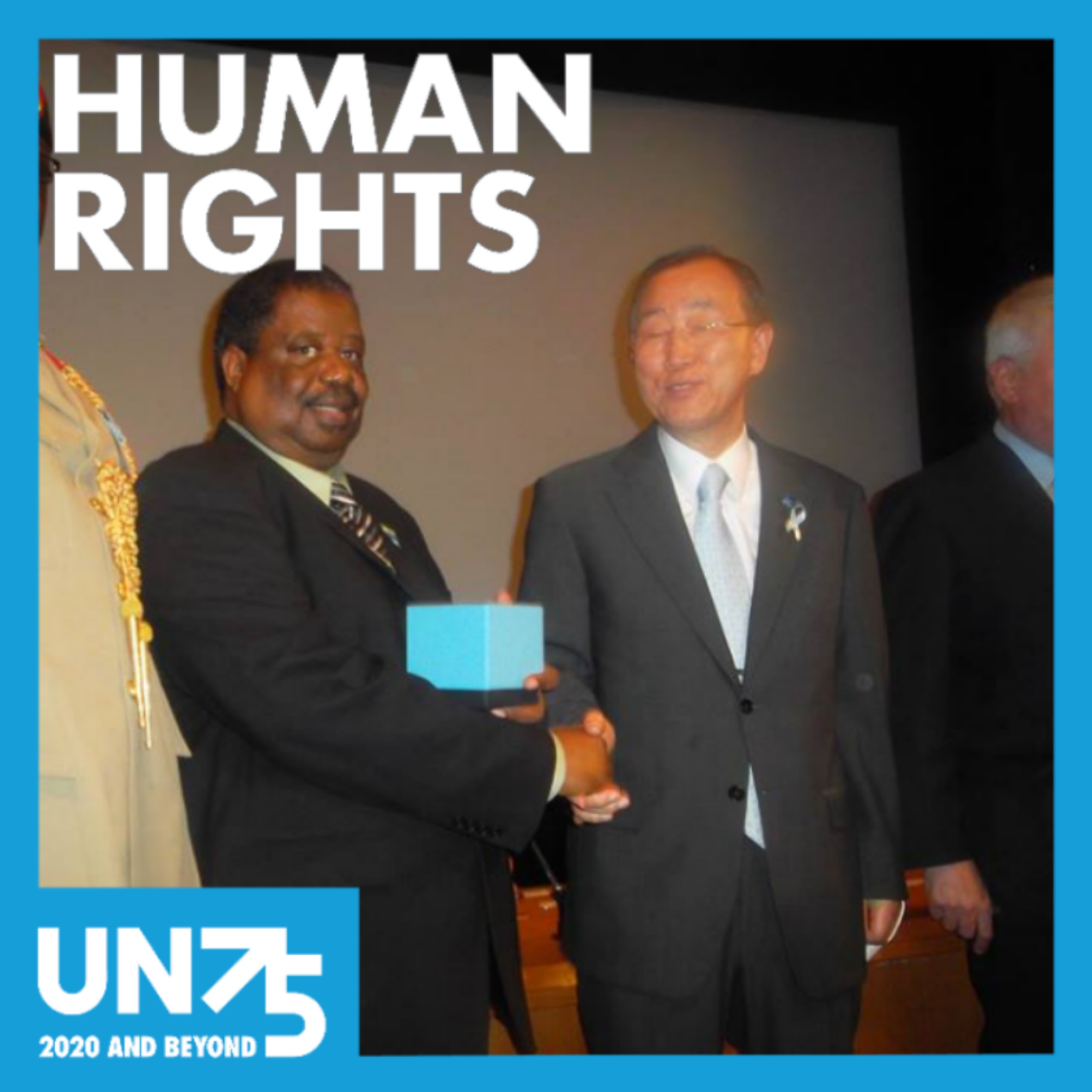 TODAY IS THE 75TH ANNIVERSARY OF THE UNITED NATIONS. I have shared this photo in your group to celebrate one of the achievements of Sierra Leone at the UN.
Our country really received medals of honor for our exemplary performance at UN Peacekeeping operations around the world 9n 2013 . I am seen here receiving the medals from the then UN Secretary General, Ban Ki-Moon, on behalf of the Government and people of Sierra Leone, in my capacity then as Minister Plenipotentiary to the UN.
It should interest you that some 20 years ago, Sierra Leone was beneficiary to the largest UN Peacekeeping force ever in the world at that time, during our civil war that killed over 250, 000 people , devastated our economy and destroyed our infrastructure.
Yet, this is a story of a resilient nation called Sierra Leone. The country that was so badly on the ropes and needed the largest UN Peacekeeping force ever to survive became one of the important and efficient peacekeepers to save other countries like Somalia and South Sudan to the extent that she received medals of honour from the UN.
Sierra Leone is a valuable member of the UN. Presently, our country is leading the drive for Africa to have the UN reformed to conform to present geopolitical realities. Sierra Leone chairs C-10, the African Union ( AU) committee responsible for promoting and canvassing the African Common Position in accordance with the Ezulwini Consensus and Sirte Declaration. I was one of the coordinators of C-10. African is calling for 2 seats in the Permanent Category and 3 in the Non-Permanent Category and use of the Veto in all its privileges and prerogatives.
When the UN Security Council is finally reformed, Sierra Leone will surely enter the world hall of fame as one of the nations that successfully worked to achieve it. But before that, Sierra Leone is also making huge impact in the areas of the promotion of and protection of human rights in the world and keeping the world peaceful and safe. We did the same during the First and Second World Wars.
Join me in recognizing the 75th anniversary of the United Nations!