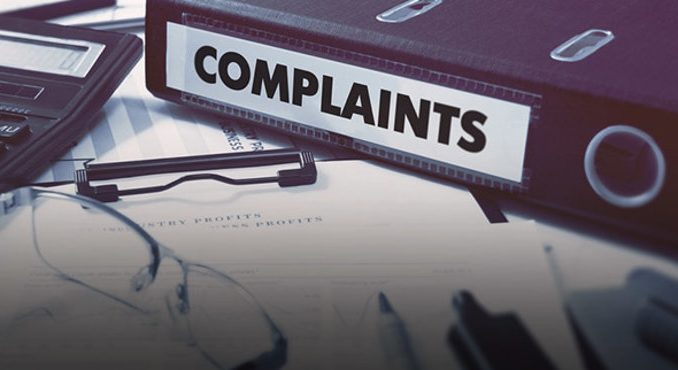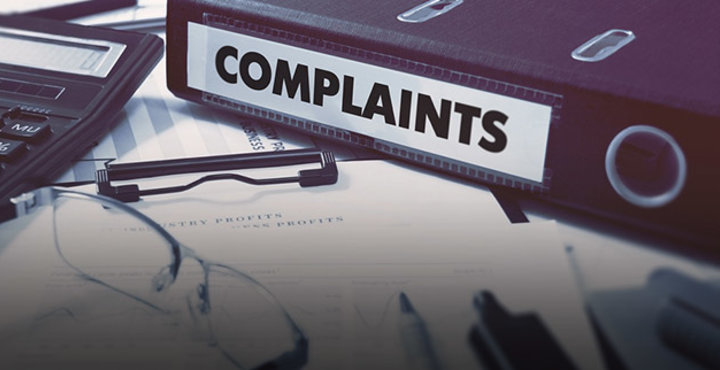 A LETTER FROM SIERRA LEONE
Dear Sierra Leoneans and International Opinion Leaders:
Strikes here, strikes there, strikes everywhere and everyday in Sierra Leone — what a shame!
The moral and ethical compass of our leaders in Sierra is heading south, into eternal damnation — the fateful destination for those without paragons of virtue.
I wrote in my November 3rd 2018 edition of A Letter from Sierra Leone that "We cannot be exaggerating anymore: For those lucky Sierra Leoneans who have suffered human rights abuse but are governed or partly governed by global order and or multi-lateral arrangements, just recently, three international bodies have questioned the lawlessness and dictatorial tendencies of the Bio-led SLPP government in dealing with them."
Sharan Burow, Secretary General of the International Trade Union Confederation (ITUC), in a letter dated 14th December 2018 reprimanded President Maada Bio with respect to his government's interference in trade union election and for the detention of the Sierra Leone Trade Union members including a duly elected president of the Bike Riders Union (BRU).
This is yet another internationally well-connected organization whose members have become the recent victims of President Bio's lawlessness.
But for the few of us who are bold enough to bring forth the sufferings of the silent millions in Sierra Leone to the attention of our moral guarantors, we are not listened to — it means that their meddling with our election to allow the SLPP to rule Sierra Leone was not a slip of fate for which we are pay dearly — it was a willful orchestration for us to slip back into our ugly recent past to trigger the return of a peace keeping force and its attendant money grubbing activities, and it seems all we now have to do is to surrender to our own fate since we have been ignored.
Let me inform that should in case you don't know, President Maada Bio has shrouded unconstitutionality and lawlessness with a mask of free education, girl child and gender activism agendas, but behind the shroud are millions of Sierra Leoneans suffering on a daily basis under a leader with a past record of autocracy and well-recorded human rights abuses including crimes against humanity in the Sierra Leone Truth and Reconciliation Commission (TRC) volumes.
And we must remember, the maxim that "bad things happen when good people do nothing" still holds for truth and if we are not attuned with the history of our ugly recent past, we may sacrifice our lives all over again to atone for our own I'll-fate.
Is the global village waiting for history to repeat itself before we put a leash on the leaders of Sierra Leone like we did before?
My picks this Sunday:
#1 PRESIDENT MAADA BIO SPENT 100 BILLION LEONES ON HIS WIFE
In the name of girl child protection and gender activism schemes, President Maada Bio allegedly spent a whopping 100 billion Leones almost USD 12m on his wife, First Lady, Fatima Jabbie Bio amidst striking activity by junior doctors for pay raise and improved working condition.
Meanwhile the benefits and pension payments of past government officials are yet to be paid. No doubt that the Minister of Finance cried out loud on Radio Democracy 98.1 FM that the extra-budgetary request from State House is stretching the budget.
According to verifiable sources, the 100 billion Leones budget included for the welfare of all the First Ladies of Africa of which only four showed up. We also know that not only that the four that showed up are closely connected to the president and his wife, but that the rest of the First Ladies refused to be associated with 'juntarism'.
Nonetheless, the rest of the unused 100 billion Leones has disappeared like ship in the Bermuda Triangle.
#2 PRESIDENT MAADA BIO'S SLPP WRONGFULLY ORDERED THE ARREST AND DETENTION OF TRADE UNIONIST LEADERS
At the CID detention center on Pademba Road, Freetown, the following trade unionist leaders were present:
Trade union Leaders of Sierra Leone Labour Congress (SLLC) in Sierra Leone . Eight (8) officers were arrested and detained while executing their legal function on the 14th December 2018;
1. 1 Alhaji M A Deen, Vice President,
2. Emmanuel M Pratt, Secretary General Mass Media Union and F&GPF Chairman SLLC,
3. Edward E Kamara, Secretary General SL/Postal Union And PRO, SLLC,
4. Bala Yirra, President, Municipal Union (MAGRU),
5. Aaron Aiah Boima, National Secretary General, SL/Traders Union (SLeTU) and Coordinator Informal Economy Workers, SLLC,
6. Mohammed Obai Kamara, Elected President of Bike Riders Union (BRU),
7. Kaifala Marrah, East District Chairman BRU and
8. Idrissa Sesay, member BRU.
Before they were granted bail, the All Peoples Congress National Secretary General (NSG) who was concern with the degenerating relationship between government and trade unionists led a delegation to the CID.
The CID turned out to be only a holding cell and the delegation was referred to the Central Police. The investigating officer, One Mr. Sanoh at Central Police said he knew nothing about the arrest and detention of the trade unionists.
The LUC could not be reached, but couple of ours later, the police called the NSG to grant bail to the detainees.
According to the trade unionists, they had made a distress call to the police against SLPP miscreants who had perpetrated violence in the election process of the BRU national Conference.
The police arrested four people in relation to the violence. But there was a phoney twist of fate against the complainants; the arrested perpetrators of violence suddenly became informants for the police who went ahead to identify the trade unionists for their subsequent arrest and detention.
All four perpetrators of violence where released to walk freely while the trade unionists were taken into protective custody, including a seventy-year old senior citizen.
The police stated, according to the trade unionist that they were detained for their protection but in a jail at CID, not in a five stars hotel.
It's a shame that the Sierra Leone Police (SLP) has become — a 'green nose terrier Sierra Leonean pit bull' for government.
#3 SIERRA LEONE'S YOUNG STRIKING DOCTORS HAVE BEEN INVITED BY THE INSPECTOR GENERAL OF POLICE (IGP)
Young doctors in Sierra Leone have been on weeks-long strike for pay raise and improved working conditions. This is on the backdrop that salaries for politicians have been increased astronomically while that of teachers, police and healthcare workers remained the same besides the five percent increase proposed for teachers.
The invitation of striking healthcare workers by the SLP is an unholy call. It's OK if the Police invites demonstrators, but striking doctors? What commonality is there between strikers and the police? People who have posed no threats or involved in no act of violence as striking doctors would rather be in want of the attention of the governors than the police.
This is just another overarching attempt of intimidation or ignorance of the difference between strikers and demonstrators.
What is more, the Minister of Health is said to have threatened to hire foreign doctors without knowing the cost implication of hiring foreign doctors. Better yet, one will expect the Minister to honor the demands of the doctors on strike which will still cost way less than the hiring of foreign doctors. The truth is, Sierra Leone pays less for doctors than any other country in the world.
#4 SLPP GOVERNMENT ORDERS THE REARREST OF PRISONERS ON THE COURT PREMISES MINUTES FOLLOWING THEIR DISMISSAL BY THE JUDGE IN KONO DISTRICT
These were persons arrested by the SLPP government after the March 2018 elections for cross-party violence in Kono while their SLPP counterparts are working freely in the district.
The Presidential Cross-Party Intervention Team had visited and agreed on the repatriation of all the banished men, women and children from their homes in Kono.
The SLPP went ahead to arrest just the APC supporters and unlawfully detained them for six to seven months without bail.
A case was improperly presented before the judge who dismissed all thirteen people. Minutes later, SLPP police were there in truckloads to rearrest them in what have been referred to as a travesty of justice.
#5 WHEN THE CAMPAIGN IS ABOUT IMAGE-BUILDING
As President Maada Bio's wife waste tax payers money on relaunching a programme that had been launched before by the previous government, Satta who was raped by eight SLPP men in Kailahun she identified by name as SLPP thugs remain free and the case is still unattended to. The SLPP government is very lukewarm in the investigation of the case of Massah, an American Sierra Leonean citizen — what a travesty.
Ending child marriage and reducing teenage pregnancy, ending sexual and gender-base violence, preventing child trafficking and prostitution, preventing mother to child transmission of HIV/AIDS, sustainable and inclusive advocacy on cancer and fistula and promoting sexual and reproductive health and rights of women have been launched and were being implemented by the former APC government.
Whereas former President Koroma always said that the system of governance is a continuous process and inasmuch as the APC is happy to see a continuity of initiatives and programs the APC had been working on and duly transferred in handing over notes of the former president and his ministers, some moral and ethical positions are expected from the present government.
Leaders of the SLPP government's moral and ethical compass is in want of recalibration.
These are the stories that will hit the newsstands in the coming week. Don't forget to click like on my FaceBook page by clicking on the link below to impeach President Maada Bio for lawlessness.
Yours truly,
Karamoh Kabba