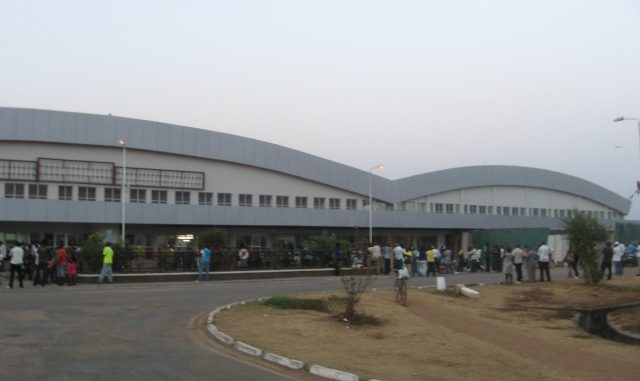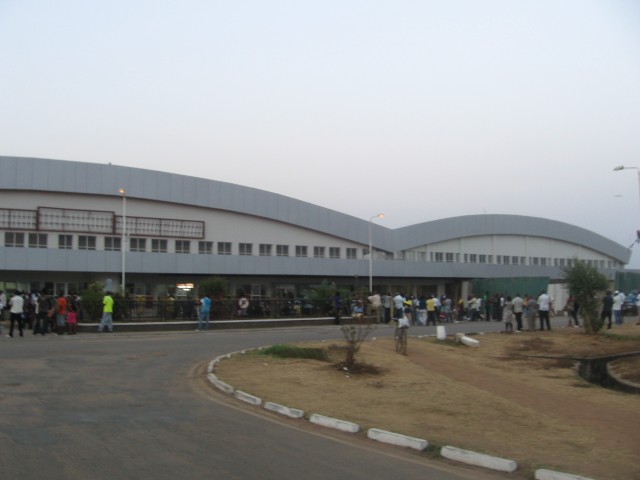 BY MC Bah- Atlanta, Georgia- USA
Among all the Presidents of Sierra Leone – Mr. Koroma has made the modernization and expansion of Lungi airport and even the construction of a new one at Mamamah in the Koya chiefdom, Port Loko District a center piece goal of his administration. To the extent that the dilapidated Lungi airport recently experienced an $8.9 million renovation from World Bank is indeed a commendable stride. And the President deserves accolades for doing a good job in enhancing the appearance and image of our International airport.
Sierra Leoneans everywhere should embrace President Koroma's ambition to upgrade and develop our airport system to the new technological and aviation standards around the world. We must support such towering effort if Sierra Leone is to become a giant player in the global market or seek to improve trading partnership with other developing or developed countries. No longer can visitors and investors be bothered with the poor condition and lack of public facilities at the Lungi International airport.
Now, all modern amenities such as enhanced security, CCTV, Fire Alarms, PA system, full air conditioning have been put in place to compliment the new facilities, which include 4 VIP Lounges with Air Conditioning, 2 Duty Free shops, 8 airline offices, massive space for immigration, security and customs, 4 boarding gates, 14 check in counters, Flight Information Display system, 3 restaurants, convenience shops, bar, new baggage conveyors, fully computerized check in, shatter proof windows, and many more have earned the new Lungi Airport accolades and praises.
But the upgrading and expansion of Lungi airport is the beginning of a long road to modern aviation. Rehabilitation should be ongoing and the expansion project should not stop from the provision of logistical amenities alone. The improvement of ground transportation and cargo handling system must be another envisioned project. The Barrows Construction Company Ltd. and Ovie Arup group have completed the first phase of the project. And Group Europe Company which was awarded the contract to improving passenger and cargo handling must work on the other projects which include: a new terminal building, a modern car park, construction of a new runway, and repair to the existing terminal and runways.
Indeed, the new loan, according to the deputy Minister of Finance and Economic Development, in the amount of $315 million received from the Chinese government will be utilized for the construction of the proposed new airport project at Mamamah in the Koya Chiefdom, Port Loko District. While it is expected that government has the blueprint plan of executing such a landmark project. Many transparency advocates are worried about the ability and competency of the Ministry of Transportation and Aviation to adequately manage such resources.
The accountability and transparency standards of Ministries, Departments and Agencies (MDA's) are serious obstacles to development in Sierra Leone. We have resourceful individuals capable of producing amazing results, but the culture of corruption and the lack of national focus are what stalled many ambitions projects in Sierra Leone today. For example, the National Commission for Social Action (NaCSA) on the construction of the Bonthe Jetty, construction of medical stores nationwide; the installation of over 200 water stand pipes in Freetown; the rehabilitation of Njala University and Makeni Government Hospital and, the construction of a solar Technical center in Port Loko District are among pending projects that have not seen any noticeable results.
A modern airport is a gate way to prosperity for any nation. However, the $315 loan from the Chinese government should not be a "birth cake" for few unscrupulous greedy people. It must be a gift to the people of Sierra Leone with the construction of a new airport that meets international standards and facilitates local aviation opportunities. The proposed Mamamah airport should be the new regional envy – a hub that provides flight services to neighboring countries and create new flight routes to Europe, Asia and America.
Aviation progress brings job opportunities to our citizens. It builds strong communities with rising middle income class demography. Farmers are able to transport their goods via air cargo to trading posts and investors can access export potentials with massive production of available goods. While our economy can be stimulated by such commercial activities, local councils, cities and government can benefit immensely from increase tax revenues. The chain reaction of economic growth spreads from every corner of Sierra Leone if we put more effort on the value of service than the value of money – that troubling concept of stealing money from the resources of the state.
The population of 6 million (Sierra Leone) – less that the city of Atlanta (USA) – is not impossible to develop and equip with the privileges and opportunities like any industrialized country. Development begins with the love of country and the willingness by those who today are managing the resources of our beloved nation to do so with the character of honesty and integrity. To do so with the faith that nothing is more redemptive than the desire to change the lives of our struggling people. And to transform their dashing hopes into a more prosperous future.
Many Sierra Leone therefore join President Koroma's dream of moving Sierra Leone's aviation future into a modern airport with sophisticated air tower system, a safe baggage check in with affordable amenities, an adequate ground transportation with reliable hotel services, a 24 hour uninterrupted electricity with busy flight schedules. And Transportation and Aviation Minister, Mr. Leonard Balogun Koroma also deserves commendation for a vibrant job well done.
As we see the mistakes and the missteps of our statesmen and women, we must sometimes honestly take the time also to catch them when they are doing their best for the good of our country. After all, as Winston Churchill once said: if we look at the difficulties of every opportunity, how can we see the opportunities in every difficulty.
May our nation continue to be the realm of the free!!