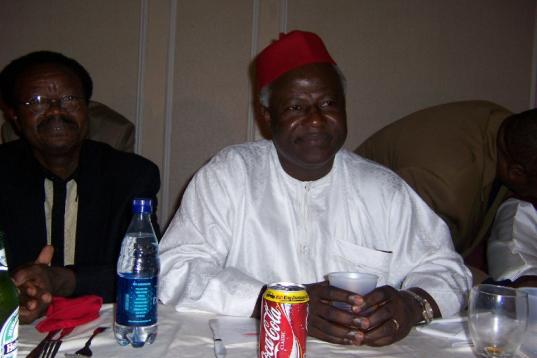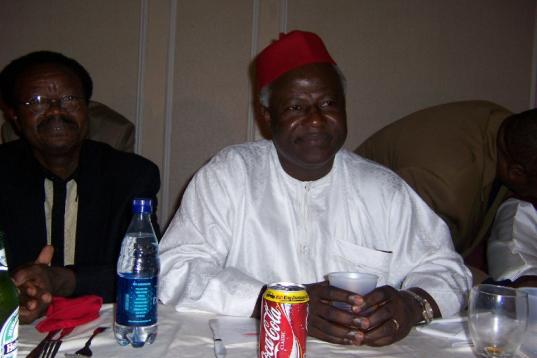 APC LEADER ERNEST BAI KOROMA
From Alimamy Kargbo
Monday April 24, 2006
 Members of the ALL  PEOPLE'S  CONGRESS (APC) PARTY,  North America Branch are jubilantly preparing to welcome a delegation of their leadership headed by the Party leader, Chairman and Presidential Candidate,  the Honorable Ernest  Bai   Koroma.  The delegation will arrive in Washington, DC, the Headquarters of the APC Party, North America Branch during the first week of  May, 2006, where a great number of events have been planned.
 The purpose of this visit is to sensitize the Sierra  Leonean  Community as well as to provide an International Forum for the APC  National Leadership to espouse the "NEW VISION OF THE APC  PARTY  FOR  SIERRA  LEONE", focusing on National Peace & Security, Democracy, Human Rights, Transparency,  Accountability and Good Governance;  Economic &  Social  Developments, encompassing Rural & Urban  Areas; Appeal for United States and other International  Donor  Assistance on the conduct of  Transparent, Free and Fair elections, vis-à-vis our impending  Presidential and Parliamentary election in  2007.
 The leadership will visit the following APC Chapters outside of Washington, DC: Philadelphia, PA,  Somerset, New Jersey, New York City,  Atlanta, GA and California.
 We appeal to all Sierra Leoneans, Friends of  Sierra Leone  and  well wishers  to come  and hear the message from our leadership.     
 Bank of America Building, 6475  New  Hampshire Avenue, Suite 350 P, Hyattsville,  Maryland, 20783
                        Tel/Fax: (301)  270-5436  Chairman: (703) 725-9103  Sec. Gen. 240-354-7966
                        E-mail:    bash@apcpartysl.org    website:   www.apcpartysl.org