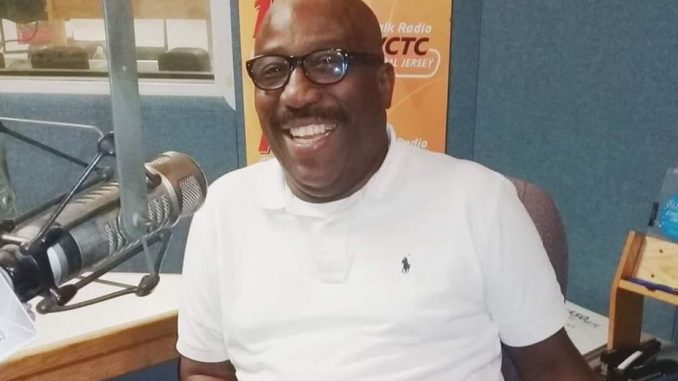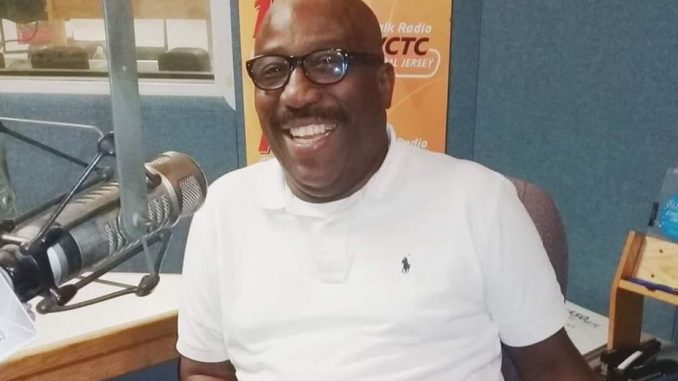 Spoken words are never enough to state a final farewell, it must be etched on a parchment so that posterity will hold the account of a worthy being.
"No more carefree laughter, silence ever after, walking through an empty house tears in my eyes. This is where the story ends. This is goodbye.  Breaking up is never easy I know. knowing me knowing you that's all I can do(lyrics from ABBA)
Alex Alieu Badara Mansaray (Bongoman) stood at the crease for 63 years, the umpire declared him out at 14:33 EST, 3rd May 2020, where he pulled up stumps left us, bereft of his companionship which we so much cherish.
Alec was a brother friend and nephew in law, thanks for your friendship. When news reached us on that Sunday evening, air left the room, a vacuum entered the air was rarefied, this loss was not in our prayers.The sorrow was deep, to recall the Poet Khalil Gibran: "Love knows not its depth until the hour of separation". this is a reluctant goodbye.
Alec's character can be distilled in this sentence: UBUNTU (bring people together)- Loved people, made great friends, eager to entertain, never an unkind word. He had the traits of a serial entrepreneur always restless to start some venture.
He lived politics but, that was not where I found his defining character. It was from the streets with the common people. As Christians the Bible teaches in Hebrews 13:2. Do not forget to show hospitality to strangers, for in the process you would have entertained angels.
To illustrate this aspect of Alex, at a gathering a young man picked up the microphone, to relate how he had problems with the Police. Someone suggested that he contacts Mr Mansaray. He went to his shop narrated his problems. Alex picked up his phone called the Commissioner pleaded with him to allow him to handle the matter. The young man expressed how he owed his stay in the US to Alec. Alex was like a wild flower, he grew in every heart he touched; growing to deliver little moments of kind remembrances. Tributes that were paid after his death gave accounts of how he was helpful and collegial.
I liked him best from a distance where he relates the ambiance, circumstance and the atmosphere where he may be at the time. Given to superlatives he will start" I swear to Gad!!" then the blow by blow commentary, igniting ones imagination to reflect on, his attire, his demeanour his French modulation or his Temene expressions, "mieneepa epaye'esour" – "(Nar me bin say ar nor say again)"  He was at home over his African feasts giving the best of conversations, and as Achebe reflected. Let me borrow Achebe's words here and, replace "Igbos" with "Temenes" or for that matter Sierra Leoneans, "the art of conversation is regarded very highly and proverbs are the palm oil with which words are eaten".  Imagine Alec "orbahna" over a bowl of rice and "petete leaf." carrying on in full flow.
As in every life there are the twin peaks of triumph and disaster, you faced one of such that left you bowed but not broken. We watched how your wife and family stood by you to announce to the World through words, from:
Maya Angelou's: Did you want to see me broken? Bowed heads and lowered eyes? Shoulders falling down like tear drops, Weakened by soulful cries. You may shoot me with your words, You may cut me with your eyes. You may kill me with your, fatefulness,but still like air I will rise. You restored your dignity and it graced you at death, with the many tributes that came in expressing admiration and love for you
Alex, likes all things good and exotic – he will say "Pa wey den make me daddy Ambassador we go nar Foreign Office. Den go teach we etiquette, how for eat nar table en behave".  Hacking back to the country which he expresses much love for. He will frequently reminisce about his Port Loko -Pa wey ar don retire nar life, dar tem dey if you wan see me. You go get for cam nar me village nar me small Abullah, leh you cam eat fresh plassas good fish en enjoy good breeze. A man's wish but it was not Gods destiny. To the people of Port Loko be assured that this man, carried his home town in his heart but, he could not achieve his goal to rest among you; so pray for his soul to receive eternal peace where he lays.
Mr Politics "Alex" had a love for two continents Africa/America. He set up a magazine Africa America Review, he had a radio show Mondays on "Radio1450 WCTC Jersey" broadcasting to Africans in the USA. I debated him on how he squared his APC socialist founding ideology and, his Grand Old Party, Republican, alliances – ultra conservative capitalist.  I taunt him with the phrase "Champagne Socialist"
Let me face melancholy now; at the moment when life was fleeting away what would have been in your mind. Omar Khayyam's verse. "This world that was our home for a brief spell never brought us anything but pain and grief; It's a shame that not one of our problems was ever solved. We depart with thousand regrets in our heart".
You would have thought of your loving Wife, your Mother, your children and your grand kids; political sojourners, friends of none partisans.
Of all the regrets there is a moment you would have pleaded to return for if there was a return. To see your son march out at his passing out parade under fluttering stars and stripes to the strains of: The star Spangle banner:  Oh, sey can you see by the dawns early light….oh thus be it ever when freemen can stand….and the star spangled banner in triumph shall wave. O'er the land of the free and the home of the brave. I knew you well Alec, how tall would you have stood how proud could you have been. This surely will be ordained and your spirits will witness.
No longer the welcomes and goodbyes at Jersey Bus stations, but at every time we see America we will hot foot to your graveside to celebrate in our African tradition –split a kola nut over your headstone, pour water to sanction your rest. Promise us, your spirit will be there to take a covered red and white, to celebrate and appreciate our visit.
As a Muslim I am sure that passing away in the month of Ramadan bears a significance, it ensures your passage to" AL GHANA" may you have arrived in heaven received by God and his angles and appointed to work with them. You strove for many things which you did not accomplish in this world but your life was a blessing to many. Be comforted as you rest I will say assuredly.
Shakespeare aptly predicted you in loves labours lost)
FERDINAND  in Act one Scene 1 uttered these words:
Let fame, that all hunt after in their lives,
Live register'd upon our brazen tombs
And then grace us in the disgrace of death;
You were gracious in accepting the hand that fate dealt you.   "Therefore, brave conqueror, for so
you are," REST IN PERFECT PEACE. Alex Alieu Badara
Your friend
Uncle Shatukeh Caramba-Coker and the wider family