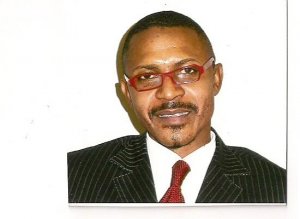 Written by: Essa Thaim Kurugba, Washington DC Chapter, USA :

Members of this great chapter, do you feel like you are experiencing roadblocks and a barricade to your political dreams? Do you feel like you are striving for something but it just seems to elude or prevaricating from you because of our mishaps and tribulations in this chapter? Maybe we members here in the Washington DC Metropolitan Chapter are a little discouraged and confused about what God wants for our political leaders and our party. Comrades, do you wonder if God has a plan for our political leaders and your chapter? And if God does, why does it remain unfulfilled and to eliminate the mischievous sprite out of our chapter? Well, this is the answer. The only presidential candidate who can eliminate the mischievous sprite out of our chapter here in the Nation's Capital is the Hon. Abdul Bero Kamara aka "Chief" – THE PEOPLES CANDIDATE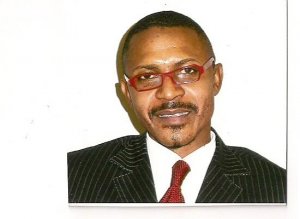 Abdul Bero Kamara "Chief" is an individual with political vision, good mannerism and humble. He always thinks very positive for our political party and our chapter. Comrades, there may be a multitude of thoughts running through our minds as we continue day in and day out thinking about our detractors, repeating the same mundane tasks of destruction over and over again, and wondering if things will ever change here in this noble chapter at our Nation's Capital. Of Course it will but the only answer to this; we all have to go VOTE SOLIDLY FOR "CHIEF" as the new Washington DC Chapter President. He is a man who gets along very easily with others to get the job done.
Finally, ladies and gentlemen, you may be frustrated and wondering what is really happening in this chapter in which our purpose is. Jesus said, "If you can believe, all things are possible to him who believes," (Mark 9:23) and He also said, "According to your faith, be it done unto you." (Matt 9:29) . We believe in our President Dr. Ernest Bai Koroma and we must believe in his political ideologies without a doubt that he will guide us to have good leadership here in our chapter when we all vote for Hon. Abdul Bero, that we will be the guide to the right situations at the right times. Moreover, we will be seeing all our dreams been manifested here in our Nation's Capital.
Retrospectively, if we believe in our party leadership because our faith in his uniqueness, then we can move mountains! So please, let's vote in the people's choice: Hon. Abdul Bero Kamara "Chief" for Transparency, Accountability, Respect and Amicability among party members.
GOD BLESSES YOU ALL!
MESSAGE APPROVED BY ESSA THAIM KURUGBA- MEMBER, WASHINGTON DC METRO CHAPTER
© 2010, COCORIOKO. All rights reserved. – Discuss this and other related articles on the Salone Forum
Leave a Reply