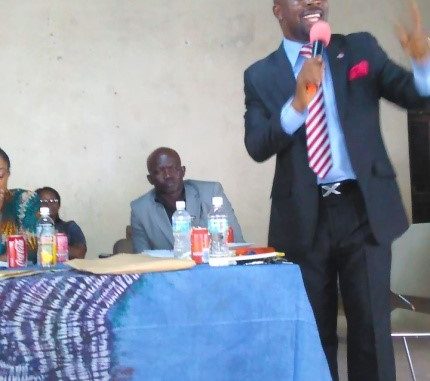 By: Junisa Sankoh
"Corruption will not survive at the Milton Margai College of Education and Technology (MMCET)" says the Vice Principal Dr. Tabitha Kamara. He made this statement on Monday 18th April 2016 at the "Great Hall" of the MMCET Goderich Campus during the Anti-Corruption Commission "Meet the College Campaign".
Head of Outreach Unit at ACC Glennis Frazer gave an overview of the fight against corruption in Sierra Leone. She dilated on the need to prevent the occurrence of corruption as compared to the burden of prosecuting the corrupt. In stressing the need and importance of awareness raising on the ills of corruption and the benefits of a corrupt free society, Ms Frazer maintained that coalition building and partnership are core values that give the public ownership in the fight against graft. If the public and the private sector conduct themselves with integrity, it will be needless to probe their levels of accountability and transparency after implementing an activity or project, Ms. Frazer stressed.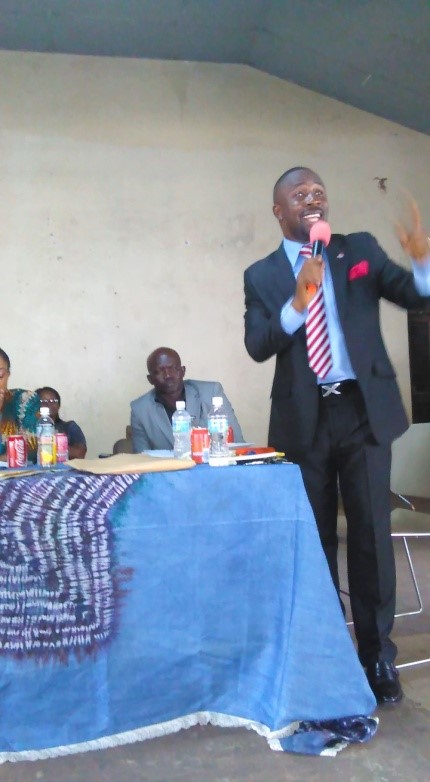 Prosecutor ACC, Rashid Dumbuya Esq. educated participants on corruption in the educational sector and related offences in the Anti-Corruption Act 2008. The learned anti-graft crusader highlighted some prevalent corruption practices in the educational sector with their related sanctions as enshrined in the AC Act 2008; prevalence of ghost teachers/lecturers and students, examination malpractices, flawed recruitment and staff promotion processes, bribery for grades or admission; extortion by school or college authorities, gifts with the intention of inducing teachers or lecturers for undue favours (marks), sex for grades, fodgery of entrance and other academic documents, failure of teachers or lecturers to declare their assets and liabilities, misappropriation and embezzlement of school or college funds, abuse of office and positions by teachers and lecturers.
Mr. Dumbuya warned lecturers, students and parents to guard their integrity so that they will not be found wanting. He stressed on professionalism and witness protection within the Commission's operations an encouraging ten percent reward given to any whistleblower who provides information to the ACC that will lead to conviction.
Registrar, MMCET Sherifu Bangura, Deputy Registrar Kai Rogers and Public Relations Officer, Elizabeth Sesay made statements reinforcing their commitments to the anti-graft campaign.
Head of Public Education Unit, Michael Sesay moderated the plenary which climaxed the meeting.