MALABO, July 21 (NNN-XINHUA) — The African Union (AU) international conference on Ebola has opened in Malabo, capital of Equatorial Guinea, with the aim of sharing experiences in the continent's fight against Ebola and discussing post-epidemic recovery and reconstruction efforts for the Ebola-affected countries.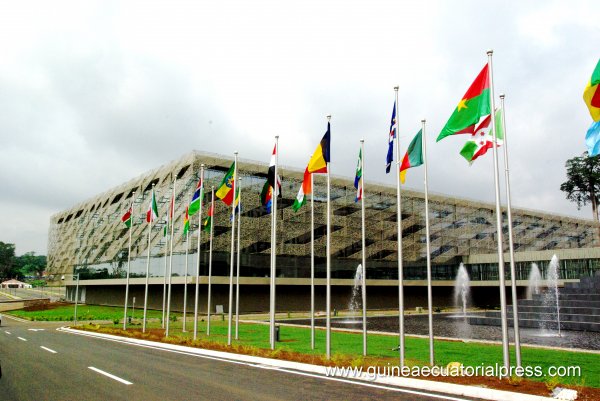 Under the theme of "Africa helping Africans in the Ebola Recovery and Reconstruction", the two-day event, which began monday, has brought together government officials, United Nations and regional agencies, and representatives of the private sector, to share experiences and lessons learned in the fight against Ebola which hit the West Africa sub-region last year.
Special focus is also being given to the commitment to assisting Ebola-affected countries, especially Guinea, Liberia and Sierra Leone, in their recovery and reconstruction efforts, and in the prevention of future public health outbreaks on the continent.
Speaking at the opening of the conference, AU Commissioner for Social Affairs Mustapha Kaloko said the Ebola outbreak in parts of West Africa was now the largest, longest, and most complex in the nearly four-decade history of the disease.
"The uniqueness of this outbreak has highlighted the fragile health systems in the affected countries and the significant deficits in the human, financial and material resources needed for an effective and timely response to outbreaks," he said.
"In addition to the death and illness caused by Ebola, there has been an upsurge in mortality and morbidity from other diseases and conditions. This is linked to the collapse of health systems, which significantly erode local capacities in critical areas."
The AU official said health funding in most African countries was below what it was required to achieve a functional, basic health system and there was a need for new initiatives to diversify funding resources.
He called for greater support for recovery efforts for the three most badly affected countries, including ensuring the resilience of health systems to "enable them to respond to outbreaks and other humanitarian emergencies, as well as to continue dealing with non-Ebola health issues".
The West Africa outbreak, first reported in March 2014, has claimed more than 11,200 lives. The conference is expected to come up with a clear way forward for the establishment of a global policy and strategic framework for an effective response against Ebola Virus Disease and other major endemic diseases on the continent.
It will also generate support for the takeoff of a proposed pan-African health institution, the African Centre for Disease Control and Prevention. — NNN-XINHUA