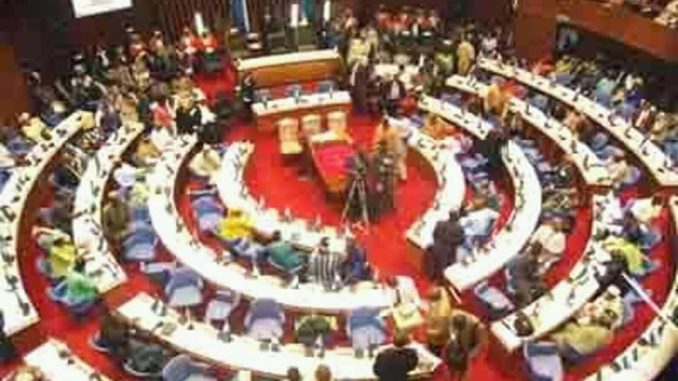 African MPs ,The Outrageous Earners.
In Sierra Leone, doctors are paid $400 while registered nurses earn $130 monthly, but MP's want their salaries increased from $1,500 (12.7M Leones) to $4400 (37M Leones) per month despite their alarming allowances. Is this fair?
What are the duties of parliamentarians in a country – to milk the nation dry or to make laws that are beneficial to the common man? It appears legislators across Africa need to be debriefed and have details of their job description written on their palms for better understanding, because many MP's across Africa are lost as to what their duties actually are.

They earn hefty salaries, receive unprecedented allowances for the most meaningless reasons, fly presidential jets and are treated as royalty for doing absolutely nothing!
Majority of them spend all their time in the house of parliament without saying a single word or contributing to a bill. They just sit, sleep, wake up and join in the laughter when ever someone says something funny.

They are the perfect examples of what politics in Africa have become – an avenue to amass wealth without doing anything!
A few months back, Sheun Sani, a Senator in Nigeria aroused the anger of his fellow honourable members when he disclosed to the press what members of the Senate actually receive. Nigerians were bitter when they realized that apart from salaries, wardrobe allowances, vehicle allowances, sitting allowances, security allowances, etc. The senators were given funds of about N14 million monthly as running cost, which they didn't have to account for it.