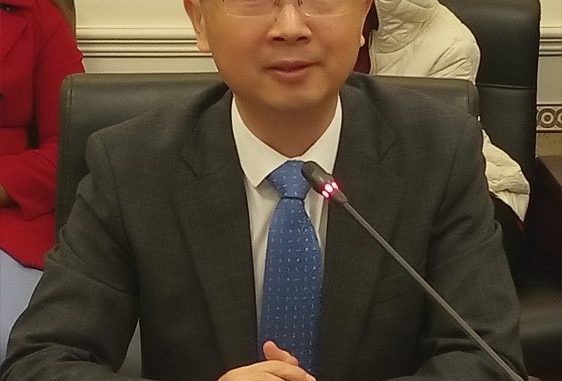 By Shifu Fadda – Beijing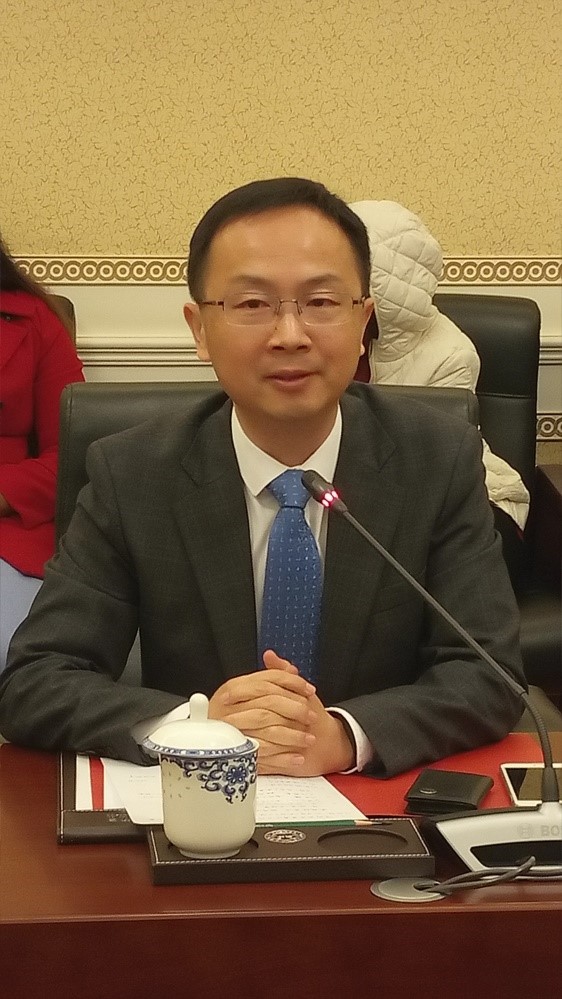 Sun Xueqing, CPAFFC's Director General addressing African Journalists in Beijing
The first-ever job fair for Africans studying in China will be held in November under the China-Africa Friendship Organization Forum, organized by the Chinese People's Association for Friendship with Foreign Countries (CPAFFC).  This was disclosed by Sun Xueqing, CPAFFC's Director General of Asia-Africa Department in Beijing on Tuesday. "We will bring together Chinese Enterprises in Africa and those planning to do business in the Continent together with African students in order to showcase the various job opportunities," he said, and added that this is one of their key priority areas as an Association, which is, as he puts it, "focussing on solving unemployment problems in Africa".
Over the years, Chinese companies in Africa have been taking the pains to pay the high cost of hiring the services of expatriates, which cost them a lot. Presently, CPAFFC is providing the platform wherein Chinese companies will tell African Students graduating in various fields about what they want.
"We are collaborating with the University of Business Studies and International Economics to provide the platform for employment opportunities for Africans graduating from Chinese Universities," Sun said., noting further that Chinese Enterprises doing business in Africa are mostly looking for competent people who can do the job better, knows the native culture and language.
After this year's job fair, he said his Association will do a follow-up to ascertain its effectiveness in job creation and if successful, it will be done annually.
CPAFFC is a national people's organization engaged in the people-to-people diplomacy of the People's Republic of China. One of the aims of the Association is to enhance people's friendship, further international cooperation, safeguard world peace and promote common development.
"When carrying out people-to-people cooperation we look out for those who can improve people's lives," Sun told African Journalists in Beijing.
China has been contributing to building Africa's infrastructure so as part of its win-win development approach. CPAFFC has therefore been paying much attention to manufacturing companies doing business in Africa, which they believe can provide a brighter future for the continents and have the capability of employing lots of people to reduce poverty.
"Our mission is to enhance China and Africa people with mutual trust and understanding and bring them together. We believe in the adage of 'teaching how to fish rather than giving fish'," the Director-General said. Cooperation, he said cannot go smoothly without mutual understanding and trust, which is why his Association is paying greater attention in carrying out pragmatic cooperation with Africa.
Lots of Africans have over the years been visiting China to get more cooperation, especially on trade and economy. China, on the other hand, goes beyond that and have been attaching the importance of cultural and people-to-people exchange.