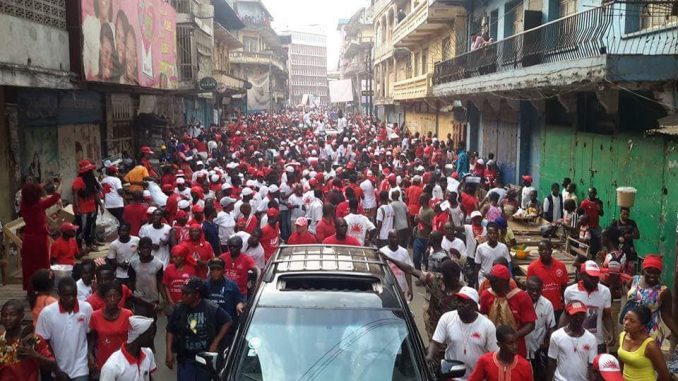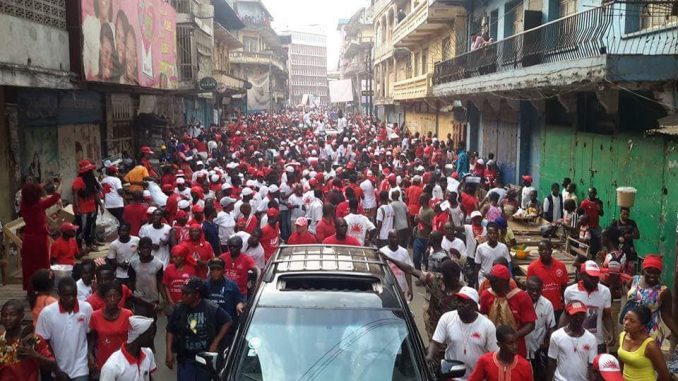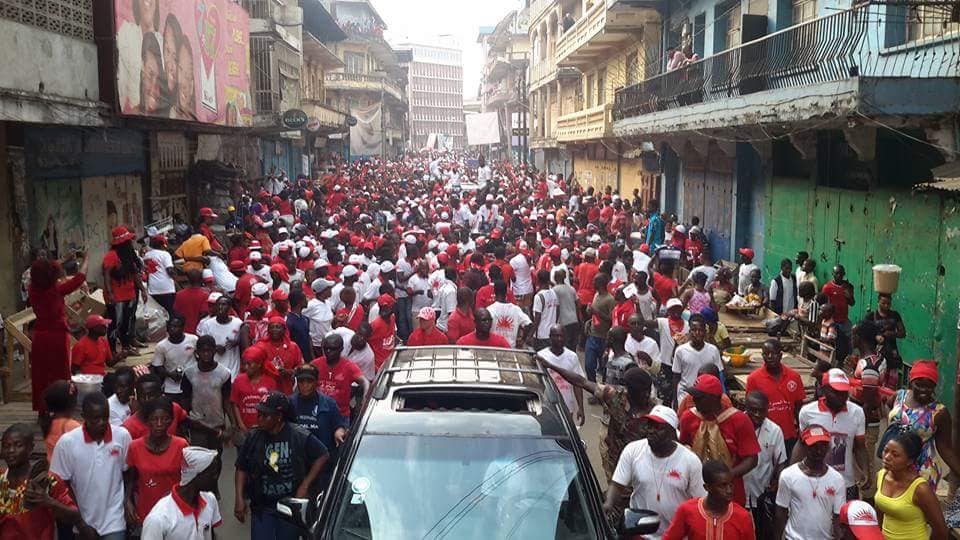 By Ranger
In a scenario that mesmerised political analysts and critics and left opposition parties stupefied, the APC's Presidential Candidate and running mate were received by a crowd of unimaginable proportion as they made their way to the National Electoral Commission on Friday 26th January 2018 to be nominated for the above positions on behalf of the APC. Dr. Samura Kamara and Hon. Chernor Bah appeared in grand style, first on the back of Okada riders and later ferried to the NEC office on board a tricycle, a demonstration of their popularity even among the least privileged in the nation and an indication of being down to earth.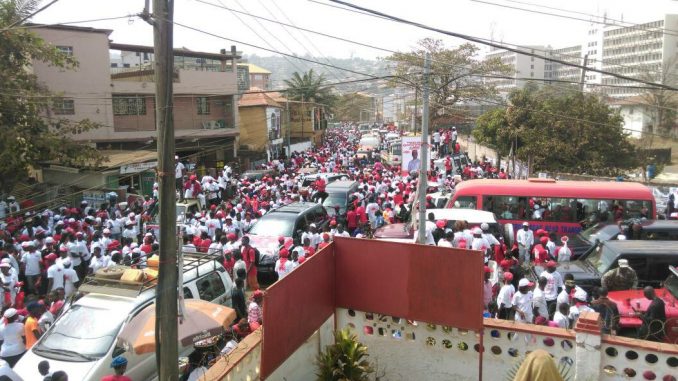 However across the city and even in the provincial Head Quarter towns in the country, APC supporters were in their thousands painting the whole country RED with their Red and White T-shirts. Amidst dancing and singing they sent a message that they are firmly behind the party's choice and contrary to insinuations of a split in the party, hammer home the fact that they are united as ever behind Dr. Samura Kamara and team, thus dismissing earlier speculations of rift and an endorsement of their claims that 'den sabi am'.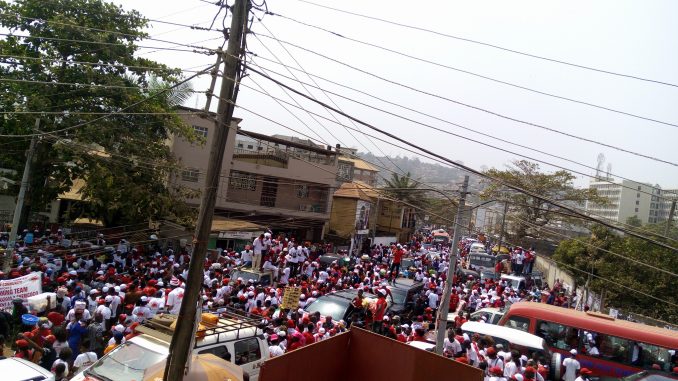 As the crowd processed along the streets of the city, their sheer number sent shock waves through the spines of rival parties and critics. Citizens in the east brought traffic to a standstill for hours as they thronged the main routes from the east to the city center; Kissy Road, Goderich Street, Sani Abacha Street, Wilberforce Street and Siaka Stevens Street, not to mention all those side streets leading to the city center. The same was replicated in the West of the city.
"Contrary to what critics will want people to believe, today's crowd is a demonstration that both the Flagbearer and running mate of the APC have popular support", one social commentator maintained. During a visit to Fourah Bay College, the University of Sierra Leone, where he delivered a public lecture to students of that institution, Dr. Samura Kamara received a standing ovation as the Vice Chancellor of the University expressed satisfaction as he stressed with pride that both candidates are alumni of the university adding that Dr. Samura Kamara was even a lecturer in the University.