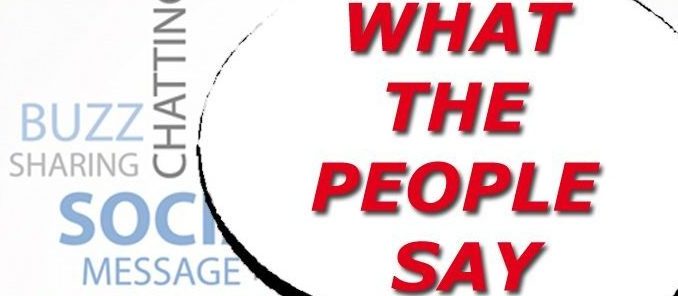 ANY WINER OF THE PRESIDENTAL ELECTION MUST AWARE THAT THEIR WIN MUST BE FOR SIERRA LEONEANS, NOT JUST FOR THEIR PARTY OR REGION
My observations.
The go police commissioner was far better than Nfa Alie, how comes we have 103% instead of 100% secondly Nfa Alie never analyze the result like the previous nec commissioner did, he didn't go into details to clarify some concerns.
Nfa Alie said "they cancelled some votes", but failed to tell the people of Sierra Leone where they cancelled those votes. Another problem is the area of timing, nec should be professional with the way they handle time, if they are saying 7pm it should be 7pm and stop keeping people waiting, time means money.
Lastly I want to dove my heart to all Sierra Leoneans who maintained themselves since the campaign period till yesterday, whatever might be your political differences we must maintain the peace which is very vital.
Bridget Sowa Watch like a hawk, dont drop your guard Guys, all of Us have done well. and lets keep watching by shift. People buy time to do what they want. If there is no way the first time, d buy time, dont be flattered. the end jusstifies. Democracy has finally arrived in Sierra Leone, and if anybody thinks d will do what d like, we we still be behind them. Salone for betteh.
"ONE GOOD TURN DESERVES ANOTHER" SAYS THE NGC SUPPORTERS IN THE NORTH*
*OUR APOLOGIES TO THE ALMIGHTY A.P.C*
*BY FRANCIS KABBA DUMBUYA*
We voted for the NGC because we believe in the ideology of Dr. Kandeh Kolleh Yumkella. He preached a non tribal message of peace, change and development. We saw him as the Redeemer of our country. Indeed NGC is a party of progress and unity, it was because of this that gingered us to convince our people in the north to vote for the NGC and embrace change, which they did.
Our disappointment was written on the mountain a day after the election, tribalism and regionalism was what the SLPP used to preach the message of hate about YUMKELLA that eventually made the people not to vote for him. It will interest you to know that over 80% of the NGC executive is occupied by people from the south-east, but they voted for their mende brother thereby drawing the battle line. Yes, YUMKELLA is not a mende, the very reason why he was not given the symbol of the SLPP manifested again.
As I write, our people have regretted voting against the APC, we have also realized that since the south-east is not willing to accept change then we are going back to our routes. *We apologize to THE APC party and we pledge our loyalty to the party to end the insult fed on YUMKELLA by the South-east*. We will vote overwhelmingly for the APC party because SAMURA KAMARA is preaching unity and oneness. He is in a better position to talk about change and development.
Please accept our apologies.
We are going back to talk to our people.
*Before SLPP rule ya, make A.P.C continue*
Long Live the APC
*LONG LIVE DR. SAMURA KAMARA*
© F.K. Dumbuya
*The Maada Bio Factor and the SLPP Runoff Dilemma*
The SLPP base by hook, by crook or by allegiance have voted as a block for Maada Bio, rejecting all non Mende aspirants and they have done well.
But they now fear the prospects of a runoff with the APC which is why they have been trying to claim a first round victory. The question now is why do they fear a runoff election? Several reasons can be pondered.
1. The wholesale rejection of every other candidate or party has sent a message to all other tribes in Sierra Leone that the Mende are extremely tribal in their politics and would therefore probably reject SLPP in retaliation.
2. They do not have the population to win a head to head contest against the APC.
3. Maada Bio is not a candidate with much cross appeal and as much as people are against APC, many find Maada Bio as a distasteful and unpleasant alternative and would find it very difficult to vote for him.
If Kandeh Yumkella was the SLPP candidate this election would probably have been over by now but the Paopa tactics of galvanizing support for Maada Bio through an appeal to tribalism and regional politics seems set to backfire big time as it may also galvanize an anti Mende sentiment in the rest of the nation with the only chance for an alliance being with Sam Sumana.
This non inclusiveness has always been the problem with the SLPP from the rejection of Karefa Smart. Since Milton and Albert Margai there has never been a Mende head of state simply because of this refusal of certain elements within the SLPP to make it a party for all Sierra Leoneans in tune with its mantra of *One Nation, One People.*
The founders of the SLPP knew that the viability and success of the party lies in their mantra and in inclusiveness. After Tejan Kabbah brought the SLPP back to power they squandered the opportunity for Berewa to succeed him because of infighting and Charles Margai's defection.
Now after having performed so well in these elections, their Achilles heel is about to let them down again.