By KABS KANU :
President Ernest Bai Koroma 's Agenda For Prosperity is in high gear, despite all the daunting challenges Ebola has brought to Sierra Leone. Beginning this month, government and public sector employees will receive a 15% increase in salaries and today the 100 buses the government ordered from China arrived in Freetown.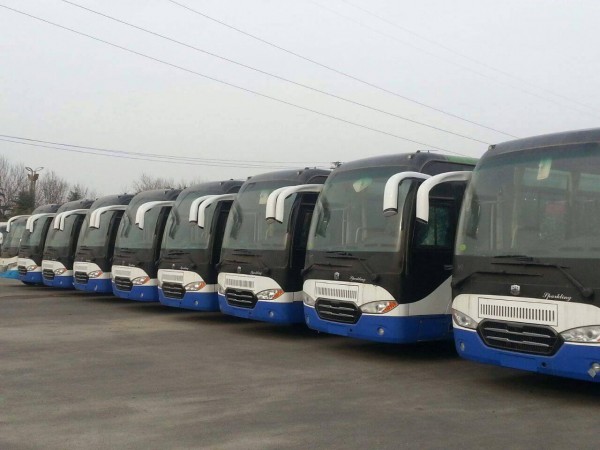 Opponents of the government on the path of destruction to damage the reputation of  President Ernest Koroma and  the All People's Congress ( APC )  would be wiping eggs off their faces in embarrassment once again this morning as one of their much-vaunted claims that the government does not care for the welfare of the people is reduced to rubble.
Once again, journalists supporting this government, who are busy being harassed by disgruntled and dissident elements, will be beaming ear to ear with joy because their tormentors who do not want them to write anything positive about President Koroma  will certainly disappointed that the wind has been taken off their sails by the government once more.
The fact definitely stands sure that opponents of the government will be hard put to it to convince anybody that the government does not care for the people. When the Ebola virus struck the nation last year, most of them were expecting the APC Government to fall into such dire economic straits that workers' salaries will not be paid and economic disaster will befall families. But not only has government been paying salaries of workers , now there is going to be a 15% increase for all public sector employees.
While workers are rejoicing over the prospects of taking home better paychecks this year , the arrival of the 100 buses from China will add more gusto to their delight. The chronic transportation problems in the country are about to be eased.
All praise to President Koroma and government for continuing to promote the AGENDA FOR PROSPERITY.