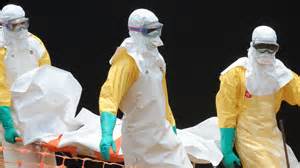 Agriculture Ministry presents its sectors Ebola Response Programme to Health Ministry
Freetown, Sept. 10, 014 (MOHS) – The Ministry of Agriculture Forestry and Food Security has presented its Agriculture Sector Response programme to the Ministry of Health and Sanitation in line with the fight against the Ebola outbreak.
Addressing the meeting in the conference hall of the Ministry of Health at Youyi Building in Freetown, the Minister of Agriculture, Dr. Sam Sesay disclosed the increase in price of both local and imported rice, at local rice 7 % increase, and imported rice 10 % increase.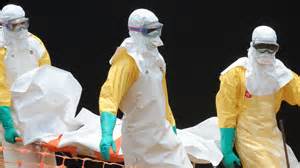 He said the ministry is committed to ensure food security and has engaged business with farmers, and the local and international markets.
Dr. Sesay said they were able to secure $1 million Dollars from ECOWAS before the outbreak adding that plans are under to solicit additional funding.
He also told the meeting that there is a reduction in the supply of commodities as against the demand but that he is hopeful of what he described as "smiles at the end of the tunnel".
Health and Sanitation Minister, Dr. Abu Bakarr Fofanah lauded the Agriculture Ministry and the World Food Programme (WFP) in complimenting government's efforts in the fight to contain the disease.
He underscored the importance of all line ministries including the Agriculture Ministry, in forging ahead to meet the challenges towards the elimination of the disease in the country.
Strengthening the partnership with the ministry and the World Food Programme, Dr. Fofanah said would go a long way in addressing the needs of Quarantined homes, Treatment Centers and Isolation Units.
In his presentation, the National Coordinator Small Holder Commercialization Project, Mr. Prince Kamara highlighted the concerns on human to human link, closure of Lumos (Trade fair), case management, grains reserve at district level and the socio-economic importance of the Ebola outbreak.
JAK/MK/MOHS