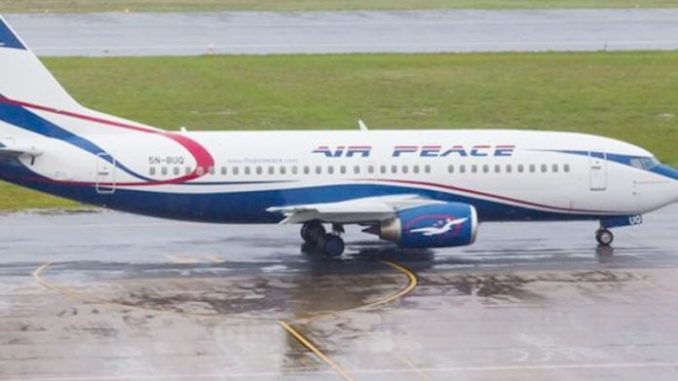 Finally one of Nigeria's foremost airlines, Air Peace , jets in Lungi International airport serving West Africa by expanding business by adding three countries, Sierra Leone, The Gambia and Senegal to its flight path and routings. From the last Press leased on Tuesday, the airline officially said its set to launch trips to Freetown, Banjul, and Dakar on Monday, 19th of February, which materialized yesterday the 19th as the National Tourist Information Assistant Ms. Comfort Fabulleh confirmed the flight arrival.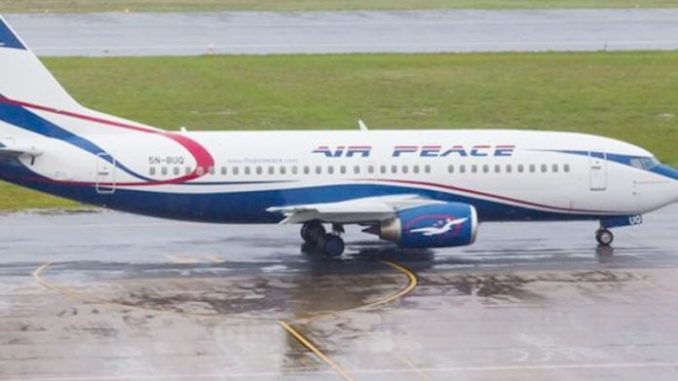 Air peace airline will fly round-trips from the Murtala Muhammed International Airport, Lagos to the new routes four times a week: Mondays, Wednesdays, Fridays and Sundays, at 7 am departure time from Lungi Airport respectively. The flight size is Boening 737 a short- to medium-range twinjet narrow-body airliner with capacity from 85 to 215 passengers.

Peace air including Sierra Leone to its routing gives a total of 14 destinations. However; its first phase of expansion was last February, having had its first commercial flight out of Nigeria from the Murtala Muhammed International Airport to the Kotoka International Airport, Accra-Ghana, and now Freetown.
Officials said "This is an exciting step in fulfilling our promise to unlock the economies of the region, offer air travelers on business and leisure trips seamless connectivity as well as create jobs for the people,".

The inception of peace air will raise the profile of Sierra Leone as a tourist destination, connecting three key destinations. Air Peace also plans to launch flight operations to five other regional routes and six international destinations including Dubai, London, Guangzhou-China, Houston, Mumbai and South Africa.

Sierra Leone National Tourist Board
Marketing and Public Relations Department
+232 78 64 95 19 \+232 77 34 78 10
info@sierraleonenationaltouristboard.com
www.sierraleonenationaltouristboard.com
https://www.facebook.com/touristboard.sierraleone