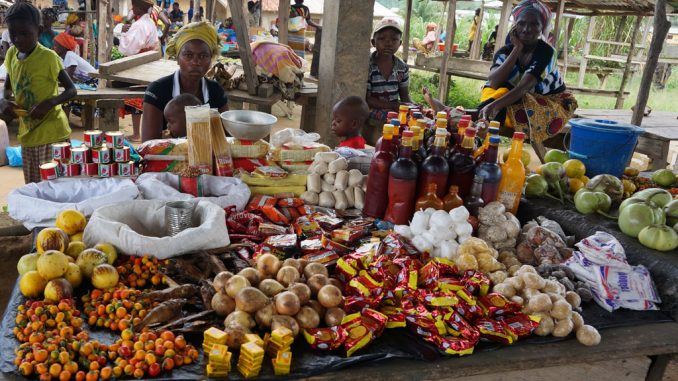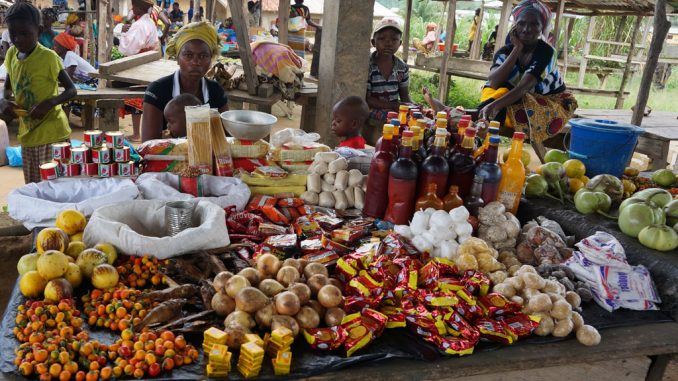 *CITIZENS ORDER NO. 4*
*MR. PRESIDENT YOUR PEOPLE ARE SILENTLY SUFFERING FROM THE ALARMING RISE OF THE FOREIGN EXCHANGE RATE AND PRICES OF BASIC GOODS*
The citizens of Sierra Leone with dismay have realised that since the SLPP ascended the seat of governance, there have been unprecedented rise in the foreign exchange rate and prices of essential goods across the country.
The situation has deteriorated to an extent that life is becoming very unbearable for people whose livelihood and survival are dependent on earnings from businesses, offices, workplaces and other money making avenues.
The most irritating aspect of this appalling cost of living eclipse is the deafening silence by the the President and his Government and the institutions responsible for addressing the current rub out by the country's newest direction.
Nobody appears to talk to anybody or to say a word on the issue to either reassure the people or explain the prevailing circumstance.
It is therefore in this view that the citizens of Sierra Leone hereby call on President Bio to bring down the prices of the current foreign exchange rates, goods and services and the unbearable cost of living with immediate effect.
The citizens wish it to be known that the foreign exchange rate of about Le7,500 to $1USD within the first 100 days of President Bio is now Le8,200 to $1USD;
A Bag of rice was inherited by President Bio at Le220,000, but is now sold at Le275,000;
Also a cup of pepper which President Bio inherited at Le1,000 is currently sold at Le5,000.
Etc. Etc. Etc.
The Citizens wish to remind President Bio that he inherited from former President Dr. Ernest Bai Koroma a country with an appreciable stable dollar and cost of basic goods and services, and that the citizenry can not afford to be deprived of that enduring legacy. Rather, we are asking that if the government cannot build upon it they should not afford to kill it and subsequently deprive the people of their hard earned legacy from their beloved former president.
If you cannot do more don't take away from us the less we enjoy. Bring back the US Dollar and Prices of goods and services to where you met them. Let the US Dollar and Prices of goods and services stay where they were. In 100 days in office, the people expect the government to feed them and not to finish them.
End.
Rumors have it that our President Bio and his cabinet are on a presidential treat at Tokeh at the expense of tax payers, yet they say our country has a battered economy. So where is all the money coming from to pay for all these retreat?
How can the President and his cabinet be having a retreat at Tokeh, when the the lives of poor Sierra Leoneans continue to deteriorate? We voted for change, we voted the SLPP in because they campaigned on a platform of change, which will better the lives of Sierra Leoneans.
Under this SLPP New Direction:
Dollar was Le 7,450 now its Le 8,150 to $1
Pepper was Le 1,500 per cup now its Le 8,000 per cup
Gari was Le 300 now its Le 1,000 for cup
Cement was Le 45,000 now its Le 57,000
Iron Rod was Le 4 million now its Le 6,million per ton
The list goes on. Its only 90+ days since the SLPP took over and prices have increased drastically. What many Sierra Leoneans are thinking now is what will happen in 1 year? The SLPP have virtually spent 90+ days blaming the past regime. Mr President, we knew how bad things were during the past regime, that is why we voted you in. So stop spending your entire time casting blames on the past regime instead of delivering the solution you promised us in your New Direction campaign. Personally i think there is no New Direction, Its probably just a new wine in the same old bottle.
If the SLPP can not deliver what its has promised us, at least return price of basic commodities to were you met them when you took over.