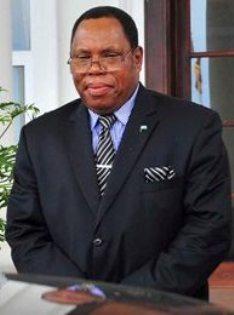 Ambassador Andrew Gbebay Bangali, Sierra Leone's Envoy to the Federal Democratic Republic of Ethiopia on Tuesday 21st January 2014 attended the formal opening of the 27th Ordinary Session of the African Union Permanent Representatives' Committee (PRC) Meeting in the Ethiopian capital, Addis Ababa.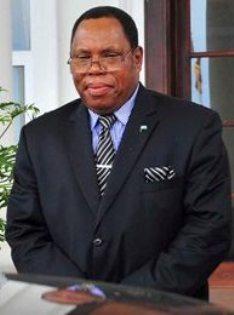 This year's African Union Summit is themed "Year of Agriculture and Food Security" and the Summit is marking the 10th Anniversary of the adoption of the Comprehensive Africa Agriculture Development Programme or CAADP.
The PRC is composed of Ambassadors of Member States who are accredited to the Commission and are charged with the responsibility of preparing the work of the Executive Council ahead of the Summit.
In the next three days, the Ambassadors will exchange views on the specific reports including the reports of the Advisory Sub-committee on Administrative, Budgetary and Financial Matters; Sub-Committee on Programmes and Conferences; Sub-Committee on Structures and the report of the African Court for Human and Peoples' Rights, among others.
Dr. Nkosazana Dlamini-Zuma, Chairperson of the African Union Commission who officially declared the meeting opened, disclosed that 2013 was one of the most important years of the Commission.
She said it was the year that the Commission celebrated its 50th Anniversary.
"The PRC and the Commission are working together to redefine Africa's relationship with the world," she said.
Dr. Dlamini-Zuma recalled that in 2013, the focus of the Commission was on external affairs whilst in 2014 the Commission would be focusing on internal affairs in order to better support the latter's policy organs.
She also spoke about the sad happenings which are currently taking place in the Central Africa Republic and South Sudan and cited the progress made in Madagascar and Mali.
Ethiopia's Ambassador to the African Union and Chair of the PRC, Her Excellency Madam Konjit Sinegiorgis who chaired the meeting dilated on the upcoming retreat between the PRC and the Commission.
She emphasized that the retreat would lay the basis to chart a new path in the working relationship between the PRC and the Commission.
The meeting was also attended by Mrs. Juliana Hawa Fallah, Acting Head of Chancery in the Embassy of the Republic of Sierra Leone in Addis Ababa.