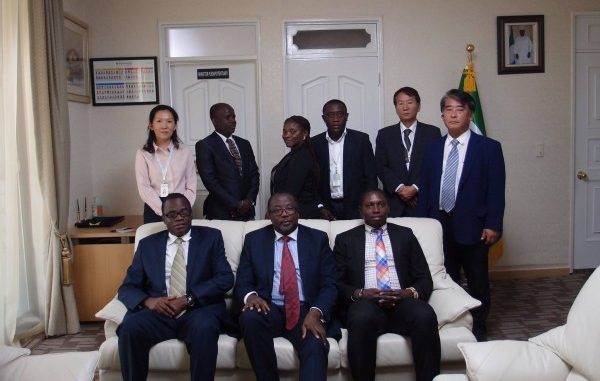 Sierra Leone's Ambassador to the Republic of Korea, His Excellency Ambassador Omrie Golley, today 10th September 2015, expressed his appreciation and thanks to staff at the Sierra Leone Mission in Seoul for his recent Diplomatic Achievement Award by NDN News of Korea in collaboration with Seoul City Magazine. He dedicated the Award to them for their own collective efforts in assisting him in his work.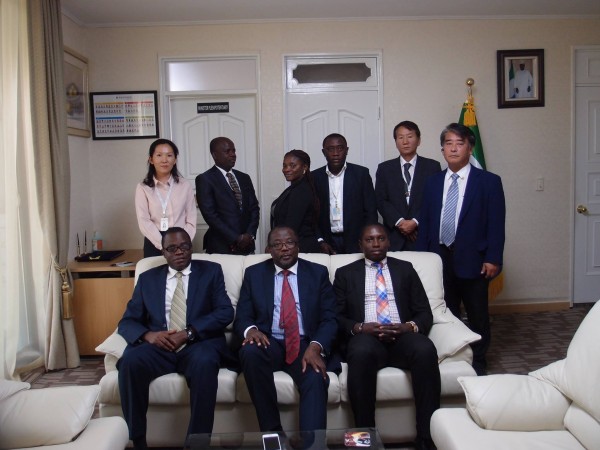 H. E. Ambassador Golley, thanking the entire staff of the Sierra Leone Mission in Seoul for their contribution leading to the Award conferred on him on the 1st September 2015, for his role in establishing Sierra Leone's first Mission in Seoul, stated that the Leadership of any institution or organisation was, in the end, only as productive as the Officers and Staff assigned to assist.
He exhorted them to continue to give of their best to positively contribute to the work of the Mission, indicating that Sierra Leone's continued development, particularly in the post Ebola era, depended all Sierra Leoneans going the extra mile to assist the Government realise it's development orientated objectives.
Minister Plenipotentiary Mr. James Sawi responding on behalf of the Officers and Staff of the Mission, expressed his sincere gratitude to H.E. Ambassador Golley for recognising the role of the staff in the work of the Mission generally, and more particularly, on the occasion of the grant of the Achievement award upon him. He assured the Ambassador of their continued support and dedication in realising his plans for the development of the Mission.