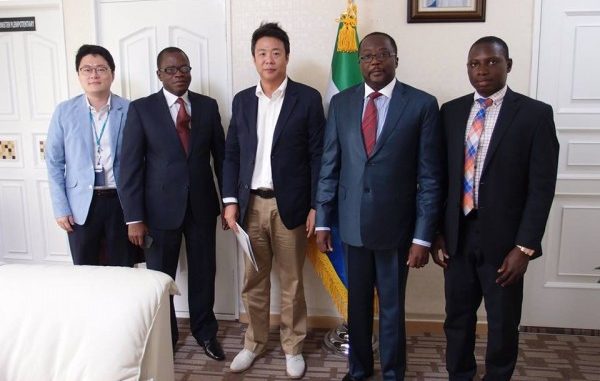 Sierra Leone's Ambassador to the Republic of Korea, His Excellency Ambassador Omrie Golley, today Friday 7th August 2015 received the Director of the Economic Development Cooperation Fund of Korea Eximbank Mr. Younsoo Chang and Mr. Yohan Park, the Bank's Senior Loan Officer at the Sierra Leone Mission in Seoul.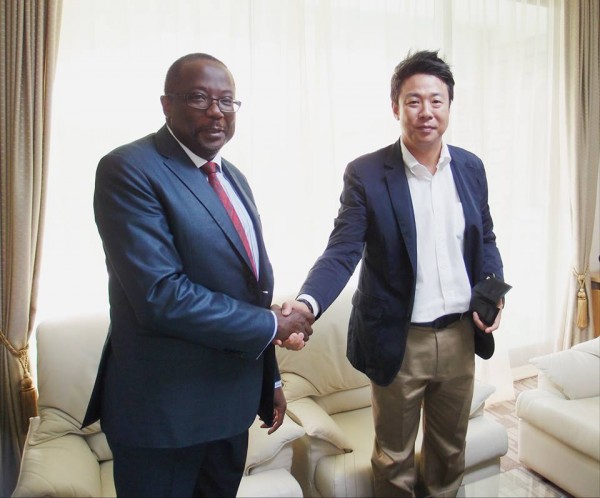 The Meeting was also attended by the Minister Plenipotentiary at the Mission Mr. James Sawi and Second Secretary Mr. Steven Levey.
Korea Eximbank (KEXIM) is the official Export Credit Agency of South Korea. Its primary purpose is to support South Korea's export led economy by providing loans for projects, thereby facilitating economic cooperation with other countries. The Economic Development Cooperation Department (EDCF) evaluates and implements aid projects in developing countries and is a division of Korea Eximbank.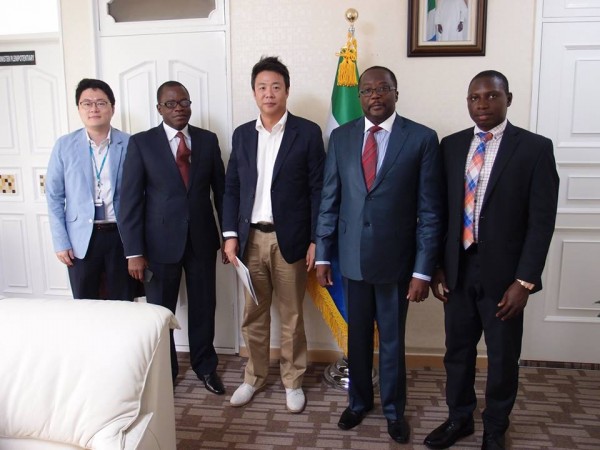 Ambassador Golley in welcoming the Delegation to the Mission, updated them on the current post Ebola climate and post Ebola recovery plans of the Government, and provided his guests with copies of the recent Statement of His Excellency President Dr. Ernest Bai Koroma, given on the occasion of the Launch of the post Ebola Recovery Programme in Freetown, on the 24th July 2015.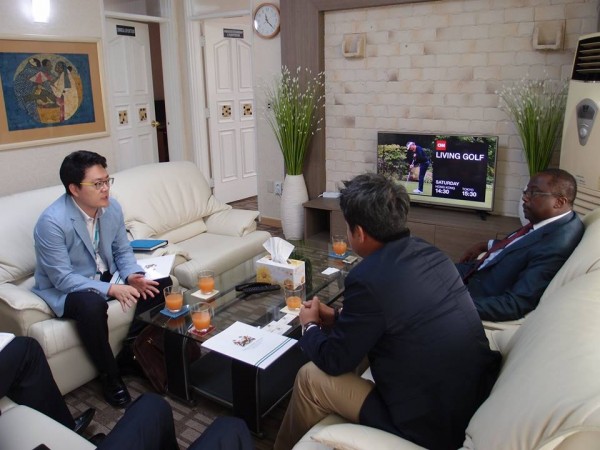 Eximbank Director Mr. Youngsoo Chang, whilst expressing his gratitude to the Ambassador for the reception accorded to them today, mentioned that the current Ebola crisis had suspended progress on the Freetown City Hall project, which is being financed through an Eximbank loan Agreement signed in July 2013 with the Government of Sierra Leone. He expressed the hope that the implementation of this contract would recommence shortly after this virus had been eradicated.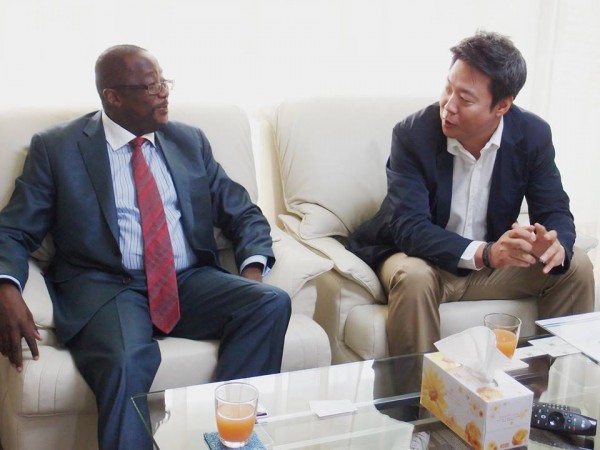 The Ambassador in turn thanked the Delegation for honouring the Mission with their visit. He stated that his Government considered Korean Eximbank as worthy development partners, which underscored the importance of the bilateral relations between the two countries. He looked forward to close collaboration between Korea Eximbank and the Government on future development projects.
Commenting on the ongoing Freetown City Hall Project, he also informed the delegation that the Mission in Seoul, representing the Government, and for the purposes of transparency, expected to be fully briefed about all aspects of its implementation, so that they could in turn properly inform the Government.

He also expressed the hope that the building project would be of excellent quality that would withstand the test of time,
and symbolize the strong bilateral ties between the two countries.