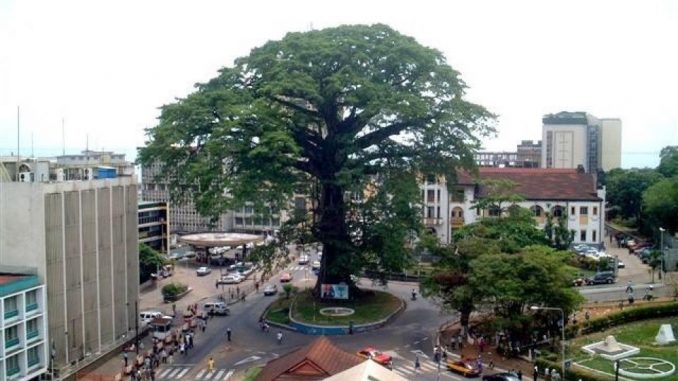 By KABS KANU :
WHAT everybody should never forget about Freetown is that it is a historic city, perhaps the most historic city of West Africa. The entire landscape , structure, names of streets , many places of interest , the markets, sea entry points  and much of her infrastructure provide splendid lessons in history.
Because of the unique history of this city, and the imperative to preserve its  historical significance  and  relevance for generations to come ,  a new capital city must evolve outside the capital's precincts. Historic structures and places of interest must not be demolished . These are important facts to consider as we celebrate the 225th anniversary of this wonderful city.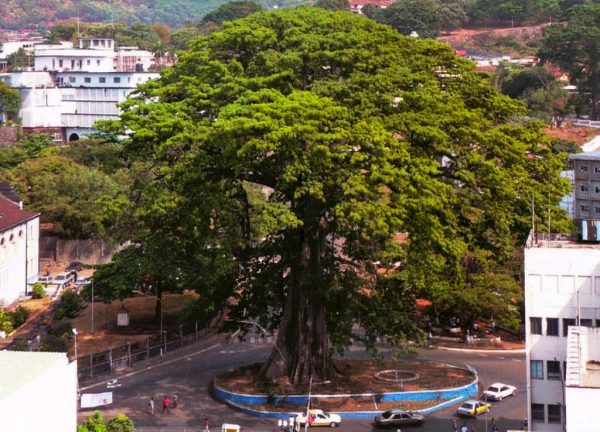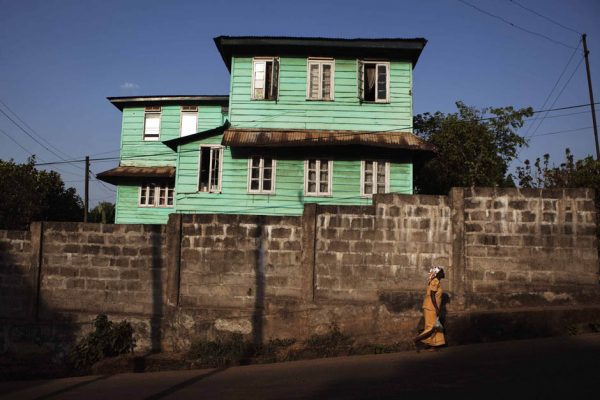 Freetown is a significant relic of the history of Sierra Leone and Caribbean countries and those who understand and appreciate History will see instructive lessons in the ancient nature of the city. Nowhere is modernity juxtaposed with history as Freetown.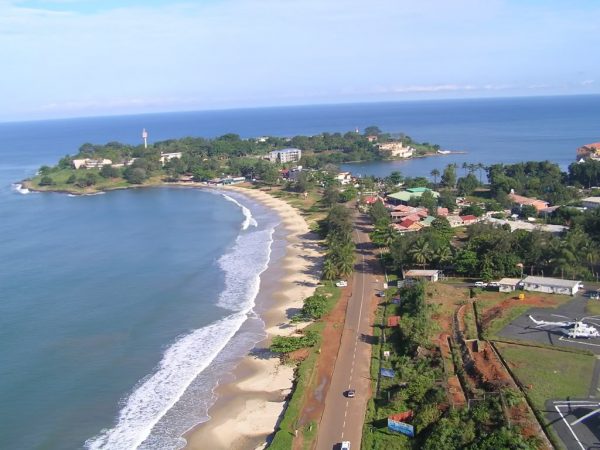 Krio, the language spoken on the streets of Freetown , is a historic linguistical masterpiece. It is a universal language that embodies the histories of many nations, not only Sierra Leone. Krio must be preserved in its most native form . It should not be "POTOMALIZED"( Anglisized, Westernized etc.) . I heard variants of Krio in the Caribbean that sounded very impressive in the depths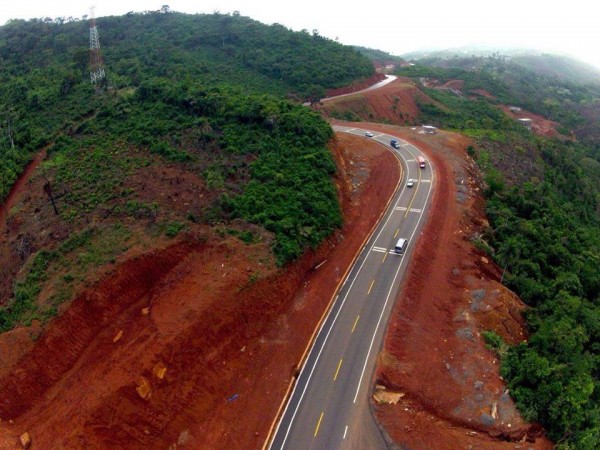 Another unique characteristic of Freetown is that it is such a natural structural masterpiece, built around hills, that it is one of very few capital cities in the world where you receive a stunning  glimpse of her stunning coastline and the  ocean from most parts of the city. In many cities of the world you have to travel out to the outskirts to have a glimpse of the sea, because they are built on flat land. Not Freetown. From your porch or balcony in Freetown, you are treated to the beauty of nature, a breathcatching panorama of expansive ocean , of barges, boats and ships sailing by and of fishermen thrillingly at work. Where else in Africa do you enjoy such aesthetic beauty from your porch ?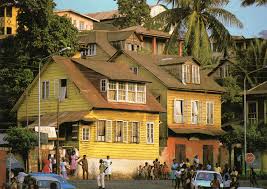 Freetown is synonymous with rich history and natural beauty . In Africa, it is the nearest imitation of the splendour of Caribbean countries where man has tried to rebuild paradise on earth. I have been to over nine Caribbean countries and every one of them reminded me of Freetown. St. Lucia is a brilliant carbon copy of Freetown with her beautiful, hilly settlements and magnificent coastline. It was from visiting Caribbean countries that I appreciated more the historical beauty of our capital and the significance of her infrastructure and of course the Krio inhabitants and their rich language and culture.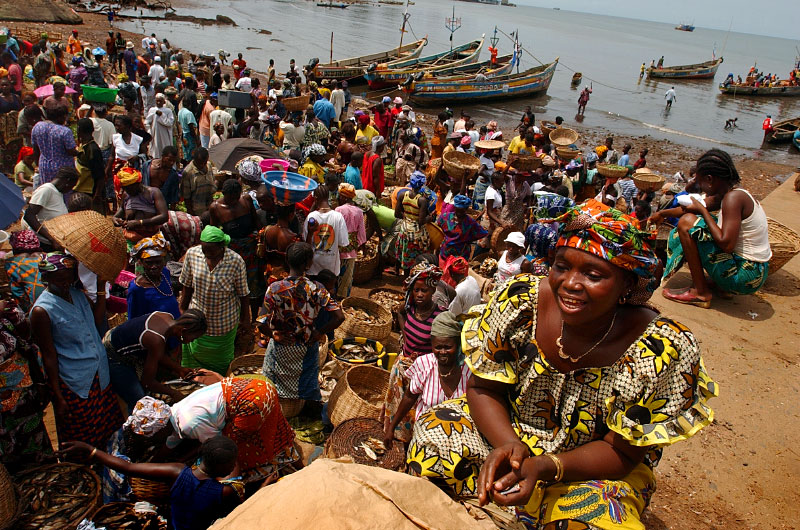 FREETOWN KING JIMMY MARKET BY THE SEA
It is a thing of joy that some contemporary Sierra Leoneans interested in the preservation of history  like Amadu Massally, Melbourne Garber,  Bowenson Frederick Philips etc, not forgetting peace corps volunteers like Mr. Gary Schulze, are trying to hook our country back to her rich and glorious past ties with some of these Caribbean countries. I think I will join that crusade. Freetown must not lose her history and its significance.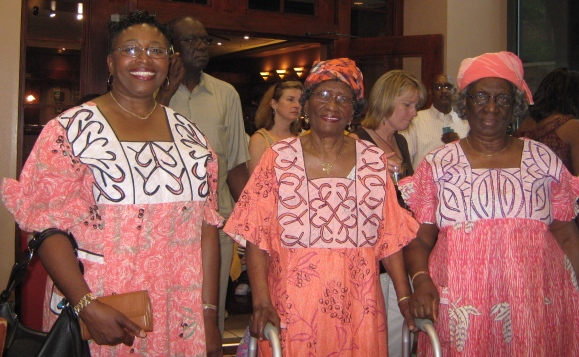 CREOLES PROUDLY CLAD IN THEIR TRADITIONAL DRESS
It is also refreshing that the Creoles  too are now galvanizing themselves all over Europe and the U.S.  to form Krio descendant unions , a move designed to highlight and preserve their language and culture.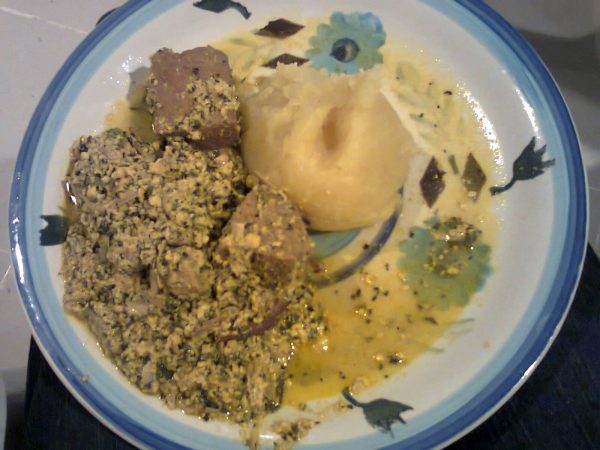 CREOLE FUFU AND EGUSI SOUP
Freetown is richly and marvelously different from other cities of Africa because our history is different from their own. The natural structure of Freetown is redolent of her rich history. Those advocating that the whole city be broken down and rebuilt do not understand the significance of preserving history. Freetown can still be developed and beautified as President Ernest Koroma is doing without tampering with its historic structures and relics. If we want a more modern capital, we can start building one at Lungi or Hastings or Makeni or Bo.
That is why it is very idiotic of one presidential aspirant to say he will break down State House , rebuild it and paint it blue. For what purpose, one is tempted to ask ? FORT THORNTON , whatever name it assumes today, is one of the rich historical relics of Freetown that must be preserved.
Anybody close to nature will appreciate Freetown because nowhere do structure and life imitate nature like Freetown .
WRITTEN BY KABS KANU
Share if you see the need.
SOME VIEWS ON THIS ARTICLE AT FACEBOOK
Cassandra John · Friends with Albert Momoh and 23 others
Thanks Rev, if only the Freetonians know what they have in the Citi called Freetown, they will cherish and protect it with their lives. When you travel out of your own country then you realised what God has given you so let us all continue to pray for our country.
Bowenson Frederick Phillips
Wilfred,  I am heartened to realise there are others like you who understand that the entire FREE TOWN is probably the world's most important heritage site. We are embarking on efforts to preserve the knowledge, if not the landscape, structures and culture, for posterity. There is a vampire-like raping of this city that bleeds the heart. Fueled by the barbaric venom of greed. The unique forest mountains that earned it the name Lioness Mountains 555 years ago, are now largely denuded, dotted with monstrosities called mansions, to replace the unique wildlife that inhabited these coastal Peninsula for millennia. Its time to halt this madness and recover lost territory and history. That's the true prosperity that posterity will not forgive us for if we do not act. NOW. Thx Rev. Your role in all this is going to be vital.
Cocorioko showcases new format and new commitment for 2018 elections
In preparation for another pitch battle in the forthcoming 2018 elections, Cocorioko has made many structural changes and additions of more personnel on the ground in Sierra Leone to provide spectacular coverage of the elections once more.
One big change we have made that will please all our readers, contributors and correspondents is to have 15 main headline stories sliding now at the top, instead of only one as in the past. Correspondents and contributors who are prolific and send many articles used to complain that their articles were disappearing from the spotlight faster into the next columns. Well, no more. With 15 headlines now flashing at the top, their stories will spend longer time in the spotlight. Readers will also now have many big stories flashing before their eyes, instead of one and we hope to keep bringing you the big news.
Also, in our determination to provide powerful multimedia news packages, we have added TV coverage to the package. This time, we plan to have TV interviews and talk shows and features on the elections. We live in an age of CONVERGENT JOURNALISM, and so we have gone multimedia and will now present news in print, video and audio. SIERRA CAST TV is your new baby. Click on it at the top and see our past interviews and talk shows already.
We are still thinking of a print edition in Freetown but we do not see an urgent need now because those who understand media more know that media is now in the social media and print media are a disappearing trend. In 15 or more years, print media will be no more as more people get their news now from the social media, especially Whatsapp. If you have a robust social media presence, you can reach far more people than print newspapers do in Sierra Leone. We will make up by strengthening and broadening our social media outreach through which we are able to reach out to more people. We are going to strengthen our Facebook forums which, put together , now have over 200, 000 members who receive our news reports instantly. We also have a presence in Twitter, LinkedIn, WhatsApp, Instagram and Tumblr and we now reach thousands of Sierra Leoneans at home, not to mention the diaspora. No print media in Sierra Leone reach 1, 000 readers a day. Media is in the social media now so that is where our concentration is presently. We will expand where we see the need.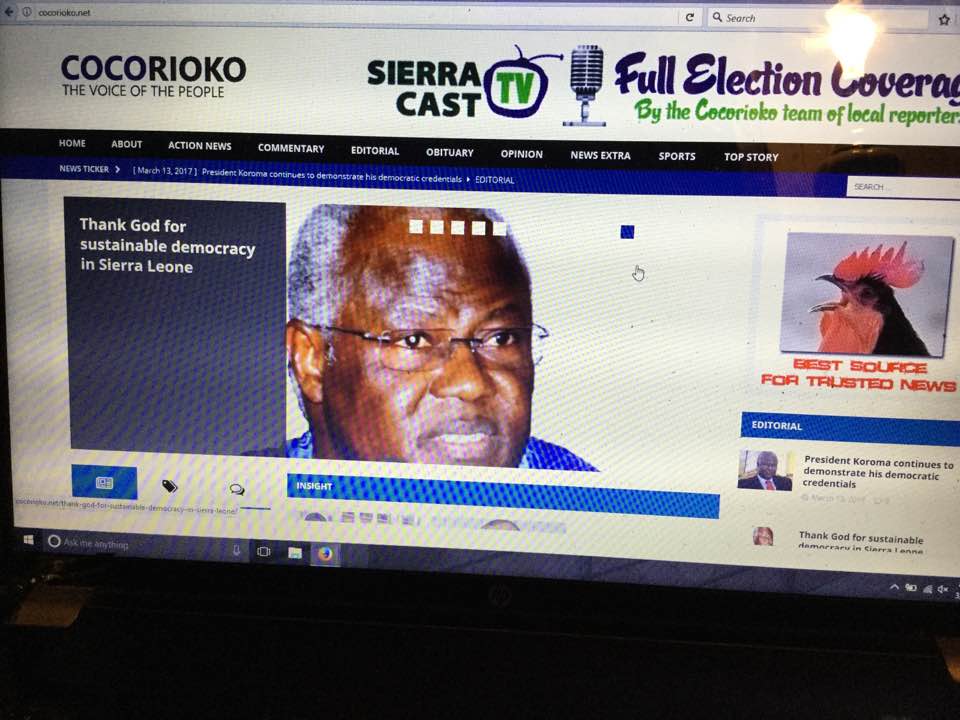 We also have a column now called IN THE SPOTLIGHT where we will start to spotlight people making a difference in our community and nation. If you know anybody who is doing a great job and needs spotlight for the world to see how he or she is making a difference, let us know.
Also, we know that going by the new trends in journalism, readers are no longer passive as they used to be before the advent of the social media. Now, they too are news providers and they react to the news . Therefore, we are going to open an opinion column under every article so our readers can comment on the articles we provide them.
Our next project is an internet radio that will reach all the nooks and corners of Sierra Leone and the world. Look forward to the SierraCast/ Cocorioko radio network.
We are news leaders and we are determined to remain at the top as Sierra Leone's biggest and most widely-read news media. .
We have therefore hired reporters on the ground to cover the elections for us first hand.
More changes are coming and who knows ? With the paper already registered in Freetown, we might try a print edition not as a necessity but just to add to our arsenal.
We therefore ask all our readers, fans and well wishers to pray for us. God is good and he has been good to us. We need his grace to continue navigating choppy waters.
Click on www.cocorioko.net now and see the changed newspaper we have now.