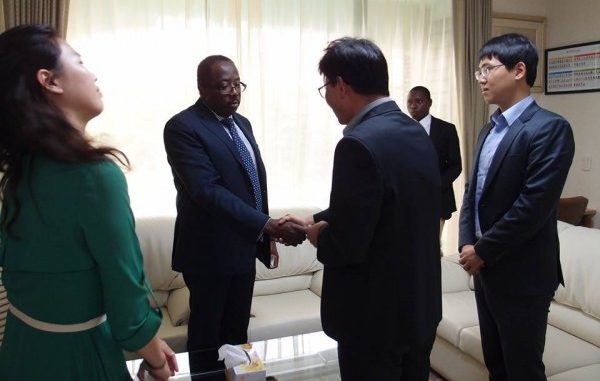 By- Abdul Malik Bangura
The Sierra Leone's Ambassador to the Rep. Of Korea has today reassured delegation from the Hansol Group of Korea that Sierra Leone is a potential destination for their investments.
This he said in a meeting today, Thursday 30th July, 2015, with delegates from Hansol EME Company, headed by their Vice President, Mr Koo- Hyung Shim, who had come to the embassy to ascertain investment opportunities in the country at the aftermath of the Ebola Virus Disease Outbreak. These investment opportunities, he said, would be mainly focused on improving the country's infrastructures and construction industry.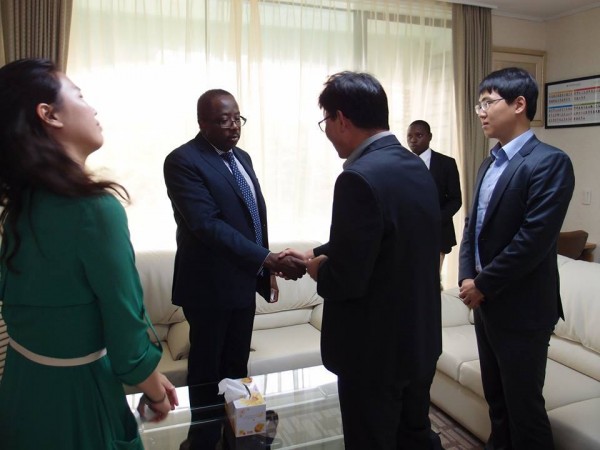 His Excellency Omrie Golley further delved into the Sierra Leone Government's plans to mushroom growth in the national economy, health, educational and private sectors. He further highlighted the investment potentials of Sierra Leone in the areas of agriculture, tourism and marine resources.
Vice president Koo-Hyung Shim also disclosed that the group was looking at a number of proposals for possible investment particularly in the construction industry and further added that he was thinking of leading a delegation to Sierra Leone in August 2015 to explore avenues for collaboration and investment; seeking local partners in the country.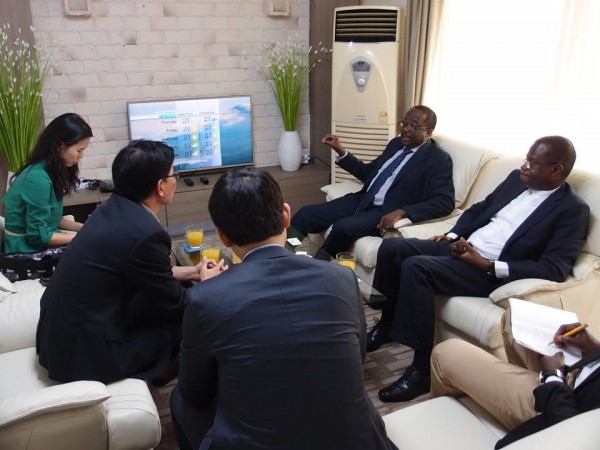 Hansol EME Limited is a subsidiary of the Hansol Group of companies, a large conglomerate of South Korea founded in 1965 and formerly part of the Samsung Group of Companies. Hansol Groups main operators cover construction, electronics, chemicals, tourism and household interiors.