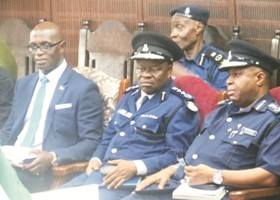 Sgt. Kamara Alpha
Academic Research Department, PHQ

I recall in his address to Parliament in November, 2013, His Excellency, the President Dr. Ernest Bai Koroma stated "No country can prosper without a dedicated police force. Mindful of the need for enhancing the competitiveness of the police to match up with modern trends in policing…"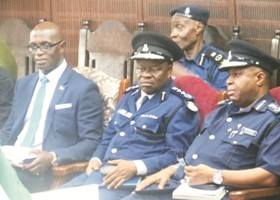 Being among other pundits who have glaringly supported the move in establishing a police academy, Parliament has early this week (Tuesday, 8 August, 2017) finally passed into Law the Sierra Leone Peacekeeping and Law Enforcement Academy (SILEA) Act of 2017; it will, as part of its numerous functions adequately address the capacity building needs of not only the Sierra Leone Police (SLP), but also its sister forces within and without Sierra Leone. Being the first police academy ever in the Mano River Union (MRU) and by extension, the sub-region with components in peacekeeping on the one hand, and on the other, law enforcement, this push will compete with other similar academies thereby creating the platform for an improved service delivery that will meet demands of contemporary policing.
The proposed three faculties (Leadership and Management; Security, Peacekeeping and Strategic Studies and Police Science and Criminal Justice) will each have three departments with courses spanning across modern policing, peace, security, development and research.
Facilitating this project, has taken the SLP back and front with like-minds committed to seeing this turn-around happening in the history of policing the sub-region. My first article on this subject was titled "A Track for a New Beginning in the SLP", but now it has been seen and confirmed that the era for a new beginning is come. Management has not only with support from others who consider this project timely, succeeded in getting parliament enacting the bill, but also as a more development-oriented body, has also succeeded in sending officers to Bradford, UK and other universities abroad for courses around the service delivery scope of the said academy. In addition to sending officers abroad to study, it has also signed MOU with Bradford University UK, University of Sierra Leone and Ghana Institute of Management and Public Administration (GIMPA) among others. With the current huge number of officers who can proudly boast of multiple master's degree and recently Doctorate degrees, this academic voyage could now be seen a reality.
One needs not worry even in a situation, she/he isn't a police officer; their interest in security related programmes, policing and peace has been catered for. That is to say, there will be provisions for academics who aren't police officers, but are interested in offering certain courses provided for, by the academy.
With constituent campuses in all regions, one needs not consider access a challenge. Among the academy's desires, is to meet the security needs of the general public who, it considers, PURPOSE for its existence. It's time; the traditional perception of policing as being only a matter of practice, changed to also include an issue of scholastic discourse thereby enriching a profession, many scholars have argued to being a sine qua non for sustainable peace, security and development. Thus, with the newest development in town (establishment of SILEA), guaranteeing internal security and professional service delivery as core functions of the police are further improved.
Trust me; I still believe the era for a new beginning is come. Bravo to the Inspector General of Police (IGP) and his entire Executive Management Board (EMB)!!! You've not only promised establishing it, but have ensured that it's happening.