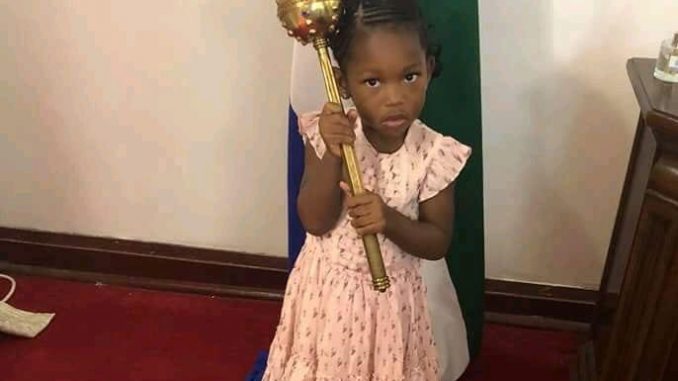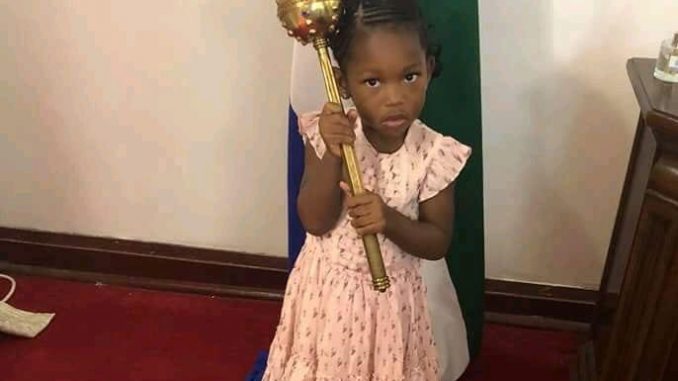 By Kabs Kanu
I love kids so much I feel bad that a child is at the centre of this new storm on the social media . Maybe, the parents should have avoided this by protecting the photo from public glare and the social media.
Because of my love for kids, it is a delightful photo to me, seeing a child proudly holding Daddy's Staff of Office , innocently . For the sake of the kid, I will hold off bashing the picture.
I do not know why it was done. Families do have humor time and the First Family may have been having their fun time with their beloved daughter, which is legitimate.
But in future, kindly protect the kids from the glare and storm of social media by confining such photos only within the family .
Who knows ? Little Miss Bio might become President too one day ( Many kids like George Bush, Uhuru Kenyatta etc ) followed after their fathers, which is also legitimate. Then the picture would become relevant and worthy of a million dollars. For now though , it reads negatively in the minds of Sierra Leoneans because, to them, it does not depict respect and reverence for the Staff of Office .
I know the father or mother did not exercise good discretion in having the photo publicized in the social media , knowing the bad vibes that could emanate from having the symbol of office and power in the hands of a kid but I am feeling sorry right now for the young angel caught in the firestorm.
LET US PROTECT OUR KIDS , PLEASE. LET US STOP THRUSTING THEM INTO SUCH SITUATIONS. IT MAY BE FUNNY IN THE FAMILY LIVING ROOM, BUT NOT IN THE SOCIAL MEDIA.
Little Miss Bio's time will come, certainly. Only God knows. I pray for her. She might be our President one day.