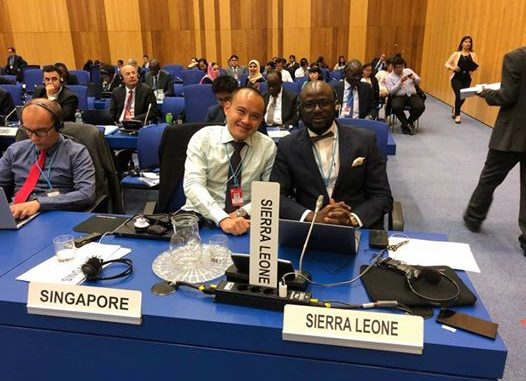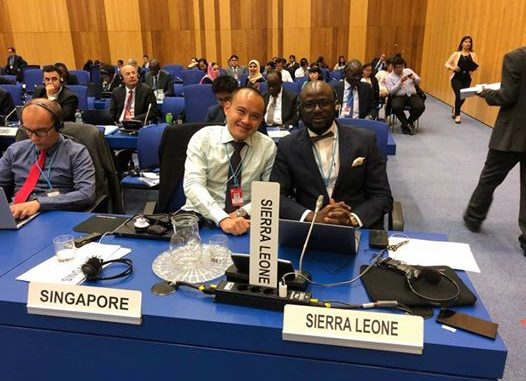 John Baimba Sesay
Commissioner of the Anti-Corruption Commission has called for " the United Nations Office on Drugs and Crime to provide technical and other support to the Government of Sierra Leone to set up a specialized Anti-Corruption Division of the High Court of Sierra Leone", he said.
Ady Macaulay spoke during his contribution to the debate on the implementation of the United Nations Convention in Vienna, Austria. He said:
UNODC was established to support the UN in better addressing a synchronized, all-inclusive response to issues of illicit trafficking and corruption, amongst others.
Sierra Leone continues to make strides in the fight against corruption, with Retired (Brigadier) Julius Maada Bio making bold his intent to fight the scourge of corruption in the country.
In his statement at the state opening of parliament, the President committed his administration to supporting the Anti-Corruption Commission in the fight against Corruption in general.
He has made clear his intention to have sections of the Constitution amended to enable the ACC to have equal access as is the case with the Parliament, to the Annual Audit report.
President Bio also made the creation of a specialized anti-corruption Court a priority. This is expected to help speed up corruption trials.