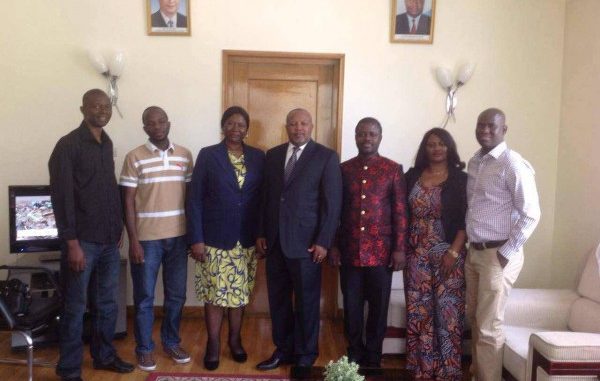 Sierra Leone's Ambassador to China and also a Senior Comrade of the ruling All People's Congress Party has called on members of the Party to work towards ensuring the party remains in governance beyond 2018.
Ambassador Alimamy Phillip Koroma spoke on Thursday 2nd June, 2016 during a political courtesy call on him by a cross section of the APC Asia Branch Executive.
Comrade Koroma said, he had arrived in Beijing as Ambassador, and at the same as a committed APC Comrade "to work with you, as Comrades, for the Party, and not for my personal interest, because the bigger picture is the Party."
He called for collective efforts to ensure the growth of the Party's Branch in China in terms of membership as that will be crucial to whatever is done.
"The most important thing for us as Comrades is for the Party to remain in power which will be good for us all", Comrade Koroma said, also emphasizing that as a Party "whosoever we choose, we should look at the bigger picture."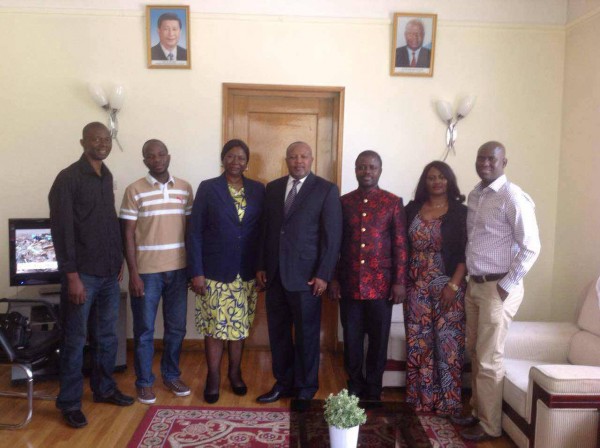 Speaking earlier, Acting Secretary, Comrade Adikali K. Sesay, on behalf of the Branch's Chairman, Comrade Lamin Turay congratulated Comrade Ambassador Alimamy P. Koroma on his appointment by President Ernest Bai Koroma, who is also Chairman and Leader of the All People's Congress.
The Executive and general membership, he said, looks forward to working with Comrade Koroma on issues bordering on the growth of the Branch and on what could be done in line with the Party's ideals back home.
Comrade John B. Sesay in his statement informed Comrade A.P Koroma that the Branch was officially launched in 2011 by the then Party's National Secretary, Comrade Victor Bockarie Foh and Comrade Leonard Koroma, as National Elections Coordinator, "as a result of the sacrifices and commitments of other Comrades, most of who have since relocated to Sierra Leone."
He dilated on the few challenges the Branch is faced with, but however appealed to Comrade Ambassador A.P Koroma to use his political and administrative experience and see how the Branch could continue to survive, especially as the country moves to crucial national elections.
Comrade Alimamy P. Koroma comes in with a wealth of administrative and political experience having served as the country's Minister of Trade and Industry, and, Minister of Works, Housing, and Infrastructure. He is currently the governing APC's Chairman in Kambia District, one of the electoral strongholds of the party.