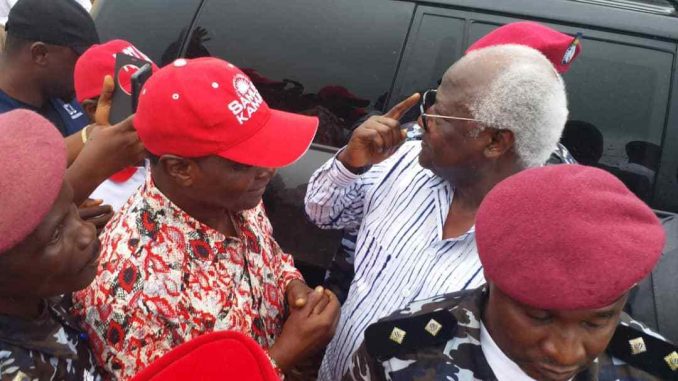 PRESS RELEASE*
*The APC Party condemns the decision of the National Electoral Commission to cancel the 24th August re-run elections in Constituency 110 in the Western Area.*
The All Peoples Congress (APC) Party has received with utter dismay and disappointment the Press Release from the Chairman of the National Electoral Commission (NEC) cancelling the results of the 24th August 2019 re-run elections in Constituency 110 that was won by the APC.
This action by the NEC Chairperson is the highest degree of provocation and injustice and the APC will explore all options available to us to ensure that such gross abuse of power and disenfranchisement of our peaceful and law-abiding members is not allowed to continue unchecked in Sierra Leone.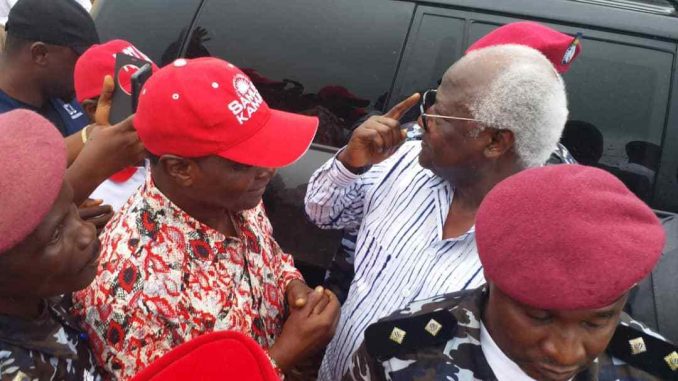 All Sierra Leoneans that monitored the conduct of the elections before and during the conduct of the polls witnessed the most extreme forms of intimidation and harassment of our supporters by elements of the Sierra Leone Peoples Party (SLPP).
All objective observers would attest to the fact that it was supporters of the APC that were the victims. It was also a fact that it was thugs from the SLPP led by a renowned thug nicknamed "Arata" that went on the rampage across the Constituency during polling day reaching its climax at the Sarah Modern School Polling Centre in Angola Town.
Regrettably, these attacks by SLPP thugs were done under the watchful eyes of the Sierra Leone Police and Military Officers. Sadly, even though the police under the leadership of AIG Sovulla were kept duly informed by the leadership of the APC, instead of apprehending the perpetrator of the violence, it was Hon. Abdul Kargbo of the APC (head of the APC polling staff at the Centre) that was illegally arrested and detained at the Lumley Police Station.
This followed the arbitrary arrest from the polling lines and subsequent detention of peaceful APC supporters that had gone to the polling center to exercise their electoral franchise. To climax it all, the NEC has now, without the legal authority to do so, cancelled the results and called for a re-run.
Sierra Leoneans (at home and abroad) and the international community would agree with us that the APC has exercised the highest degree of restraint against all odds and all forms of intimidation and threats all in an effort to sustain our much-needed peace and tranquility. It is now apparent that NEC in cohort with the SLP are bent on reversing the peace and democratic gains that we have all laboured to nurture and sustain.
*The APC wishes to emphatically make it known that we shall not accept the verdict of NEC to illegally cancel the results that we have been able to win at huge costs to our Party, and we call on the international community and all peace-loving and patriotic Sierra Leoneans to bring pressure to bear on NEC to reverse their arbitrary decision in the best interest of peace and stability in our beloved Sierra Leone.*
*Long Live the APC.*
*Long Live Sierra Leone.*
Alhaji Amb. Dr. Osman Foday Yansaneh
National Secretary General – APC