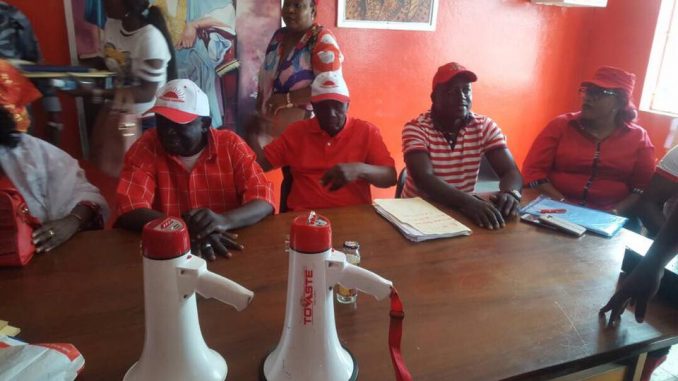 APC WESTERN AREA .
Subject: Conventions Update
Dated: Sunday 24th September 2017
The APC WESTERN AREA is holding a peaceful and acceptable convention all around under the Leadership of The Regional Chairman Western Area Captain Momodu Alieu Pat-Sowe who is also the Minister of Trade and Industry.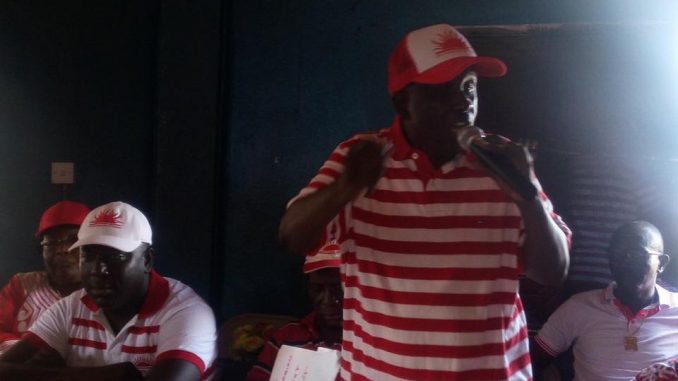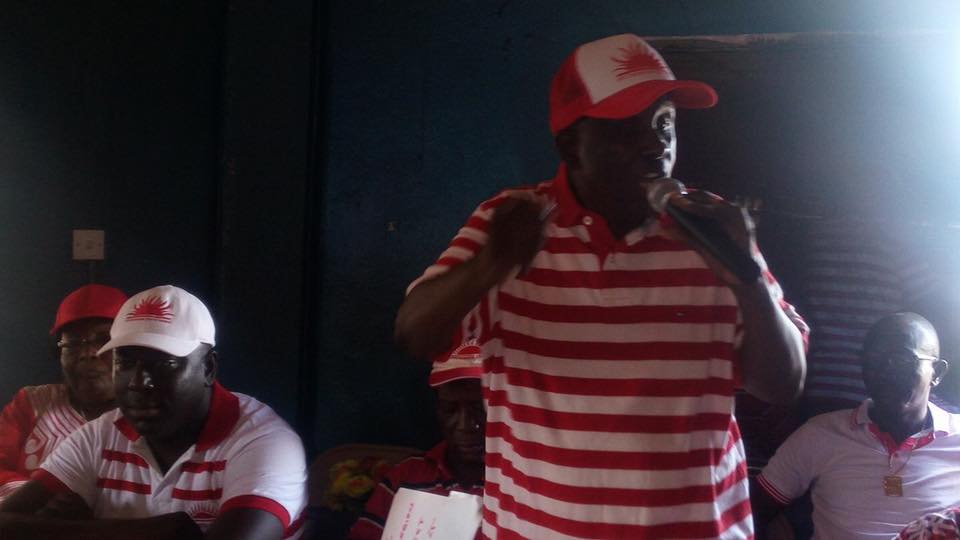 Alongside the Regional Chairman West District Mayor Bode Gibson and the East District Chairman Comrade Amadu Bangura. Senior APC Party members such as Hon Nanette Thomas, Minister of Political and Public Affairs ; Madam Christiana Thorpe, Deputy Minister of Education; Science and Technology; Ibrahim Washinghai Mansaray ; Youth Leader; Western Area ; Bernard Kamara ; West West District PRO and Elections Coordinator ; Lansana Fadika, Sanusi Buski, Zainu Othman, Alpha Alghali, Abubakarr Daramy, Madieu Mass Line ; Alumed and more of the APC Western Area are all working round the clock to ensure a smooth process.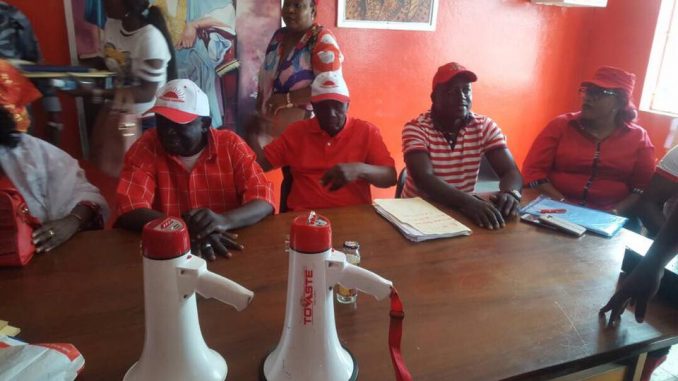 Names of APC Western Area Team Lead are listed below ;
Hon Momodu Alieu Pat-Sowe (Regional Chairman; APC Western Area)
• Hon Ibrahim Mansaray (Youth Leader Western Area)
• Hon Nanette Thomas
• Comrade Abu Bakarr Drammy (Regional PRO I)
• Comrade Zainu Othman(East)
• Comrade Bernard M Kamara(West)
• Comrade Alpha ML Alghali (Rural)
• Comrade Mohamed P Conteh (Alumed)
• Comrade Madieu Mass Line (Regional PRO II)
Names of the West- West District Oversight Committee are listed Below;
1 Moijueh Kai Kai – Chairman
2 Rev Patrick Kanu
3 Mrs Fatmata Kamara
4 Mohamed Kamara (Med Kay)
5 Arua Kamara (Arm Bush)
6 Lawyer Showers
West- West District Conventions Team include ;
1. Mayor Franklyn Bode Gibson – Chairman
2. Comrade Collins Thomas Pearce – Deputy Chairman
3. Comrade Kwaku Woode – Secretary
4. Comrade Julius Kandeh – Assistant Secretary
5. Bernard Kamara – West West District PRO / Elections Coordinator.
From the Regional Office of Western Area; the Regional Chairman and two District Chairmen and various teams have successfully conducted these constituency conventions as detailed below;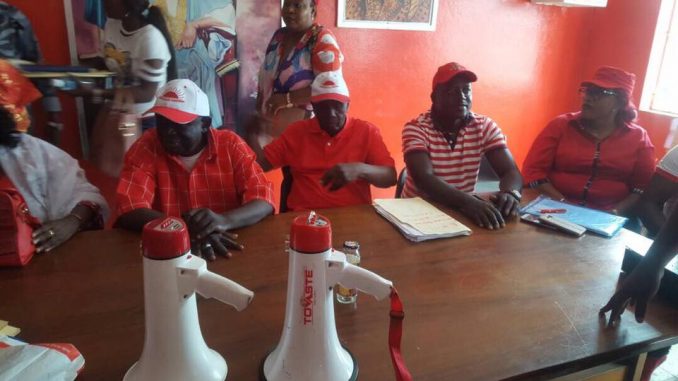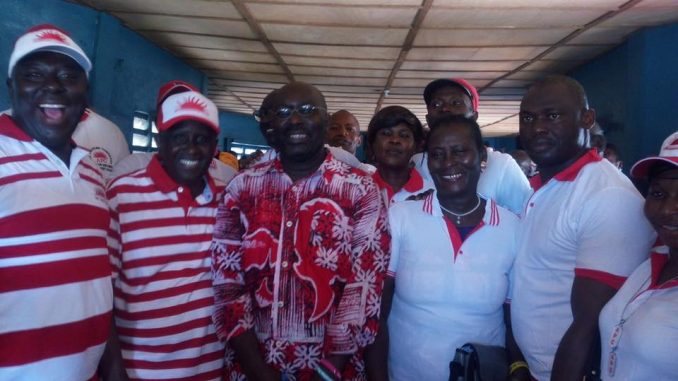 Nineteen (19) Constituencies which are 106, 107, 108, 111, 112, 113, 114, 115, 116, 117, 118, 119, 120, 124, 125, 126, 127, 128, 129, have been completed with nine (9) to go in the Western Area which are constituencies 105, 109, 110; 121; 122, 123, 130, 131; 132.
Our Western Area Regional Chairman Hon Captain Pat-Sowe will like to say a big thank you to all Comrades of the All People Congress party for the tremendous work done so far and wants all to remain focused.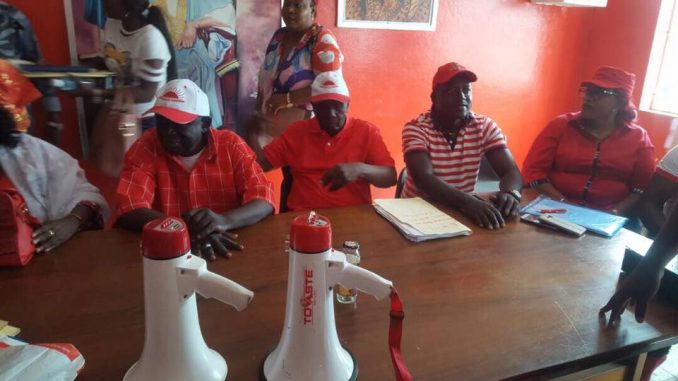 Captain Pat-Sowe '"I am also appealing to members of the APC to remain peaceful and law abiding, keep working hard during this transition period of the APC Party and keep this momentum going '".
Names of Executive members will be communicated to all upon completion of all conventions in Western Area .
© Organising Team
APC Western Area