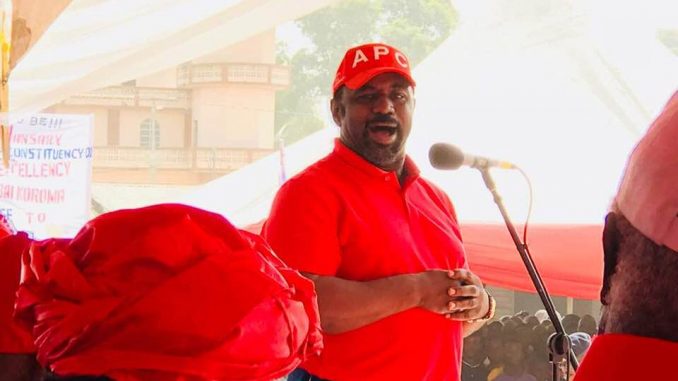 By SHCU – Protect the legacy of President Koroma
John Bornoh Sisay, APC National Campaign Chairman, has said that the APC is the real game changer in Sierra Leonean politics. He made this comment during his synopsis of the purpose of the president's visit to Kono district from Wednesday 27th December to Thursday 28th December, 2017.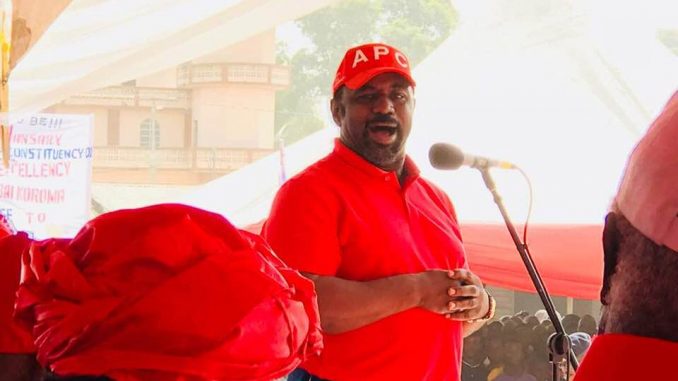 Mr Sisay noted that the manner in which the president and entourage were received has shown that Kono is no different from Port Loko or Tonkolili and therefore in 2018 it should be 9 for 9 and first round victory for flag bearer.
He explained that President Koroma was in Kono for two specific reasons – ten years of positive economic growth, ten years of peace and quiet, ten years of massive infrastructural development. "So he's here to say thanks to you for that opportunity to serve as your commander-in-chief. He's also here to show you his likely successors – to present those who would continue his good works and build on the foundation he has laid for growth," said John Sisay, adding that the APC party is a change agent in Sierra Leone and will continue to engage the youth with a very strong message of progressive change.