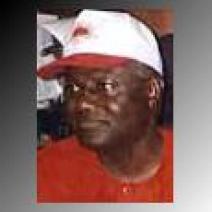 The leader of the All People's Congress, Mr. Ernest Koroma, has warned that the ruling Sierra Leone People's Party ( SLPP )  plans to rig this year's Presidential and Legislative Elections. Mr. Koroma was addressing supporters and residents of Koinadugu  Town in the Sembeh Chiefdom during a weekend sensitization tour of  Koinadugu District.  
With the kind of warm reception he received last Saturday  in Koinadugu district, the All People's Congress ( APC )  Presidential front runner for the 2007 general elections, also  told members and supporters in a meeting held at Ganya in the Koinadugu district that it was  time for his party to change Sierra Leone from the failed Sierra Leone People's Party leadership to a successful APC rule come July 2007 this year.

"The SLPP have ruled for eleven years without delivering the people from the scourge of poverty and adversity," he said and added that the people his being punished under the SLPP".
The Leader of the opposition All People's Congress  also  told the people of Koinadugu District that the APC  will change the ignominous socio-economic situation in Sierra Leone.