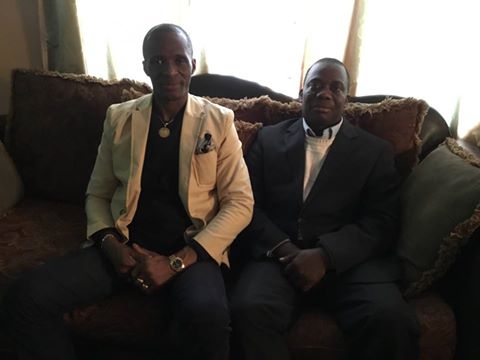 By KABS KANU :
All roads lead to the HOLIDAY INN at 195 Davidson Avenue, Somerset , New Jersey on Saturday April 30, 2016, the big day that all partisans of the ruling APC  have been talking about.  It is at this posh and resplendent hotel that the much-talked-about and much-awaited grand Inauguration ceremony and Fund-Raising Dance of the All People's Congress ( APC ) New Jersey will be held.
New Jerseyans are very adept at staging big occasions and this one on April 30 in Somerset will be no exception.
Partisans of the APC and supporters and well-wishers of the newly-elected executive of APC New Jersey will be traveling from all parts of the Continental USA  to attend this mammoth function , which is already the talk of New Jersey.
It is even being anticipated that some government officials in Freetown who hail from New Jersey will be traveling to attend this Inauguration and Fund-raising program.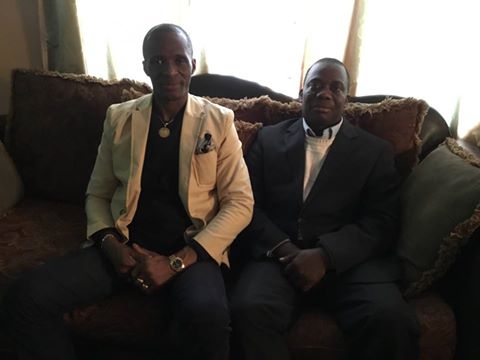 MESSRS ALIMAMY TURAY ( RIGHT ) AND DONALD CLINE-THOMAS .
The newly-elected President of APC New Jersey , Mr. Alimamy Turay and the Organizing Secretary , Mr. Donald Cline-Thomas , over the weekend  paid a courtesy call on the Publisher and CEO of Cocorioko, Leeroy Wilfred Kabs-Kanu to thank him for the tremendous support he is giving the New Jersey APC Chapter and to update him about the program.
According to both officials, everything is going on fine  and patrons and ordinary tickets are flying off the shelves at an unprecedented  rate. Also, members are all excited about the oncoming program .
One of the best news coming out of New Jersey presently is the massive membership drive that has been undertaken by the APC-NJ. Both Messers Alimamy Turay and Donald Cline -Thomas told Rev. Kabs Kanu that the membership of the party in New Jersey has grown at a magnificent rate and both men are satisfied with the new number of members and their commitment to the party.
WE WILL BRING YOU MORE UPDATES OF THE PROGRAM.