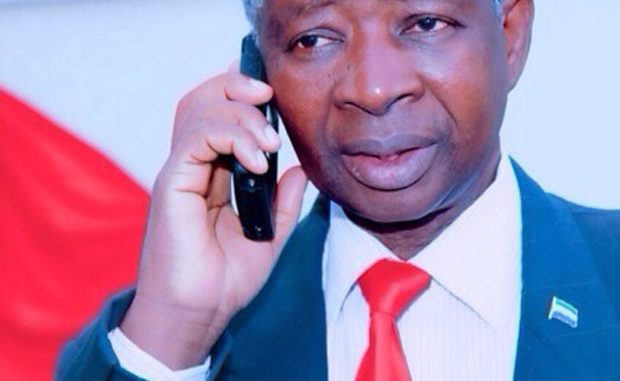 National Secretary General of the ruling All People's Congress(APC) has said that the party since time immemorial pays nomination fees for all its candidates running in public elections.
*Ambassador Dr. Alhaji Osman Foday Yansaneh* was commenting on national discourse calling for segmented people to be given safe haven.
He said the APC knows no boundaries, and that the party as a political institution, gives equal opportunities to all and sundry.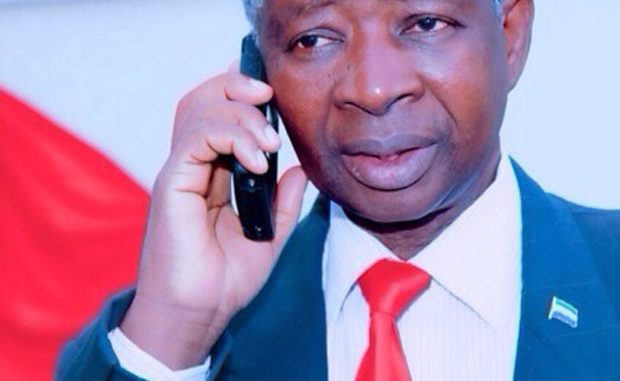 This, according to him, is why every member of the party is called Comrade.
"We are now mainstreaming politicians aspiring to run for local council, parliamentary and of course we have an Impeccable presidential team fortified with Dr. Samura Kamara , Presidential Hopeful and Honourable Chernoh Maju Bah, as running-mate," said the APC's National Scribe.
He added that anyone intending to run as councillor or member of parliament would first be vetted based on core criteria not unconnected to your ability to serve the interest of the common man and common woman.
He affirmed the common people are the custodians of the APC Party.
Dr. Yansaneh added that the party is profiling all candidates, saying that this is done indiscriminately given that running for public office is competitive.
Dr. Yansaneh continued by saying that women, children and the aged alike have been very supportive during the 10 years stewardship of President Koroma.
"We have gotten women, youth and veterans who have excelled beyond imaginations, " he maintained, adding there are several young people and women equally who are performing well as Ministers, Deputy Ministers, Heads of Agencies and Parastatals.
He concluded by saying the APC is a national political institution and that as an institution, every sect of people, region, tribe and ethnic groups are equally important and will be given a level playing field.
© *Ose Pikin*