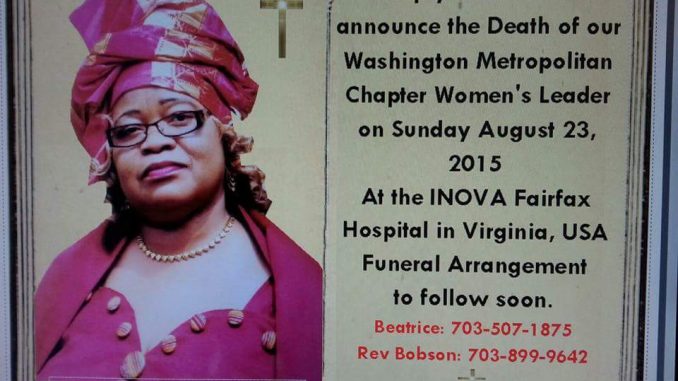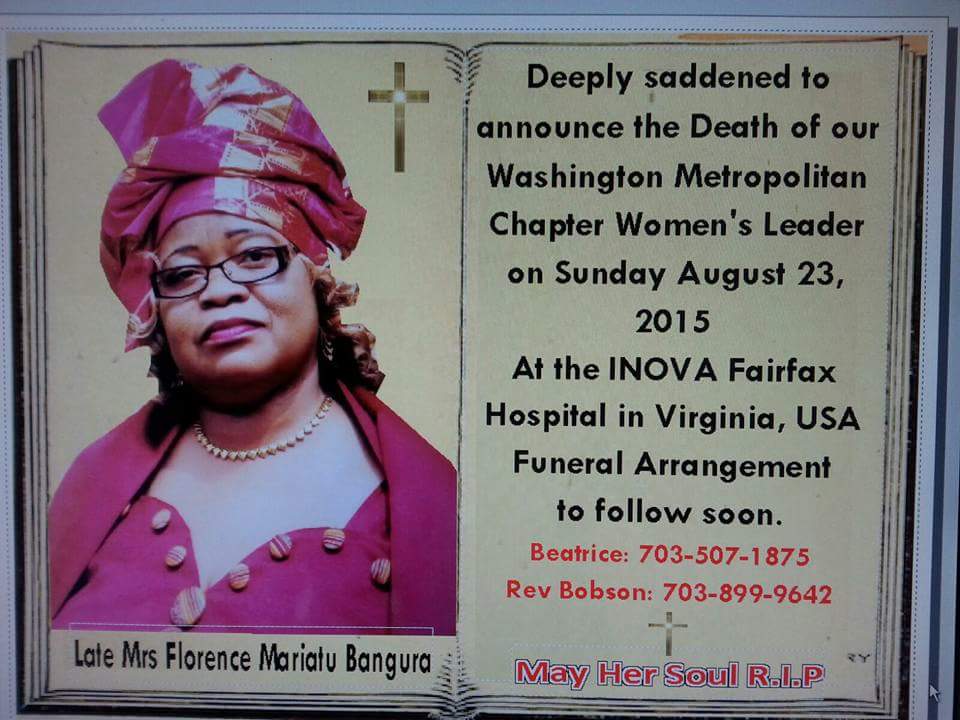 The All People's Congress ( APC ) has been plunged into mourning with the death yesterday of the Washington DC Chapter Women's Leader, Mrs. Florence Bobson Bangura .
Condolence messages have already started pouring in at APC Whatsapp forums and Facebook.
Below is one from the APC Secretary General, Ambassador Osman Foday Yansaneh :
On behalf of H.E. the Chairman and Leader, the National Advisory Committee, the National Secretariat and the rank and file of our glorious party, I send deep condolences to the husband and family of our late sister Mrs. Florence Bangura for the irreparable loss.
Her untimely demise has particularly affected our party's Washington chapter where she selflessly served the APC with diligence and total commitment.
Take heart our comrade Rev. Bobson Bangura. Our two Holy books assure us that it was God who gave her to us and it is to Him she has returned.
MAY HER BLESSED SOUL REST IN PERFECT PEACE.
AMB. OSMAN FODAY YANSANEH
NSG APC