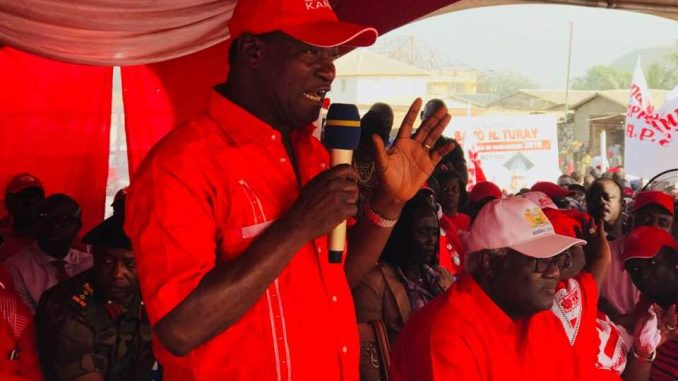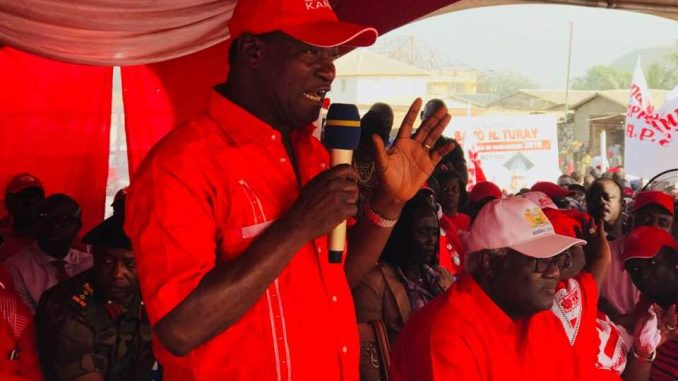 By SHCU – Protect the legacy of President Koroma
All People's Congress (APC) presidential candidate Dr Samura Matthew Wilson Kamara spoke to residents of Kono district last Thursday, promising to remove all barriers to growth in the way of women and youth.
In his brief remarks following the keynote address by President Dr Ernest Bai Koroma at the Konomanyi Lorry Park in Koidu city, the APC presidential candidate committed himself to build capacities particularly SMEs and other business concerns. "To build a country is not a day's job. It is continuous," he said.
He explained that his vision for Kono district is a united Kono, and pledged to expand the party's presence and influence in the district. He also pledged to show special love for Konos because most of his Sanda Loko people got money from Kono district through diamond mining and other trading activities.
Dr Samura Kamara vowed that after the March 2018 elections, he would build on the successes of this administration and unleash more development in not just Kono district but across the entire country.