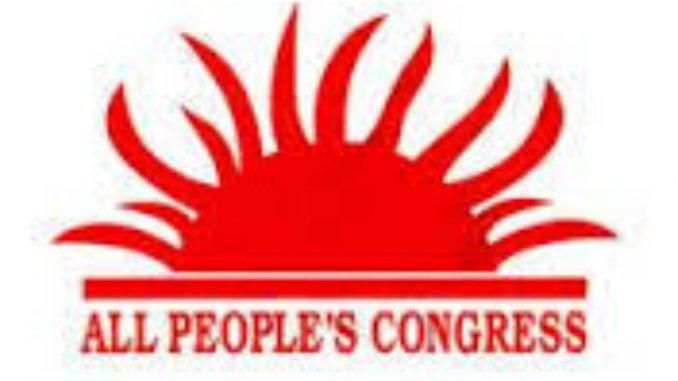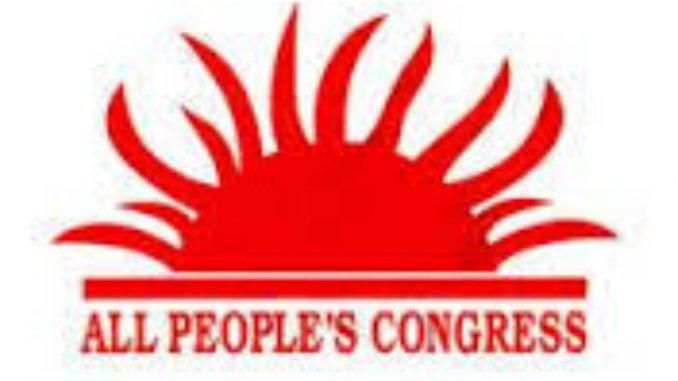 This is to inform all Members of the APC and the people of Sierra Leone that the NEC chairman has again stolen the the votes of the law abiding people of Ward 196 in the Tonko LIMBA chiefdom KAMBIA District. He has announced an undeserving candidate of the SLPP as the winner.
This is against the authentic result presented to him by the Regional Commissioner and the NEC IT Specialist which are reflective of the valid votes cast.
Nfa Conteh instructed his subordinates to go all out and give the SLPP candidate the victory he does not deserve.

We reject the result in its entirety and call on the people of the Ward to recognize the APC candidate Alusine Kamara as the duly elected councillor of Ward 196. The Party will resist the imposition of a candidate on the people of the ward.

Meanwhile we have summoned our agents to travel to Freetown with all relevant documents in their possession including the RRF forms to the national secretariat.

The National Executive is hereby invited to the secretariat for an emergency meeting at 3:00pm today Sunday 10th March 2019.

Consequently a meeting of all NAC members including all MPs, Council Chairpersons/Mayors,District and Regional chairmen and their secretaries is scheduled for Monday 11th March 2019 at 4:00 pm. Kindly endeavour to attend as very important decisions have to be taken to safeguard our democracy.
AMB.ALHAJI OSMAN FODAY YANSANEH
National Secretary General
APC
Dated:- 10th March 2019