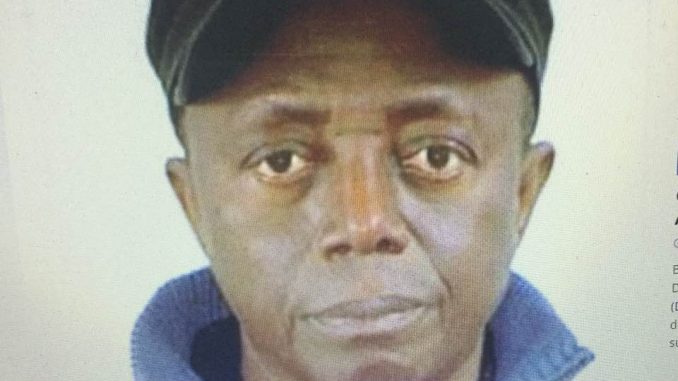 BY Tony Bee, Sydney, Australia
Fellow Sierra Leoneans, are you happy when the All Peoples Congress Party (APC) lost the bye-election in Kambia district? Or you are not happy about such unforeseen event in the life of the ninety nine tactics of APC body politics that never fail them. Anyway, since the whole world has only two people, that is the positive people and the negative ones, there are always differences of opinion.
That is to say there are always people who are not happy at all when his or her fellow man falls a victim of circumstance while at the same time you have those who normally rejoice at the calamity of others. Even if such people are not benefiting or going to benefit anything from the sorrowful plight of their compatriots but they will be happy. Due to the fact that they are full of hatred, jealousy, envious evil spirit in their lives. Therefore, they do not want to see any good thing that will make their fellow men and women flourish. That is the ugly part of human nature in this universe.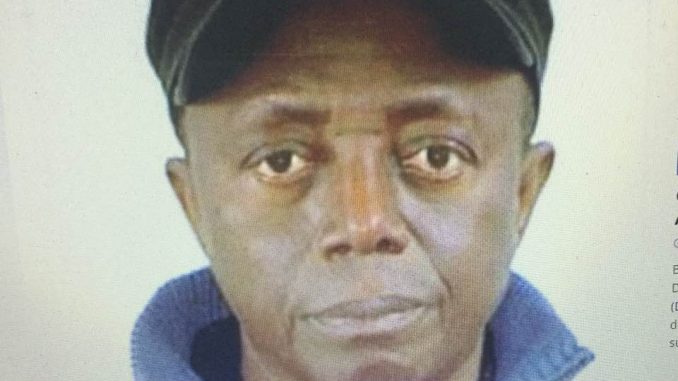 However, there are many positive patriotic Sierra Leoneans both home and abroad who are currently not happy for APC defeat. Because of the massive development that President Ernest Bai Koroma and his APC government are doing, including infrastructural development and the renewing of the country's lost glory in the international community. Particularly the putting of the nation in the world stage of good recognition. A country that was known to be a war country, violence country, the village of Africa with its darkest city in the world. But today, it is one of the MOST peaceful countries in this world and the most favourable and safe country for foreign tourists on earth.
Therefore, it is no longer called a war country, a violence country or the village of Africa and the darkest city in the world because of its great improvement in terms of developments, especially modern development such as modern network roads, good hospitals and solar electricity system in the country. But to the inborn unpatriotic negative fellow Sierra Leoneans who sleep in the negative WEB, such developments are nothing good to them. As a result, they are still calling their peaceful country a hell. The reason being, they are always slipping from the wheel of patriotism and nationalism because of political hatred, tribalism and regional sentiments.
Nonetheless, peace, unity, progress and development loving Sierra Leoneans, according to my radar far away from Australia, I would like to tell you few things that I think made the APC lost the election in Kambia district.  And  according to my radar, if they continue to neglect such issues, well, they are doing themselves more harm than good for 2018 March general elections.
Some of the causative factors that I think led to the defeat of APC are:
Many APC members tend to be too complacent or smugly. They tend to be toooo over confidence because of the patriotic work that the party and its government are doing in the country. That is the massive development that is currently good on in the country under President Ernest Bai Koroma APC leadership.
They tend to forget that most of our people that have the votes are semi-illiterate or illiterate. Therefore, they need constant reminder in connection with what the APC has done for them and the country as a party and what it's still doing for them. Development programs like good network roads from Freetown to Kailhun, electricity, good hospitals, good medical facilities, good drinking water and being one of the most peaceful countries in the world etc. they do not want to sell such programs accordingly to the people living in towns and villages by telling them the importance of such development. Development dose not only mean putting food on the table.
Many APC MPs who are supposed to be the outreach town criers in promoting the good development programs of their party and government in the country, especially to their people, unfortunately they are not in constant touch with their people or in close touch to sell their party good project programs to them in the country. The failed MPs have nothing to tell their people because they are always in Freetown enjoying themselves.
According to my radar, APC tend to continue with their traditional way of giving party symbols. That is the giving of party symbols to unpopular candidates because they are founding members or their parents are APC citizens. Even though they are not in close touch with their people that have the votes in their hands in their towns and villages. They tend to forget that in politics numbers are more matter than individual.
In view of that I would like APC to know that there are very good members in their midst who they may considered to be foreigners in the party. But such foreigners are more hard working and very popular in the midst of their common people on the ground that have the votes. Therefore, such members will bring a wining glory during elections because of the support of their people. Therefore, they are more useful than some of the dormant old members that going around boasting of owing the party without doing much for it. The true is bitter but it cures. Therefore, it's a therapy.
In view of the few issues above, if really the APC is ready to win both presidential and parliamentary elections with 4-4-4, they should go back to their ninety nine tactics drawing board before it is too late. And they should also ponder on the issues being raised for the benefit of their party and the nation. Earlier is the better. Let your MPs start meeting their people directly or indirectly NOW and even some of your ministers should also do likewise.
There is no time to waste because the days and months are going. Let them go and tell the people about Sierra Leone yesterday and today the difference under APC government by using video clips with projectors all over the country, especially to the towns and villages that do not have access to electricity yet or internet to know what is happing in the country. While the unpatriotic negative Sierra Leoneans are showing the negative part of the country, they, APC should be showing both the positive and negative side of the country that is SaLone yesterday and SaLone today. Many of our people do not know what a toll road is. You have to go and show them the real photos of a toll road.
The fact is 2018 March elections are very crucial for APC, because in my view, they are quite different from 2007 and 2012 elections. The reason being, the constitution mandate does not allow president Koroma to continue. As such they have to choose or elect a successor first. And the issue is, how popular such successor will be is another case. That is a successor that can be easily sells to the people. Before they will start to talk about who and who to give symbols. Who and who is more popular amongst his or her people that will bring wining victory votes to the party.
The other issue is, according to my radar, APC as a party has many enemies in out of the country because of its developmental strives. Many Sierra Leoneans do not want honest and patriotic hard working man and woman. Therefore, they will go all out to pull him or her down by frustrating his or her efforts. Therefore, most of the mushroom political parties or so-called movements, they are up to break down APC backbone. So that the country will go back to square one in terms of development.
Therefore, YOU president Koroma's successor fighters, I would like you to know that many are called but few are chosen according to the old saying. In view of that you MUST know that hundreds of you will stand up to take over from President Koroma's seat.  Bout ONLY one person will have to succeed him. As such if you are really honest with your APC party and you want it to remain in power you have to give your total support to the wining or selecting candidate.
The reason being despite you may be unable to take the presidential mantle from president Koroma but IF the party remains in power, it means you're still in power. But if you allow it to fall because you are not chosen or elected you allow the party to fall, you too will automatically fall. The fact is, presently some of you, you are well known both in and out of the country because of the APC party government that is in power.
Therefore, now, now the APC goes out of power no one will easily hear about you. If you think I am a story teller, just ask SLPP members who are currently tearing their party apart because of their violence natue, tribalism and regional sentiments.  So think about that seriously and check yourself properly if you are really fit for the presidential position. Check you background if you have a very sound clean record and if you have being with the people, especially your people.
My last suggestion, APC should give more power to the women in the country and the youths if they want to win 4-4-4 March 2018 elections electronic train.