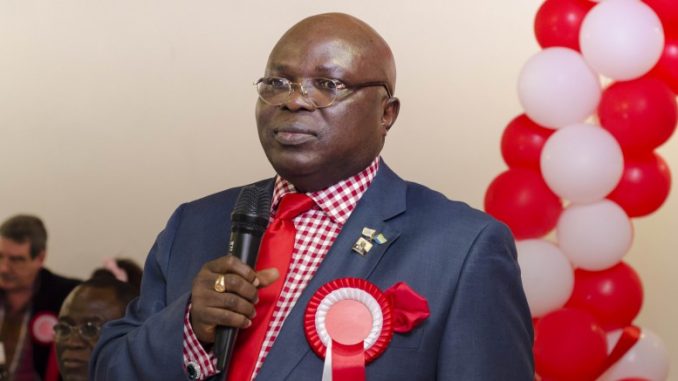 By KABS KANU
The National and International Coordinator of the ruling All People's Congress ( APC ), Mr. Leonard Balogun Koroma,  has told the COCORIOKO Newspaper in a marathon interview that the APC  has put in place strategies and structures that have positioned the  party decisively  to win the March 7, 2018 elections.
Mr. Koroma, who is also Sierra Leone's Minister of Transport and Aviation, said that the party' is poised to retain power in 2018 because its state of preparedness has been robust . Unlike other parties that  have been busy fighting themselves or creating smokescreens and raising false expectations among their  supporters , "We in the APC  have been busy strategizing , because that is where the ability to win an election lies and I can say with all authority at this point that we are well positioned to win the 2018 elections," Logus Koroma told Cocorioko.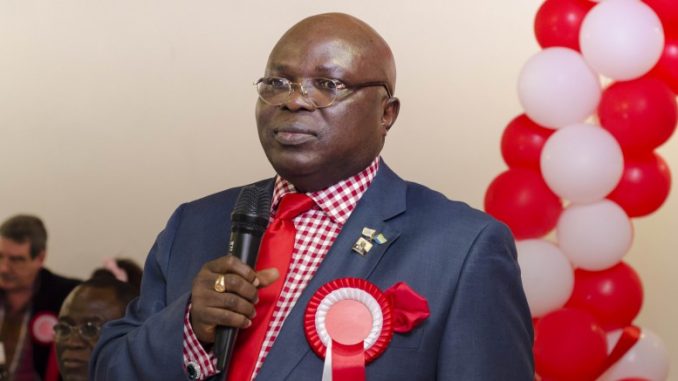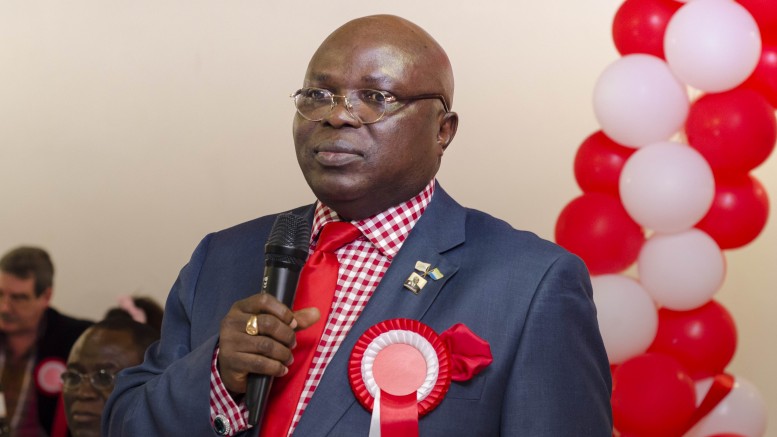 Mr. Koroma boasted that unlike other parties, one of the advantages the APC  has is that it  has a whole department for elections . "President Ernest Koroma, our Chairman, in his wisdom , set up the APC National and International  Coordinating Office and appointed me as the first National and International Coordinator" , Mr Koroma went on. "It is one of the most important  branches of the party because one of its major duties is to strategize election victories. If you cannot strategize victory , you cannot win elections, " Logus emphasized.
The Coordinating Office is also tasked with the responsibility to regularly liaise with the Political Parties Registration Commission ( PPRC ), the National Elections Commission ( NEC )and  international elections-related agencies and bodies all over the world.
Mr. Koroma theorized that coordination and organization are very important in winning elections. "Organization is important , but coordination is more important for you to deliver . In 2012, I appointed 394 ward elections coordinators .Now, the number has been increased and we are raising it to 511. We used to have 112 constituency elections coordinators . Now, we are going to increase it to 132 .We also have 16 district coordinators , including  new Falaba and Karena Districts . We are also going to have 5 regional elections coordinators to include the new North-West region.  The constituencies coordinators report to the district; the district repo reports to the region and the regions report to me , the national . I also have direct contact at all levels because I have worked in all regions as district officer and senior district officer."
Another reason that the APC  will also win the 2018 elections, Mr. Koroma asserted, is that "We believe in sensitization and strategization". Though he will not disclose the strategies of the party , he conceded that planning and strategy work are very difficult, "but the APC  places great premium on them. We will dispatch teams to all the wards and  constituencies to sensitize them about key matters pertaining to the elections. They will be shown exactly where to vote .We have to disseminate these information nation-wide . There are now 20 new constituencies created. Most of the constituencies have changed , either in name or number .We will sensitize our constituents on all these changes, help them understand what a ward consists of , the chiefdoms and the voting populations. It is imperative to know the locations of all polling stations within the constituencies ."
Mr. Koroma said most political parties in Sierra Leone do not undertake these painstaking sensitization and strategization processes.  .They just believe in blowing smoke and making noise, expecting things to fall into place  by themselves, "But you do not win elections that way. That is what sets the APC  apart from other parties and that is why we always win. We know how to sensitize and strategize", he added .
Mr. Koroma stressed the point that the party's state of preaparedness for the elections has been  robust. We have activated our elections coordinators at constituency, ward and district levels. We have held  constituency,  district , regional, National Women's Congress, National Youth League and Veterans' Welfare conventions and elected/selected all our officials. We have equipped all party offices in the country with computers, generators and printers and stationery. We also intend to equip them with mobile phones for the timely dissemination of messages and results. We have the capacity to reach every station, ward and constituency in the country. "
SEE PART 2 ON WEDNESDAY