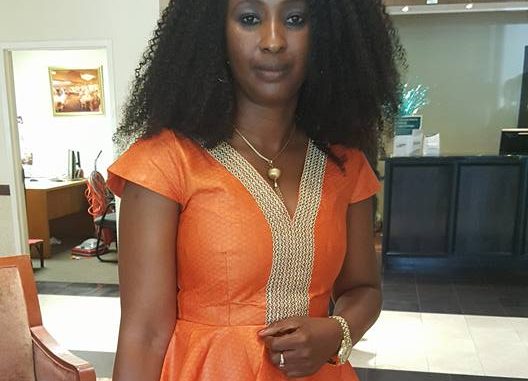 APC USA WOMEN'S WING
A Huge Thank You To The APC USA Branch.
Wow, wow, wow. A successful event indeed. An event that sweet words of thousands of pages would not be enough to describe. Our efforts and commitments to see this event becomes successful, yielded dividend. This event could be catalogued as the tremendous strives that the APC-USA WOMEN'S WING is making to ensure our party continue its supremacy in the diaspora. This is why, our wing was able to attract people from all over America and beyond. For this, we are grateful to God.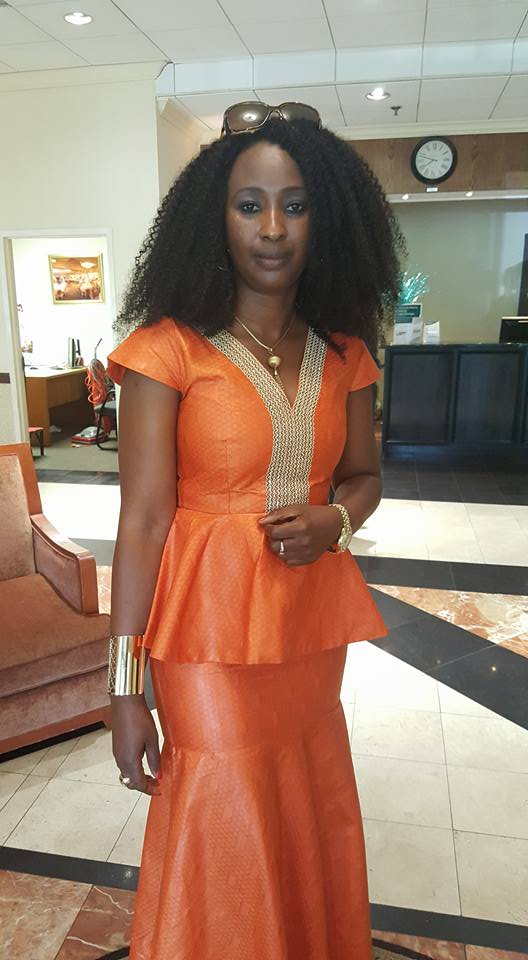 On behalf of the Vice Women's Leaders: Madam Hawa Yansanneh, Madam Maria Yanni, Madam Christiana Taylor, Madam Abibatu Esther Daramy and the entire APC USA Women's Wing, let me use this opportunity to express my gratitude to all those who made it at our annual fundraising event.
I will start by thanking our Chairman and Leader, of our glorious party, H. E. Ernest Bai Koroma for his support of women empowerment and gender parity. We will always adore your leadership as you put women as top most priority in your agenda.
A huge thank you to the mastermind behind the creation of the program, Prof. Micheal Dilo Sesay. A true Apcier that will do whatever to make the APC enviable to the opposition. You are an asset. May you be greatly rewarded for your hard work and commitment to the APC Party
Thank you, thank you Mr. Jacob Conteh and Rev. Kabs Kanu for the media coverage. You guys are awesome. You spread the word and make us look great.
A special thanks to H. E. Alimamy Coleson Turay Deputy Ambassador to the United States for serving as Guest Speaker and H. E. Felix Koroma, Deputy Ambassador and Permanent Representative to the United Nations for serving as Keynote Speakers for the fundraising Dinner and dance, and both served as Panelists for the symposium. These fine gentlemen answered the call when the need arose and did extremely well.
I would like to thank Mr. Pavi Jalloh, Madam Annie Kabia, Dr. Aminata Kamara, Madam Matilda Banga Kamara, Dr. Emma Song and Madam Abibatu Esther Daramy for serving as the rest of our Panelists at the symposium. Your professionalism was conspicuously felt.
Thanks also to the former Chairman, Mr. Ibrahim Sanpha Kamara, Vice Chair I, Mr. Joseph Bobson Kamara, Youth Leader, Mr. Joseph Deen Koroma, Advisers, Mr. Leslie Allen and Madam Haja Hurai, Mr. Ajibu Jalloh, Secretary General, Mr. Abdul Modi Kargbo, Deputy Secretary Mr. Current Kabba, Organizing Secretary Mr. Patrick Pearce, Asst. Organizing secretary Madam Namina Kossay, Asst. Fundraising Director, Madam Baindu Amara, Financial Secretary, Mr. Ahmed Wurie and Asst. Welfare and Hopitality Director, Madam Hannah A. Bangura for always answering to our call and your continous support to the wing.
A big thank you to the following chapters: Atlanta Georgia, led by President Mariama Fofanah, Houston Chapter led by Madam Minette Sheriff and Madam Zainab Sesay, Minnesota chapter, led by President Bakarr Bundu, New England chapter, led by President Moses Bangura, New Jersey, led by President Alimamy Turay, North Carolina, led by President Suphian Kalokoh, Ohio chapter, led by Madam Hannah Kamara and Madam Ada Conteh, and Philadelphia chapter led by Hon. Current Kabba.
I would also like to thank the Kalokoh movement showing up in grand style with 22 members and the JBS movement for their representation.
Finally, I will end by thanking my fellow organisers for this auspicious occasion. They stood by me every step of the way and their commitment is matched by the sacrifices they rendered towards the successful outcome of this programme. Madam Mary Faith Kanu, Madam Minette Sheriff, Madam Kadie Bangura, Madam Isatu Bangura Opotho, Madam Antonia Akpan and all the women's leaders from the various chapters who put hands together to make this event a success.
Am profoundly humbled by your show of support and I will gracefully continue to serve you selflessly.
Now, I would to appeal to all members of the APC USA Women's Wing and the entire membership of the USA branch to quiet down. What has been done, cannot be undone. Its time to move forward. APC we nar wan family. Make we save we fet for the opposition. Me ar dae bage duya, leh nobody nor post any tin negative for APC in sake, make de opposition nor use am against we. APC nar wan word. Una tenkey, tenkey, tenkey.
May God bless us all
May God bless APC
Mariama Lowe Bangura
Women's Leader APC USA Women'sWing