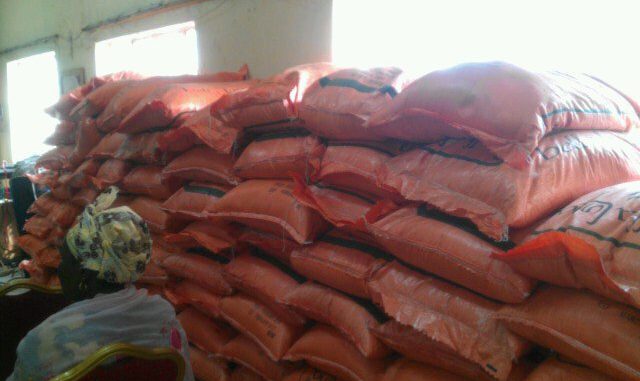 By Adikali Bai Daramy
The President of Sierra Leone, Dr. Ernest Bai Koroma, has committed himself to put an end to the ravaging Ebola Virus Disease by March this year.This is part of his astute determination  to restore the country back to normalcy.In response to the determination of the President who is also Chairman and Leader of the ruling All Peoples Congress Party, the APC Women's Congress in United Kingdom has donated 300 bags of rice as part another piece of donation they have made through the party secretariat to chairmen of all the fourteen districts across the country.Making a brief statement at the APC Party Headquarters shortly before the donation, the National Secretary General of APC, Comrade Ambassador Osman Foday Yansaneh said as a party they are extremely happy for the donation.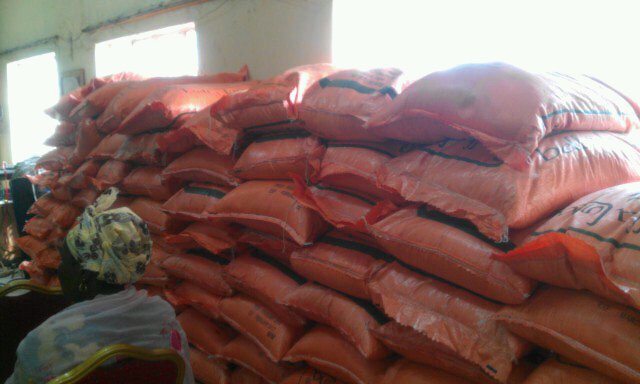 The APC, he says continues to take the lead in the fight to eradicate the Ebola Virus Disease.
He says when the Ebola struck in  May this year, the Party presented four vehicles to the Ministry of Health and Sanitation in order to ease the problem of mobility.
The APC National Scribe said the party's Diaspora branches have been very supportive in supporting the course to end the scourge in different ways, while commending both the Women's Congress and APC Youth League members abroad for their various contributions.
He also said other donations were been made by various party stalwarts both within and outside of the country.
Ambassador Yansaneh acknowledged knowledge of   items like gloves,plastic,Veronica bucket which were donated by APC Youth League which he revealed have been distributed.
Handing over the consignment,  Executive Secretary of the APC Women's Congress, Madam Isha Badamsi said he  was steping in the shoes of  Madam Elizabeth Mans(President of the APC Women's Congress), who was unavoidably absent.
Making  a brief statement on behalf of all the chairmen while receiving the consignment,Chairman Port Loko district, who also doubles as the Minority Leader and Head of Government Business in Parliarment,Hon.Ibrahim Bundu said the gift was not a misplaced.
He also commended the leadership of the Womens Congress for placing the donation to the correct channel.
He said they as chaimen will deliver the rice to the items judiciously.