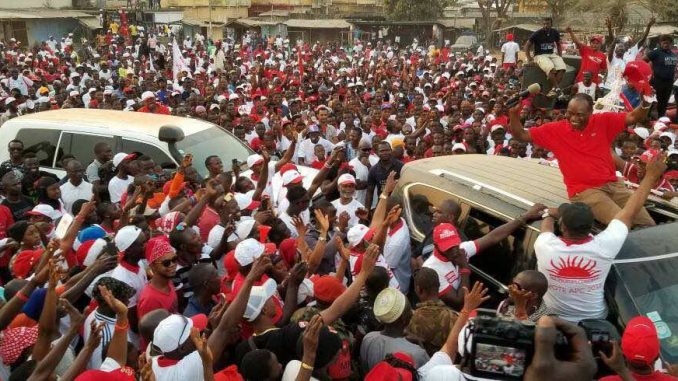 By Kabs Kanu
Take it all around, nobody has created more momentum in the presidential race than the eminent and illustrious economist, diplomat, politician and technocrat, Dr. Samura Matthew Kamara, who is the celebrated flag bearer for the ruling All People's Congress ( APC ).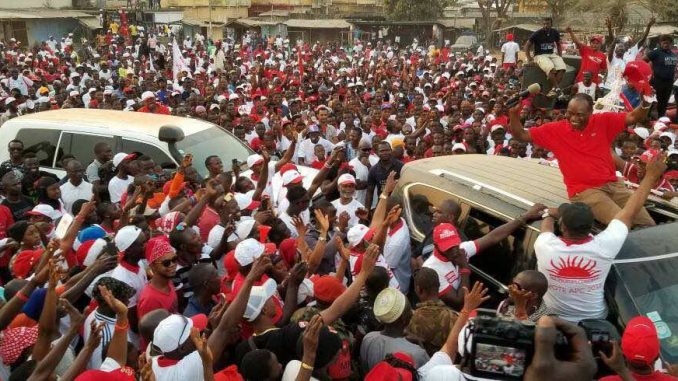 With only three weeks to go to the crucial  Presidential, Legislative and local council elections on March 7, 2018, Dr. Samura Kamara has been pulling the biggest crowds at rallies and campaigns and also stealing the biggest headlines . This is because he has stirred so much enthusiasm in people of all classes and positions . When he went to the opposition strongholds of Bo and Kenema and the swing district of Kono ( not to mention the APC  strongholds of Freetown and the North), seas of excited red-clad supporters swarmed in from all corners to welcome him and show their support and solidarity.
If the crowds he is busy generating translate into votes on March 7 as everybody expects, Samura Kamara is definitely our next President.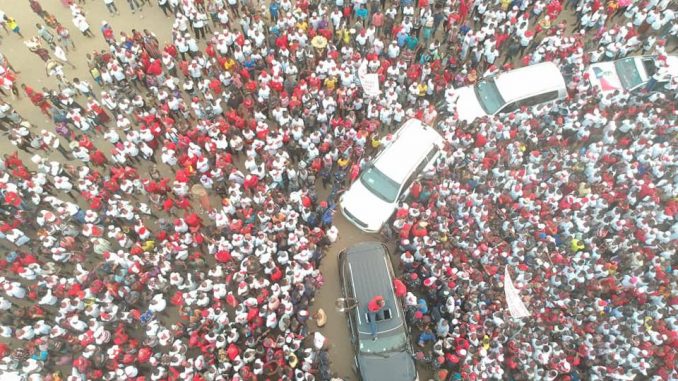 To any honest and genuine political expert, it should not be surprising that Samura Kamara has become the preeminent and serial crowdpuller in the Sierra Leonean presidential race. The fact is that he commands the highest trust and respect among the people. He is seen as the best choice who will surely move the nation to another magnificent phase in her post-conflict national reconstruction and national development.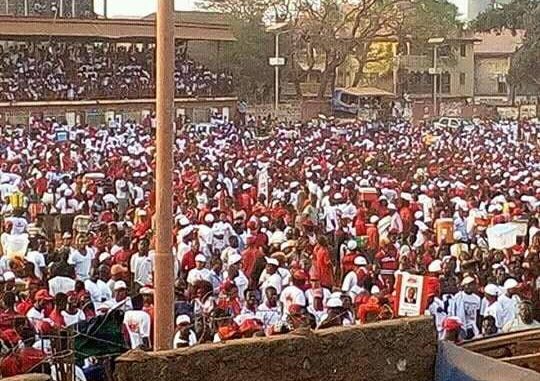 Among Sierra Leone's presidential aspirants, Dr. Samura Kamara is perceived as the most qualified and most capable candidate to live up to his campaign promises. He is a very honest man who served in many different capacities internationally and locally and emerged with no stain to his character. He can be trusted to lead a government where corruption will not be the keynote as he has promised.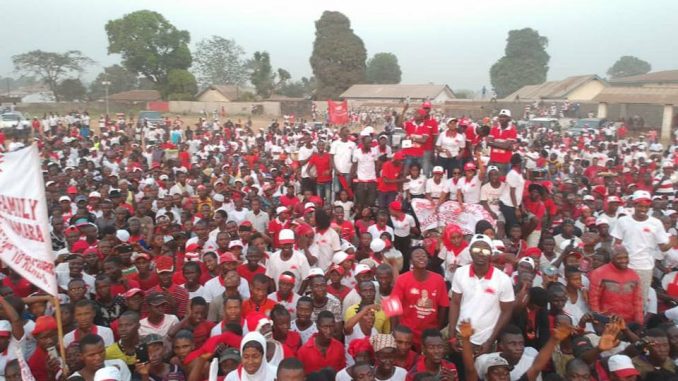 Among the aspirants, Dr. Samura Kamara is also viewed as the most experienced in the business of hands-on governance. He understands the ropes better than the other candidates because he is endowed with unrivalled know-how in all areas of governance, having served in the Commonwealth, IMF and the World Bank as an international economist and back home as Governor of the Bank of Sierra Leone , Minister of Finance under two different governments–The NPRC and the APC — and Minister of Foreign Affairs and International Cooperation. He thus understands the nuances , the language and the modalities of governance.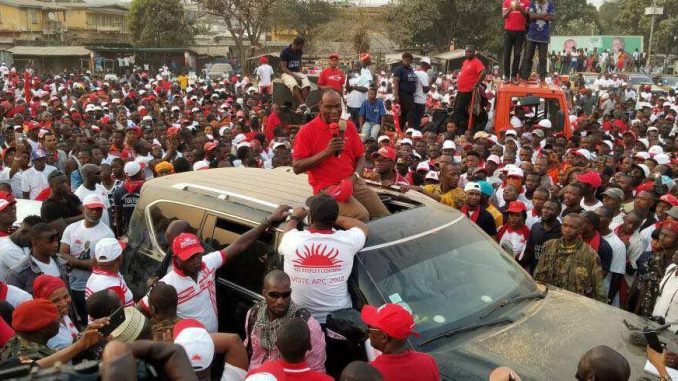 He has tremendous local and international respect and credibility. Our international partners-in-progress , stakeholders , donors and  development planners have worked with him in the different capacities he has served in governance and they trust him and believe in his abilities and his scrupulous and unblemished character. He is the man they would definitely love to do business with and this will translate into a cooperative and productive working relationship between them that will yield tremendous dividends for our nation.
Sierra Leoneans will be doing themselves and the nation a tremendous favour when they vote Dr. Samura Kamara as their next President on March 7.