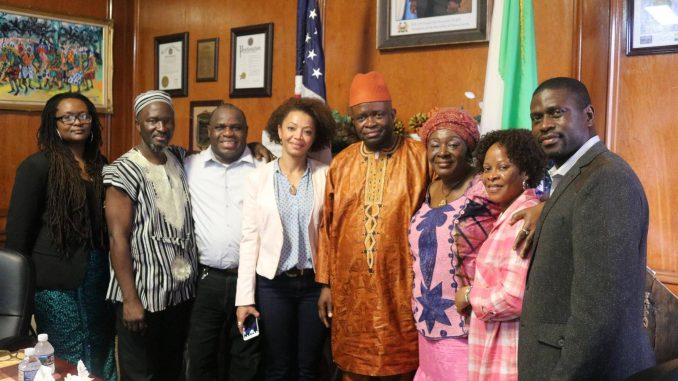 By PASCO TEMPLE :
The Sierra Leone Embassy in the United States of America will be working in collaboration with some rights based organizations including Act4 Accountability, Africa Action, Congressional African Staff Association, African Immigrant Caucus, Nigerian American Lawyers Association and others to intercede and reduce the apprehension of Sierra Leonean Immigrants in the United States.
Today Thursday March 2, 2017, His Excellency Bockari Kortu Stevens, Sierra Leone Ambassador accredited to the United States of America allayed fears of members of the Sierra Leonean Communities in the United States and advised them to be law abiding all times, and avoid actions and places that will make them become vulnerable, while the embassy work simultaneously with other institutions that will help prevent any action that will make them become victims of circumstances.
"Let me be clear, it is the right of any Government like the United States to determine the number and quality of people and for how long in its territory."
It's like a stranger in a town: the hosts determine the stay of the visitor.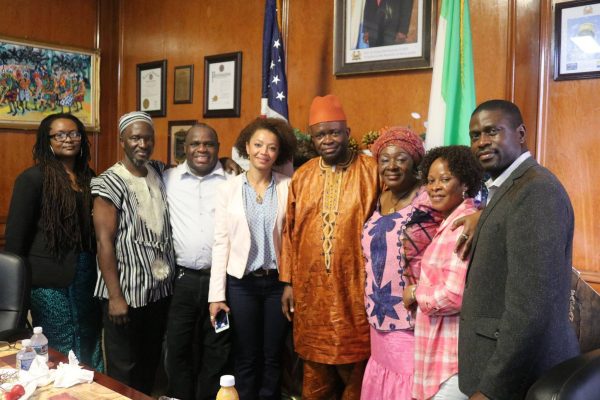 On Saturday 25th February 2017 More than ten Heads of Sierra Leonean organizations (Kono Union, Sierra Leone Muslim Jamaat, Fullah Progressive Union, Gbinti Dibia Association, African Commission, BCDO, SALCO, All People's Congress (APC). etc.) based in the United States painted gloomy pictures of the status of some of their membership in the United States resulting from President Donald Trump's Immigration orders and deportation policy.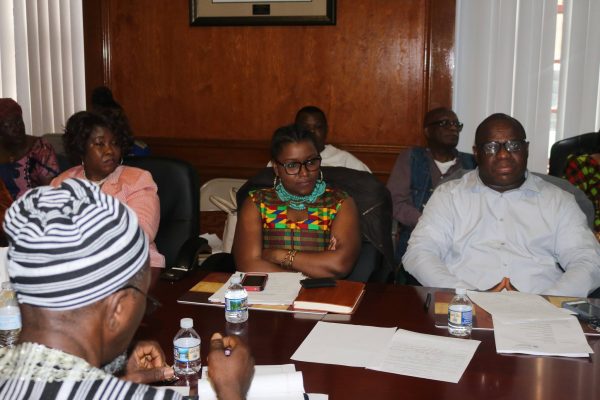 Routinely Speaking at an emergency summoned meeting by His Excellency Bockari Kortu Stevens Sierra Leone's Ambassador accredited to the United States, held at the 1701 19th street NW Washington, DC: it came out clearly that "this enforcement action has stopped some children from going to school, it has stopped some people from going to work, it has stopped some green card holders from travelling, it has increased death toll and has increased cases of depression.
Different heads of organizations took turns to explain how fear and panic have gripped their compatriots, and It came out clearly that Sierra Leoneans are fleeing from Sierra Leoneans because of lack of trust resulting from the enforcement laws and action.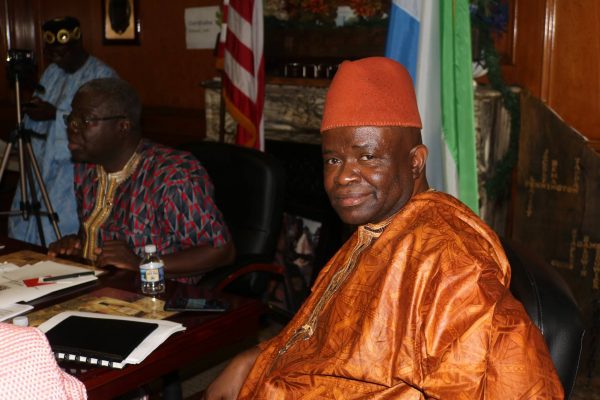 Though officials of the US government including John Kelly Secretary of Homeland Security said there has not been any essential changes in enforcements by the Immigration and Customs Enforcement(ICE) agency, it is evident that several arrests have been made in Virginia, Maryland, New York: areas where some Sierra Leonean immigrants reside.
In addition, more stringent procedures have been put in place as measures that are subject to be applied by the United States Government to compel administrative submission by Embassies to facilitate deportation.
"So, I summon this meeting to brainstorm and find a way out to meet the present-day challenges of our people. Said Amr Stevens.
However, a nine-man committee including embassy staff have been formed to work collectively with some civil rights group and report back to the community.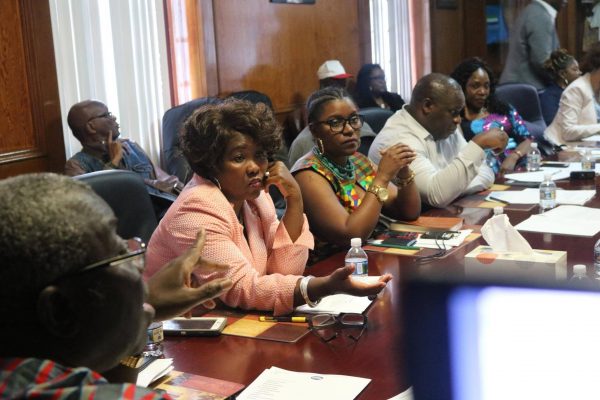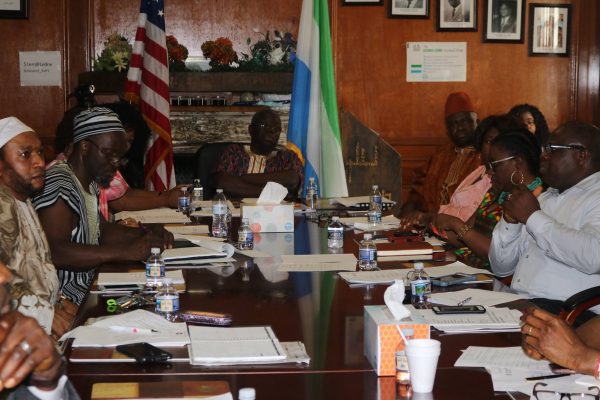 On 25th January 2017, President Donald Trump signed an executive order "by the authority vested in him by the United States Constitution and the laws of the United States of America and the Immigration and Nationality Act (INA) (8U.S.C.1101 et seq) to ensure the public safety of American people in communities across the United States as well as to ensure that the United States immigration laws are faithfully executed. According to section 1of the eight-page document, aliens who illegally enter the United States and those who overstayed or otherwise violate the terms of their visas. Tens of thousands of removable aliens who have served time in Federal, State and local jails.