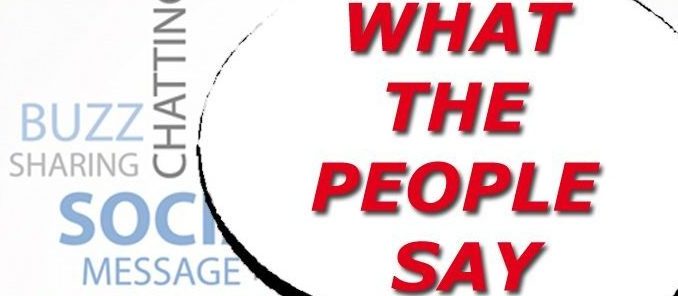 The people of Sierra Leone are s blowing their minds as the nation prepares for the biggest elections runoff in the history of the country. With the traditional rivals, the All People's Congress ( APC )  and the Sierra Leone People's Party ( SLPP )  locked in a statistical dead heat–and the third forces ( The National Grand Alliance ( NGC) and the Coalition For Change ( C4C ) — expected to play a part in determining the winner, the tension in the country has escalated beyond imagination.
We bring what the Sierra Leonean people are saying :
*NO TO ALL TRIBAL & HATE SPEECH!*
By Mahmud Tim Kargbo
*When politicians have nothing good to offer their people, they offer destruction*
Politics is supposed to be at base, greed management – a process for balancing conflicting appetites to keep society civil while it grows. Those making hate speeches, preaching tribalism or regionalism in this run off election failed to realise that the cycle of growth and redistribution eventually seems to build a better place for everyone in Sierra Leone.
Sierra Leoneans, it is easy to notice that politicians playing the tribal or regional card have lost their nationalistic sense of purpose. Let us please stand together in this their open pattern of useless and reckless behaviour.
 Congratulations to Maada for his impending victory! As the battle continues, however, the stamina Maada put into the campaign must still be employed to campaign for calm, peace, and tranquility. Every election has a winner and looser. Win or loose, Sierra Leone belongs to all Sierra Leoneans living locally or abroad. Every limb injured, every disability inflicted, every life lost, is a devastating blow to the fabric of the country's economy. Therefore, the time to unite while still maintaining our regional, tribal, religious, social, and economic identities is now. The raw political brutality seen in pockets around the country is plainly evil. It is, therefore, incumbent upon all people of Sierra Leone, especially our political leaders to concentrate on destroying this evil for a better Sierra Leone.
Sierra Leoneans be careful what you ask for : you want change; it's slowly happening . Rome was not built in a day. Ask Gambians who felt change was not happening for them. Today, they are not getting what they desired for. Wait on God .
*From a loyal NGC Supporter*
*Choosing the lesser evil*
My wish and prayer was for us to experience change, but God has his plans and we should never question *His* will.
*Now is the time to choose the lesser evil, and continue to push Sierra Leone on the path towards development*
*To all my colleague NGC supporters, let us don't take the back seat*
*Samura and Bio are not the leaders we were hoping to elect, but in the case of a run off, our goal is to choose the better among the two for the sake of Mama Salone devoid of tribe or region*
*Since Bio handed over power in 1996, he has just been in different countries living his life without working towards the development of Sierra Leone, rather fighting to regain power at all cost*
*Bio has divided his own party and we all saw how his supporters humiliated the mother of our leader in the SLPP party (No Woman should be ever insulted or assaulted)*
*Bio and his team around him will only divide Sierra Leone*
*In the case of Samura, whom I voted against in the 1st round, has been working for the development of Sierra Leone since 1994 in different capacities both at national and Int'l level*
*He has a unique experience to rule Sierra Leone. I never thought I will be advocating for Samura today because my prayer was to see Alhaji Yumkella become President,*
*But for the interest of our country, I will not sit down and watch our country fall in the hands of thugs and gangs, who will divide and destroy the country*
I am therefore appealing to all my colleague NGC supporters and all eligible voters, to *Vote for Dr Samura*
*I trust that he will do better than Bio and co*
Let vote for the sake of Salone
Let not cry for change and do like the Libyans did
*I will finish by telling all that NGC will come back strong*
*For Now, let vote Dr Samura*
Forget about party colours. Who do you think will command the respect of the international community?
Who amongst the two men will be able to discuss economic policies and convince investors to gamble their capital?
Sierra Leoneans, be wise. Look to your favourite destination, USA. Look to the US and learn a valuable lesson.
Revolting against a system should not be a knee jerk reaction. Change is a gradual process. The options have to be weighed and examined carefully. Americans revolted against the status quo and ended up with Donald Trump at the oval office. Let that sink in.
With SLPP having a minority in parliament, a Maada Bio Presidency will see an unprecedented number of executive orders to bully his way through, and this is Africa, we know that can be a major bases for tyranny.
As an ardent NGC supporter, I strongly believe that Dr. Kandeh Kolleh Yumkella will one day rule Sierra Leone as the mindset is heavily shifting now. The figures may not necessarily reflect this at the moment, but talk to an SLPP and APC supporter and you will see that everyone is trying to now project their candidates in a more logical picture. *The KKY effect.* Thanks to our Dr. Yumkella for bringing the politics of policy, charisma, international appeal etc to the fore.
The greatest opportunity for a Dr. Kandeh Kolleh Yumkella presidency in the next five(5) years is a Dr Samura Kamara presidency. It is no hidden secret that Dr. Samura Kamara will be a one term president, considering his already advance years(66years is widely accepted as his civil servant age). The hierarchy of the NGC should not tolerate the idea of any public show of support to any candidate. They have to play the politics of restraint. Leave us your supporters to make our decisions. Hold our party together, hold our principles together.
Can you imagine Maada Bio handing over power if he is President? Then think again. Take a closer look at the SLPP and examine how he has singlehandedly muscled his way into dominion. Now imagine him as Head of State. Close your eyes, take a deep breath, feel the wind on ur face and truly imagine it.
The goal is change. The goal is for our leader, Dr. Kandeh Yumkella to be in state house come 2022/2023. We have to be patient. We have to be smart. We have to play a game of chess. A game of patience.
I do not want to endorse Dr. Samura Kamara, as I only believe in one man to change Sierra Leonean as drastically as is needed, but I'll rather wait for 5 years with the snail paced progress and then try again, instead of 10 years or maybe more of total uncertainty.
*we wae dae suffer, na we bocu*
Think strategy. Think smart. We cannot be impatient.
*Culled*
©Perspective Scope
As Sierra Leoneans go back to the polls on March 27th in runoff elections to elect the countries next President, social media is abuzz again with postings, videos and commentaries in support of one candidate or the other. However, let me use my own social media presence to profer an advise or two to my social media friends who are now social media surrogates for the A.P.C. or the S.L.P.P.
Social media postings, videos, rantings etc is not going to help any of the two candidates left in the Presidential race win the elections. Run-offs are won by alliances, deal making and on the ground 'get out the vote' efforts. Historically, turnout is usually lower in a runoff so the parties have their work cut out for them already. Convince the voter who did not vote for you in the first round to COME OUT and vote for you in the runoff. That's the task at hand. Results from the first round has shown that even a huge social media campaign cannot successfully sway voters in Sierra Leone.

The runoff itself is going to be nail-biting because the first round results have shown that 86% of voters have aligned with either SLPP or APC in almost equal numbers. Swaying the 14% to come out and vote for either party should be the task at hand and the candidate that can build a formidable alliance, have a good ground game and I stress again, a likeable personally will definitely win the runoff election. One candidate and his team seem to be doing some of what I am suggesting but we will see who will have the edge on Match 27th. A leader will emerge and unifying the country should be his first priority.
NGC members please remember we have no dog in this fight. Leave Alusine and Alassan alone. If you just want to vote because it is your right, I would suggest these two choices. You either write in Dr. Kandeh Yumkella's name on the ballot, or if their is no provision for a write in, check both boxes thereby nullifying your votes. imagine what would happen if we have a million over voting. That would prove to the world that Dr. Yumkella's votes were stolen.
Bah Abdul The elections in Sierra Leone was a sham and a disaster for democracy. WHAT???
The elections were poorly organised and managed at every level. Now ballot papers are been found in every corner of Sierra Leone viz. The schools, in the bush, toilets, etc. The outcome of this elections however shows that we cannot conduct a credible, free and fair elections. So shameful.