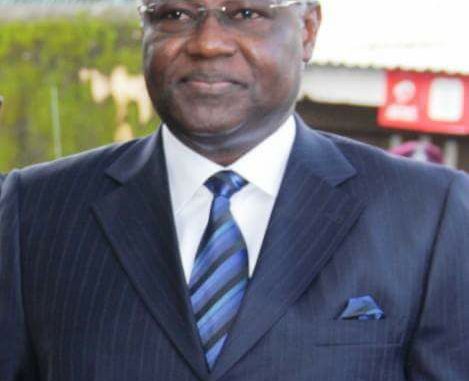 By Ambrose Tab Barbah
The fundamental truth that the Bio-led government should know is, this regime will surely come to an end and president Bio will be an ex-president just as Ernest Bai Koroma.
Now let's analyze this ugly and embarrassing situation. Why was the thought for ex-presidents the world over like US, Nigeria and Ghana maintain a security detail?
This is obvious, an ex-president is a former Head of State and Commander-in-Chief. The sovereignty of every state is jealously protected from invasion and/or acts threatening its territorial integrity. The principal authority and symbol to ensure peace, stability and growth is the president. Therefore, such responsibilities to exercise executive authority in Sierra Leone could be found in Sec 53 (1,2,3 & 4)of the CSL of 1991; as well as functions of the Commander-in-Chief are in Sec 167 of the CSL, 1991.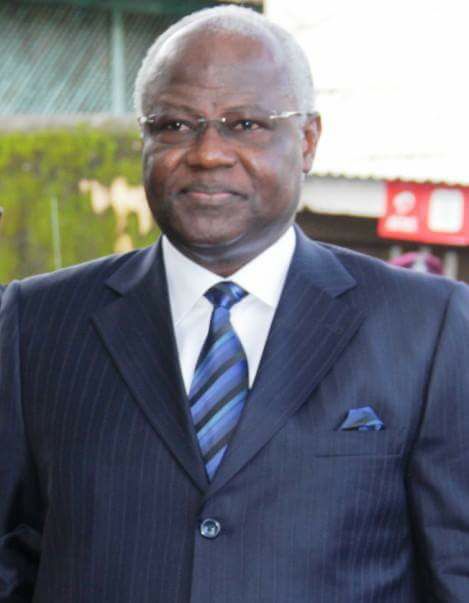 PRESIDENT ERNEST KOROMA : HIS SECURITY ROTATED WITHOUT HIS CONSENT
As duty requires, the president in his official capacity will perform his functions upon the pieces of advice he gets from the professionals of state institutions such as the judiciary and the security sector.
In the performance of state functions, he would have handled certain situations as duty demands. Therefore, those who were against such actions would become his adversaries and hence be looking for an opportunity to harm him. This is very common for all high profile individuals in positions of responsibilities but presidents are more exposed to tough decisions for the benefit of the state and thus leaving them highly vulnerable.
Against this backdrop, state security institutions across the world take full responsibility to protect ex-presidents. In the case of Sierra Leone, under the benefits and pensions of heads of state and vice presidents it provides for his personal safety and security — Part III — Miscellaneous Retiring Benefits (13 — 22) of the Pensions and Retiring Benefits of Presidents and Vice-Presidents Act No 2 of 1986.
The late president Alhaji Dr Ahmad Tejan Kabbah enjoyed this privilege even after his death as it was extended to his wife, Isata Janine Kabba until date. It is not a matter of discretion but as of right.
Most importantly, the security detail for a president or ex-president must be loyal and trusted serving personnel. The reason is such personnel must discharge their duty according to the wish/intention of the VIP.
President Koroma should be given an opportunity to handpick his security, and those security should not be disadvantaged in terms of career progression. Should he not be given such opportunity, those personnel who last served him should be redeployed to him as approved for ex-presidents in benefits and pensions document for ex presidents.
Rotating his security detail should not be a problem but it should be at his discretion. Also, such intention to rotate them is untimely at a point president Bio is battling for a peace and a consultative conference on national cohesion.
Dr Ernest Bai Koroma was a popular president with two consecutive terms totaling ten years (10yrs). His development efforts could be seen in all areas of governance. Therefore, he affected in positive ways the lives of many Sierra Leoneans. Any attempt not to acknowledge his legacy coupled with acts depriving or stripping him off his rights and privileges will provoke civil unrest and the consequences will be untold on both the nation and the international community.
Now, stop being petty, boyish and dumb, president Bio! Give ex-president Koroma his entitlements. Lead the state with respect and inclusiveness so that you will be respected, remembered & loved like people do with ex-president Ernest Koroma. Enough is enough. Stop planting the seeds of hatred, tribalism, regionalism and partisan politics at state level.
Lonta!
Barben Barrie Marela
Things like this,can only happen in Sierra Leone,why? Can't we have respects for our ex service men and women,who have served the country in their own little way?
WE ALL HAVE TO BE EXCES ONE DAY
Two wrongs can't make a right. Let us learn to respect our leaders; past and current.
Why can't we copy from our sister countries like Ghana?
What goes around come around, nothing last forever. Power is from God, so let accord every respect to all our leaders. News like these is not suitable for our democracy.
We are all one people, 17 tribes, and one nation.
We will love to see our current President with the former President in a great spirit of national cohesion and development.
HE. PRESIDENT BIO OF SIERRA LEONE, HAS VIOLATED FORMER PRESIDENT KOROMA DEMOCRATIC RIGHT.
HE. PRESIDENT BIO AND SLPP TEAM PLEASE GIVE PEACE A CHANCE IN OUR BELOVED COUNTRY SIERRA LEONE.
QUESTION FOR PRESIDENT BIO AND SLPP GOVERNMENT TEAM
Concerns citizens of Sierra Leone may want to know if it's Constitutional to withdrew securities from former President Ernest Bai Koroma ?
Did Former President Koroma withdrew securities from EX. President Ahmed Tejan Kabba aka Author of Sierra Leone Democracy Rip?
PLEASE READ BELOW
Mr. David Michael Kamara NRM Goderich peninsula coordinator
In God I put my trust