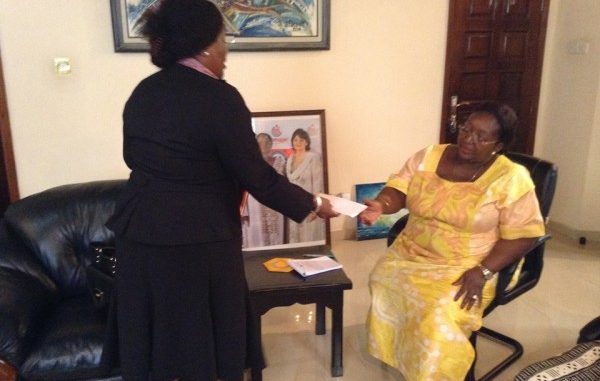 BY SLRTA COMMUNICATIONS UNIT.
The Executiove Director of the Sierra Leone Road Transport Authority Dr. Sarah Finda Bendu (Mrs.) on Thursday 14th August 2014, presented a cheque of 50 Million Leones to the Office of the First Lady Her Excellency Sia Nyama Koroma.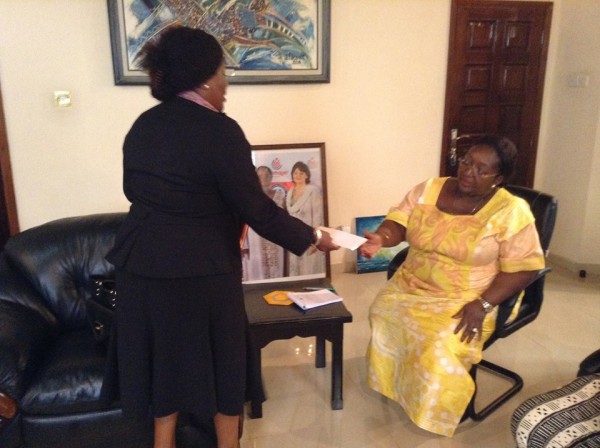 While presenting the cheque, Dr. Sarah Finda Bendu commended President Ernest Bai Koroma and the First Lady for their effort in trying to usher Sierra Leone to a middle income country amidst the Ebola Scourge.
Dr. Sarah Finda Bendu expressed concern over the rate at which the virus is being tramsmitted. she however noted that the war on Ebola does not belong to any institution and therefore demands the collective effort of all and sundry. she appreciated the effort of the government of Sierra Leone, it development partners as well as the private sector to combat the Ebola virus.
In her response, the First Lady Madam Sia Nyama Koroma thanked Dr. Sarah Finda Bendu for jioning the battle against Ebola. the First Lady expressed satisfaction over the activities and operations of the SLRTA especially in the area of road safety. She however assured that the money would be utilized juduciuosly.
Like