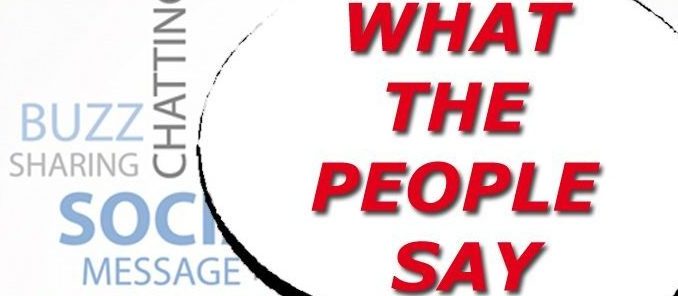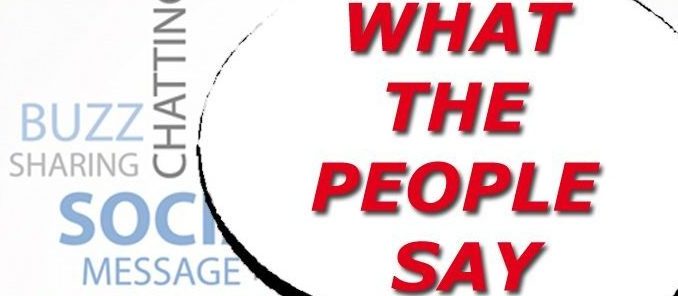 ELECTIONS, COUNTING OF VOTES AND PATIENCE OF SIERRA LEONEANS 
🇸🇱️
💥
"The end of a matter is better than its beginning; Patience of spirit is better than haughtiness of spirit." Proverbs 7:8, NASB.
On Wednesday 7 March 2018, a little over three million Sierra Leonean citizens went to the polls to elect a new president, parliamentarians, mayors and councillors. Two days after this historic event was held, major political parties are claiming to have won a great majority of the votes. There is an uneasy sense of calm among the citizenry.
As we wait for the official announcement of results, three things need to be made clear: FIRST, there is no provision in the Constitution and laws of Sierra Leone that compel NEC to announce results on specific number of days or weeks after the polls close. SECOND, the tallying system implemented by NEC in the 2018 elections employ a "double blind entry system." This will naturally slow the process of counting. THIRD, and perhaps most importantly, Sierra Leone, unlike other countries, has a unique transitional system. As soon as NEC announces a winner in the polls, that winner will be immediately sworn in as President. This means that NEC has to exercise caution in discharge of duties.
As a nation, we have exercised great restraint in the pre and election phases. We continue to appeal to all and sundry to maintain the same spirit of peaceful coexistence and tolerance. Soon, the results will be announced. Because the end of a matter is better than its beginning, we are all challenged to exercise patience. The people have spoken. The same people must wait to accept the verdict.
© Bosco Bangura │09.03.2018
Culled
I urge all APC supporters to ignore the seeming untimely jubilation from some SLPP desperados. You just need to recall their behaviour in 2007. They behaved the same way; went to the radio stations and began broadcasting cooked up results from their so-called Collation centre claiming to have won all the seats in the Western Area and the Presidency contrary to the certified NEC results.
As it stands now, the APC has won nearly 70 Parliamentary Seats from Western Area (Urban & Rural), Port Loko, Karena, Kambia, Bombali, Tonkolili,, Koinadugu, Falaba. We also won some seats in Kono and Moyamba districts. Stay tuned for details from the APC Collation centre.
Just keep ignoring those Desperados and prepare yourself for the big time celebrations. We're right on track.
LETS COME TOGETHER AND BUILD OUR COUNTRY. WINNER'S AND LOSERS.
WE ARE ALL SIERRA LEONEANS. " UNITED WE WILL MAKE PROGRESS AND DEVELOPMENT A REALITY. `
DEVIDED, WE WILL NEVER KNOW PEACE. PLEASE DON'T ALLOW TOXIC POLITICS TO DESTROY OUR BEAUTIFUL COUNTRY.
WE FORMED POLITICAL PARTIES. POLITICAL PARTIES DID NOT MAKE US SIERRA LEONEANS. BEFORE ANY POLITICAL PARTY, WE WERE A PEOPLE OF PEACE AND TOLERANCE. WE HAVE SUFFERED TOGETHER, CRIED TOGETHER AND AT TIMES EVEN DANCED TOGETHER. ( AS A NATION OF MUSLIMS AND CHRISTIANS). WE CELEBRATED EACH OTHER DURING OUR RESPECTIVE HOLIDAYS. WHY MUST WE NOW ALLOW POLITICS TO DESTROY OUR BEAUTIFUL COUNTRY? WHEN WE ANSWER TRUTHFULLY TO THIS QUESTION, THEN AND ONLY THEN. WILL OUR MINDS BE OPEN TO THE TRUTH . HAVE A NICE AND PEACEFUL WEEKEND SIERRA LEONEANS
According to APC tally centre they are winning..
According to SLPP they themselves are winning also.
So udat really day win now?
We still day wait for NEC's Mohamed Nfah Alie Conteh.
Let us all continue to maintain the peace.
Love you all
The long wait for election results from NEC is creating more room for fake results and recipe for chaos.

🙏
🙏

4 peaceful outcome
The elections in Sierra Leone went peacefully. We are still waiting for results that keep trickling down at a snail pace. The APC will win but it is going to be a tough fight. I want to go down saying that there definitely will be a second round. I am afraid though that the SLPP will be embolden by the look of things and given their thirst for power they may do the unexpected to get power. I mean they might become stupid and start violating the laws of Sierra Leone.
The elections have been handled very well by all Sierra Leoneans and so WE should because WE are the ones responsible to do so. I will like to see US give everyone in law enforcement a raise after the elections to show OUR appreciation.